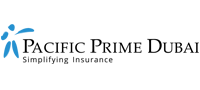 How to Retain Employees During Tough Times
Some employees stay with a company for several years, while some only do so for a short period especially during the company's tough times. However, the company only takes a hit when the good ones leave. As an employer, retaining the good ones is crucial.  
While replacing employees (especially those who are productive) takes time and money, businesses are keen on keeping their best employees for many reasons. For example, talented people leaving the company can put stress on current staff members who must take on extra work until those roles can be covered. This will not only add to their workload, but also affect their morale. 
In this Pacific Prime Dubai article, we will go over how you can help retain good employees during tough times. 
Salary is Important
One of the easiest ways to retain an employee at your company is to offer a good package. This includes a higher-than-average salary and excellent benefits, which will help motivate your employees. Moreover, it will also help retain good employees even during tough times, as opportunities elsewhere will be limited. 
Employers must regularly review and revise salaries to provide their staff with competitive pay. Even if your company is not ready to increase salary, think about whether you can offer additional types of compensation, including rewards.
Benefits and Perks
Employees are significantly influenced by benefits and incentives. By offering benefits, you can show employees that you care for their well-being. It will also help them feel more secure in their daily lives. Benefits like health insurance, for instance, ensure employees can receive proper healthcare if they fall ill.
Give your employees plenty of time off, if possible, as well as a reasonable amount of time for sick days, emergencies, and so on. 
Further reading: 6 workplace trends to watch out for in 2023
Culture and Atmosphere are Important
Good work culture and atmosphere are equally important. With a positive working environment, employees will want to stay at your company. Maintaining a good atmosphere can help keep employees motivated, especially during difficult or demanding workdays.
In some companies, prioritizing teamwork is another crucial element in keeping their staff. Offering chances to collaborate can boost not only teamwork, but also general employee engagement. 
Good teamwork not only increases connection, which can improve workplace culture, but it also results in higher overall performance. Strengths and weaknesses within departments can be paired up by management and staff to more effectively balance the workload.
Maintain a Good Relationship with your Team 
People tend to leave their roles because of their relationships with their managers. According to a study by Gallup, an American analytics and advisory company based in Washington, D.C.,one in two (out of 7,272 surveyed participants) had quit their job at some time in their career to leave their boss and improve their general quality of life.
So, team morale is key. Find the time to engage with your employees and make them feel important. Talk to them whenever you can. Go to lunch with them or grab a cup of joe together. As a team leader, it's important to make your team feel comfortable as well as confident. 
When employees feel like they belong, they are more likely to perform their daily tasks well and engage more in team meetings. 
Give Feedback 
People can adjust themselves, their work, and how others see them by receiving feedback. While it's essential for managers who support growth to get input from their teams, it's equally crucial for them to set an example, inspire others, and ask for feedback.
Talk to your employees about their short- and long-term career goals during these one-on-one sessions. While it's never a good idea to make promises you can't keep, work over potential career growth possibilities and then make a practical plan to achieve your goals.
Being receptive to criticism and actively seeking feedback can have significant advantages, ultimately benefiting you in the long run. Often, the most innovative ideas can originate from a team member who simply suggests a solution to a problem or brings attention to an issue that others may have overlooked.
Make Them Feel Important
There are many ways to reward and acknowledge your staff, but it is crucial to give both financial and social benefits equal importance.
Not only does it feel good to be acknowledged for our efforts and hard work, but it also helps others to know when they are valued. Employees who feel accepted and praised by the company are much easier to retain in the long run.
Don't Micromanage
Micromanagement can affect productivity. It can also make high-performing staff less likely to remain at a company. Micromanagement lowers employee morale and limits the chance to produce better outcomes. 
Be a leader rather than a manager. Guide them in the right direction instead of putting them in a box. A good leader helps employees advance in their careers by supporting goals, giving guidance, and recommendations while still giving them a high level of independence. 
Don't Abandon the "New Normal" 
In our post-pandemic world, it looks like remote work, working from home, hybrid work, and flexible working hours are here to stay. Offering flexible work hours and lowering the length of your work days or weeks can boost employee performance and improve retention.
Working from home allows employees to save an average of 65 minutes a day on getting ready and commuting. Just 5% of all working days were spent working from home before the pandemic, According to Time Magazine. As of December 2022, around 30% of paid workdays take place at home. 
Training and Development
Your business will be stronger as a whole if you invest time and money in mentoring your staff and giving them access to further training in their field. 
Training during the onboarding process for new hires is important. However, it's important to continue to engage in training and upskilling current employees after the initial training sessions as well. There will always be something to learn. Such as improving the knowledge and skill sets of employees, and motivating them to achieve higher levels of job performance.
What's more, training:
Promotes organizational culture
Boosts employee productivity
Improves employee performance
Lowes employee turnover
Offer a Promotion
If your employee is performing well in their role, consider rewarding them with  a promotion. Whether it's a senior or management role, promotions show employees that you believe in their skillset, as well as value their performance and hard work. This will help them feel appreciated and accomplished.
Why change their position when they're performing well, you may be wondering. Essentially, there is a high possibility they will get bored and careless if they continue to do the same tasks over and over for a lengthy period. 
Pacific Prime Dubai are Here to Help
Pacific Prime Dubai is happy to assist you if you're considering building or updating your employee benefits packages and group health insurance policies to increase your company's competitiveness in the job market.
With more than 20 years of experience, we put our knowledge and skills into  all things insurance and employee benefits. We offer unbiased guidance that only a top-tier international insurance brokerage can provide. 
Additionally, because we work with all of the main insurance providers, your company will be given the finest options that also fit within your financial plan, which you can then secure at no additional cost!
Download our Global Employee Benefits Trends Report 2022 for FREE today for an informative and thorough study of the direction the employee benefits landscape is heading.
Latest posts by Natchapol Meelarbsuk
(see all)