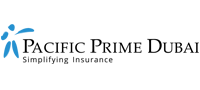 Unlimited vacation policy: What is it and is it suitable for your company?
Unlimited paid time off sounds like a dream come true, and for some employees, it is. More and more companies are beginning to see the benefit of implementing an unlimited vacation policy. Ultimately, employees who get enough rest and feel like their employer trusts and respects them perform better.
Have you been wondering why tech companies are offering unlimited vacation to employees, along with big names like Netflix and General Electric? Or are you thinking of switching to an unlimited vacation policy? This Pacific Prime Dubai article takes a closer look at what an unlimited vacation policy really means and whether it is suitable for your company.
What is an unlimited vacation policy?
An increasing number of job postings have started to include "unlimited paid time off" in recent years, especially for jobs at tech companies and start-ups. But what is an unlimited vacation policy?
An unlimited vacation policy allows employees to take as many vacation, sick, and personal days as they want – given that they complete all of their work. Also known as an open vacation policy or unlimited paid time off (PTO), these policies are a trending benefit used to attract and retain top talent. This is especially true for millennials and Gen Z who expect more out of employee benefits.
How do unlimited vacation policies work?
The word "unlimited" is slightly misleading though since most employers that offer this benefit put a ceiling on employees' ability to take time off. In most cases, employees are still required to ask for time off, get management's approval, and provide longer notice for consecutive days. It's not like you just can book a three-week trip and tell your employer you're leaving tomorrow.
Unlimited vacation policies only work with employees who are salaried and exempt. Understandably, an employer cannot give an hourly wage to an employee who takes unlimited time off. A salaried employee's performance can, however, be measured by completed work instead of time spent clocked in at work.
Employees who are given unlimited time off experience a better work-life balance. Since the policy isn't restricted to vacation time, it allows for employees to take time off work to recover from an illness or injury, spend more time with loved ones, or take a day off work when they need a mental break.
Unlimited paid time off also reduces the stress that comes with accruing vacation days and ensuring they're spent wisely. Even so, employees still have to consider their team's needs and come up with a schedule that works.
Unlimited vacation policy pros and cons
There are plenty of pros and cons to offering an unlimited vacation policy in your employee benefits – for both employees and employers.
Benefits of unlimited vacation policy
While there are many advantages to implementing unlimited PTO, here are some of the top benefits for you and your employees.
Recruiting value – With 70% of employees wanting unlimited leave, this policy can help you attract top talent.
Work-life balance – The success of your company lies in your employees, and a healthy work-life balance is crucial for them to thrive.
Results come first – Since results are more important than the time spent at work when it comes to an open vacation policy, employees focus on what needs to be done instead of the date or time.
Accounting and financial benefits – An unlimited leave policy means you don't have to pay for unused leave. Plus, it simplifies year-end accounting and offboarding.
Employee morale – Nothing shows your employees you trust and respect them like unlimited PTO. Plus, giving them control over their work and time helps them stay happy.
Simplifies leave administration – An unlimited vacation policy means you don't have to account for every hour of leave and deal with carry-overs, accruals, etc.
Drawbacks of unlimited vacation policy
Unlimited paid time off also has its disadvantages. The following are some potential downsides you need to consider.
Potential misuse – Due to its broad promise, it can be difficult to object if an employee abuses unlimited PTO. Have clear processes established to measure performance and make it known that leave may be denied based on team needs and employee track records.
Unclear expectations – Conversely, some employees may hesitate to ask for leave without clear parameters in place. An unlimited vacation policy can also lead to more people working on leave if they are not encouraged to unplug and unwind.
Conflicts with scheduling and production – Unlimited PTO usually doesn't work in companies where core staff must always be present to produce results or where most of the workforce is made up of hourly workers.
No unused paid leave compensation – In some cases, not getting paid for unused leave can be seen as a drawback rather than a benefit – especially for departing employees.
Is an unlimited vacation policy suitable for your company?
Wondering whether unlimited PTO makes sense for your business? Think about these factors to make your decision.
An unlimited vacation policy makes sense if:
Your company focuses on results – An open vacation policy works well for companies with key performance indicators (KPIs) across the board. In order to guide performance, you'll have to measure individual, team, and company results.
Your employees already have flexible schedules – If flexible schedules and remote work arrangements are already in place, an unlimited vacation policy could make a lot of sense.
Employees are in high-performing teams – Managers and employees are given a lot of responsibility to balance their professional and personal lives. A workforce that is both high-performing and autonomous is a great fit for unlimited PTO.
On the contrary, an unlimited vacation policy may not be suitable if:
Your teams struggle with performance (e.g. productivity, morale, attendance, etc.)
Your business depends on precision scheduling 
Your workforce is made up of hourly and salary employees 
While it's ultimately up to you to decide if an unlimited vacation policy works for your business, this policy seems to work for many companies and employees. Plus, you cannot deny its recruiting power. If you feel that unlimited PTO is a good fit for your business model, then it's definitely worth considering.
Get expert advice from an employee benefits specialist like Pacific Prime Dubai
Does an unlimited vacation policy not quite fit with your workforce? If that's the case, you might want to look into other ways to promote work-life balance instead, such as through flexible benefits like flexitime and remote work arrangements. We understand that coming up with the ideal employee benefits plan can be challenging, which is why we recommend seeking expert help from an employee benefits specialist like Pacific Prime Dubai.
Whether you're looking for employee benefits solutions plans or company health insurance in the UAE, Pacific Prime Dubai is here to help. As a leading employee benefits specialist and health insurance broker, we offer personalized advice on employee benefits, help you secure group health insurance, and so much more. Contact us today to arrange a consultation.
Latest posts by Jantra Jacobs
(see all)