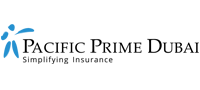 Maternity Services are No Longer Excluded From Health Insurance Coverage
In the past, maternity insurance plans in Dubai often required a one-year or longer waiting time. As a result, new parents were required to get maternity insurance far before the date of conception in order to ensure coverage for their maternity care costs.
This all changed when in 2013, the Dubai Health Authority (DHA) announced that they would adopt Abu Dhabi's vision to ensure that all residents have access to affordable health insurance to take care of their medical needs.
In this article by Pacific Prime Dubai, we will go through the details that you should know about maternity services.
Dubai Health Authority Guidelines
All residents in the emirate are now required to have health insurance and residency visas will not be issued without valid proof of health insurance that is compliant with the DHA's regulations on the minimum level of coverage required.
Key mandatory requirements include pre-existing coverage of up to AED 150,000 (subject to a waiting period of six months), and also that maternity services must no longer be excluded from coverage.
Before the DHA reforms, many residents in Dubai were struggling to find affordable maternity plans. The DHA's reforms now mean that all employers must provide health insurance with maternity benefits for all UAE residents, including their dependents so it's relatively easier for UAE residents to get good maternity benefits.
Maternity Coverage in the UAE
Each health insurance policy has different maternity benefits that cover most expenses relating to pregnancy. Thus, it's crucial for you to understand the benefits when getting your policy.
Childbirth
Insurers cover most of the costs associated with giving birth. The DHA requires coverage of up to AED 7,000 for normal delivery and AED 10,000 for medically necessary C-sessions, including a 10% co-payment.
Prenatal Care
Prenatal care means regular check-ups at the gynecologist before childbirth. Before the DHA reform, insurance companies would only cover a specific number of doctor visits, tests, and scans. Now every medical insurance plan with maternity benefits should cover eight prenatal appointments with the gynecologist, and three prenatal scans, also including any basic blood tests, with a maximum copayment rate of 10%.
Newborn Coverage
Another very positive benefit of the DHA's reforms is the inclusion of newborn coverage, as well as essential vaccinations required by newborns and children. The DHA now requires medical insurance companies to provide cover for infants for the first 30 days after they are born.
Some premium policies even extend the coverage period to 3 months after birth. This form of cover offers great financial protection should the infant have any complication that needs further hospitalization and treatment.
Prior to the reform, some health insurance plans with vaccination coverage can have very low limits, which meant that parents would still have to pay quite a lot of money for their child's vaccinations.
Insurers would usually impose a six-month waiting period until a newborn can be added to the policy. However, given the current COVID-19 circumstances, the Dubai Health Authority has now asked the insurers to remove these limitations.
Waiting Periods
While the DHA reform is great news for parents, it does not set any regulations against waiting periods for maternity benefits. Consequently, a waiting period of at least 6 months is still imposed by a number of insurers.
Cost of Maternity Care in Dubai
Having a rough idea of how much maternity care costs in Dubai goes a long way in helping you access your insurance needs and avoid hefty hospital bills.
Prenatal Costs
Most hospitals offer a variety of packages, including around 12 or more prenatal visits and prices ranging from AED 6,000 to over AED 22,000.
Delivery Costs
The baby delivery cost is yet another thing to consider, as prices here also range from about AED 2,000 in public hospitals to AED 14,000 for normal delivery without any complications, depending on the hospitals. As for cesarean section delivery, it can cost you up to AED 27,000.
Antenatal Packages
These costs vary from hospital to hospital and depend highly on any complications that might arise, either for the mother or the baby. For example, antenatal care packages in Dubai range from AED 2,000 in public hospitals to AED 8,000 or more in private facilities. However, these prices can quickly skyrocket if any additional tests or treatments not stated in the package are needed.
Stay Up to Date with Pacific Prime for More Insurance Insights
Due to the recent changes in regulations by the Dubai Health Authority, having comprehensive health insurance that covers maternity benefits has become a necessity for anyone living in Dubai.
If you are currently residing in Dubai or the UAE, and you're looking to secure maternity insurance, contact experts at Pacific Prime Dubai. They can help you identify the best possible insurance plan on the market that matches your needs and budget.
Latest posts by Natchapol Meelarbsuk
(see all)