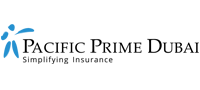 Maternity services no longer excluded from health insurance coverage
Historically in Dubai, maternity insurance plans were subject to a waiting period of around one year or more. This meant that parents-to-be would need to secure maternity coverage well ahead of conception in order to ensure that their maternity care costs are covered. This all changed when in 2013, the Dubai Health Authority (DHA) announced that they would adopt Abu Dhabi's vision to ensure that all residents have access to affordable health insurance to take care of their medical needs. Read on to find out about these changes, or check out this article by our global partner, UAE Medical Insurance, for further information.
New Dubai Health Authority guidelines
All residents in the emirate are now required to have health insurance, and residency visas will not be issued without valid proof of health insurance that is compliant with the DHA's regulations on the minimum level of cover required. Key mandatory requirements include pre-existing coverage of up to AED 150,000 (subject to a waiting period of six months), and also that maternity services must no longer be excluded from cover, and must not be subject to a waiting period.
Before the DHA reforms, many residents in Dubai were not aware that maternity plans came with waiting periods. That meant that a lot of people would only seek to purchase maternity insurance when they're already pregnant, and then discover when it's too late that they must pay all their pregnancy-related expenses out of pocket. The DHA's reforms now mean that it's no longer permissible for insurers to impose waiting periods on the maternity benefit.
What about newborn coverage?
Another very positive benefit of the DHA's reforms is the inclusion of newborn coverage, as well as essential vaccinations required by newborns and children. Prior to the reform, some health insurance plans with vaccination coverage can have very low limits, which meant that parents would still have to pay quite a lot of money for their child's vaccinations.
To learn more about the DHA's reforms and how it affects your health insurance, be sure to get in touch with the helpful experts at Pacific Prime Dubai today.
Jessica Lindeman is a Content Strategist at Pacific Prime. She comes to work every day living and breathing the motto of "simplifying insurance", and injects her unbridled enthusiasm for health and insurance related topics into every article and piece of content she creates for Pacific Prime.

When she's not typing away on her keyboard, she's reading poetry, fueling her insatiable wanderlust, getting her coffee fix, and perpetually browsing animal Instagram accounts.