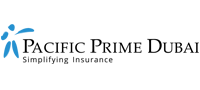 Top 4 self-employed insurance solutions to secure in Dubai
Untethered and independent, it's the self-employed workers and freelancers who are now calling the shots. Believed to be one of the core drivers of innovation in the region, the number of self-employed individuals in Dubai and the rest of the UAE is on the rise. In fact, the US predicts that 50 percent of its workforce will be freelancing by 2020, a trend that will likely be closely mirrored in the UAE.
Attitudes toward self-employment, according to the results of a 2017 YouGov survey featured in Khaleej Times, are also increasingly favorable. Over half of UAE residents (55%) prefer to be self-employed or have their own business, if given the choice. Among the respondents who were currently employed, the majority (77%) stated they are either thinking of setting up their own business, or have already tried to do so in the past.
If you're thinking about, or have already taken the plunge into self-employment in Dubai, you'll likely be aware of one of the major downsides of leaving the 9-to-5 behind; namely, losing your employer-provided health insurance, sick leave, and other employee benefits. While keeping overheads down is critical – especially if you're operating on wafer-thin margins – self-employed insurance coverage is definitely something not to skimp on.
This article by our expert team looks at the four most important solutions individual business owners in Dubai should secure.
How to be your own boss in Dubai
Before we outline the main self-employed insurance options in Dubai, it would be prudent to first discuss what you need to do to be your own boss in the Emirate. Over the past few years, freelance permits have increased in accessibility and availability, thus making it much easier for expats to work for themselves in Dubai.
One of the key paths to becoming a licensed freelancer in Dubai is to obtain a freelance work permit and residency visa (if you're not currently sponsored by your spouse/father) from a free zone. Examples of free zones that offer permits include:
Dubai Media City
Dubai Studio City
Dubai Production City
Dubai Design District
Permit costs will differ depending on the freezone that you intend to work in, but set up fees typically range between AED 8,500 and AED 20,000+. Please note that your license will need to be renewed annually. Another viable option is to set up your own business in a free zone that would legally allow you to conduct business in the UAE. To learn more about setting up a business in the emirate, click here.
Self-employed insurance options to consider
Like any other part of the world, working and residing in Dubai requires a number of key insurance solutions to safeguard self-employed individuals against losses due to illness, injury, death, legal defence charges, etc.
Finding and securing the right self-employed insurance solutions, however, can be onerous – especially if you're doing it alone without the help of an expert broker, like Pacific Prime Dubai. To make things easier for our readers, here is a brief rundown of 4 key categories of self-employed insurance solutions to secure in Dubai:
Private health insurance
As you are probably aware, health insurance coverage is mandatory for all UAE nationals and foreigners residing in Dubai (click here to visit our Dubai Health Insurance Law page). While expats working in Dubai will typically have employer-provided health insurance, self-employed individuals will need to arrange their own private health insurance.
There are many private health insurance options on the market, including cheaper plans designed to meet the minimum coverage requirements, as well as more comprehensive options that incorporate a wider range of benefits (e.g. dental benefits, international health insurance coverage). Benefit options can be flexible, and can be tailored to meet your health and budget needs, and also match the work-related risks you might face as a self-employed individual.
Public liability insurance
Public liability insurance is compulsory in many free zones. Essentially, it covers the insured from claims by third parties that come about as a result of negligence, injury, death, property damage/destruction, or financial/economic loss caused by the actions of your work operations. Coverage can be tailored to meet your needs – but, as with virtually every form of insurance, exclusions and stipulations will apply.
Motor insurance
Where your self employment involves the use of a vehicle, securing motor insurance is compulsory. By law, all vehicles in the UAE must be insured to cover third parties (e.g. liabilities arising from accidental bodily injury/death, and third party property damage). Third party motor insurance is designed to cover this legal requirement, whereas comprehensive motor insurance additionally covers the policyholder's own vehicle.
Life insurance
Contrary to popular belief, life insurance isn't just something you think about when you reach old age; the earlier you secure life insurance, the more likely you'll get a lower premium. If your reasons for becoming self-employed is partly to do with supporting your loved ones (e.g. spouse, children, and other dependents), then obtaining life insurance is a must. In Dubai, there are two main types of life insurance:
Term life: Simply put, term life policies last for a specified duration of time (e.g. 10, 15, or 20 years). Term life policies are designed to ensure that your loved ones are protected until such time as they are financially independent.
Whole life: There are no fixed time frames for whole life insurance, meaning the policy will last for the entirety of the policyholder's lifetime.
Get in touch with Pacific Prime Dubai today
Please note that the above list of insurance solutions is by no means exhaustive, as the right solutions for your needs will depend on the unique risks and nature of your work. With the help of a licensed, reputed insurance broker (like Pacific Prime Dubai), self-employed insurance solutions can ultimately be structured to meet any potential concerns and exposure you have as an individual business owner.
We understand that getting the right equilibrium when it comes to insurance coverage can be hard; some will try to secure the bare minimum, while others will splash out on benefits that they might not necessarily need. As such, it pays to get in touch with an expert broker, who will work with you to identify and compare the best policies, as well as streamline your claims and renewal processes. To get started with Dubai's leading business insurance broker, contact us today.