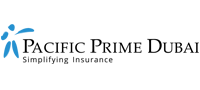 4 places to fall in love with if you're working remotely in Dubai
Let's say you have just been offered a job based in London, UK, but you and your wife are fascinated by Dubai and have always wanted an opportunity to truly immerse in the glamorous young city. What do you do? If your new company supports remote working – as many companies do nowadays – then working remotely in Dubai may just be the ticket for you.
In this Pacific Prime Dubai article, we look at 4 places in Dubai that are particularly appealing to executive digital nomads. Our sincere apologies if you are torn between two or more of them.
1. Dubai Marina
One of Dubai's most popular residential and leisure precincts, Dubai Marina and neighboring Jumeirah Beach Residence (JBR) have some of Dubai's best hotels and shops. As if that's not enough, most of them are within walking distance of the beach and the marina's iconic man-made waterway – the largest in the world – where an array of luxury yachts and leisure craft can always be seen.
And for the gastronome in you, the precinct is also home to a remarkably diverse selection of restaurants, bars, and cafes. Among the best-known destinations is Pier 7, which is home to seven of the city's best restaurants, including the multiple-award-winning Asia Asia.
Dubai Marina has more than 200 residential towers, many of which provide breathtaking views of the marina itself, the Arabian Gulf, and Dubai's coastline.
2. Downtown Dubai
If excitement is what you're after, then downtown Dubai is your kind of place. It has the world's tallest building – the Burj Khalifa, the world's largest mall – the Dubai Mall, and a thriving cultural district headlined by Dubai Opera and countless other attractions. Literally everything you could wish for in a major global city is right there.
And how could a city center of this caliber disappoint food lovers? Time Out Market Dubai features 17 food concepts developed by some of the city's finest restaurants and chefs, all under the same roof. For a bird's eye view of Dubai, reserve a table at At.mosphere – the world's tallest restaurant on the 122nd floor of the Burj Khalifa.
The downside of working remotely in downtown Dubai is that rent and property prices are at the higher end of the spectrum. Traffic on evenings and weekends will also take some getting used to. But if you want to feel the energy and vibes of Dubai, there is no place quite like downtown Dubai.
3. Al Barsha
Located in New Dubai to the south of the city, Al Barsha offers a more relaxed, suburban lifestyle that is particularly suitable for families with children. Shopaholics need not despair though, since therapy is easily available at Mall of the Emirates with its hundreds of top brands. You'll love the indoor ski hub in the mall too.
Native food from around the world can be found here, so grab your favorite snacks and head to the tranquil Al Barsha Pond Park for a lakeside picnic! The Dubai Miracle Garden, which is open in the winter, features acres of captivating floral displays and the world's largest butterfly garden, where thousands of species dance in the air in climate-controlled domes.
4. Arabian Ranches
Hugely popular among expat families and people working remotely in Dubai, Arabian Ranches offers high-quality and spacious villas, a tranquil ambiance, beautiful parks and boulevards, and abundant leisure facilities including an iconic golf course.
If you love sports, you'll be delighted to know that the Dubai Cricket Stadium, Dubai Equestrian Club, and the Al Qudra Cycle track are all nearby. Looking for some interesting places to visit during the weekend? Simply head to Global Village. It is consistently among Dubai's most popular leisure destinations, and you won't be disappointed.
Accommodation, as you probably expect, can be quite expensive. You'll further need a car due to its location outside the city. But if you factor in the open space, sports amenities, excellent schools, healthcare facilities, shopping complex, and fantastic eateries that Arabian Ranches has to offer, you'll be won over.
Get in touch with Pacific Prime Dubai today!
With its excellent private healthcare sector, expats are in good hands if they fall ill while in Dubai. But to benefit from that and also for added peace of mind, you need to have the right international health insurance or individual health insurance for yourself and your loved ones. Here, Pacific Prime Dubai is your ideal partner!
With more than 20 years of experience under our belt, Pacific Prime is well-positioned to apply our expertise and experience in all matters related to insurance, to provide unbiased advice and unsurpassed support that only a leading global insurance brokerage can. And because Pacific Prime Dubai works with all the major insurers, you and your family will be presented with the best options that also fit your budget, which you can secure at no extra cost!
So, get in touch with Pacific Prime Dubai to discuss your needs, or for a FREE plan comparison today!
Latest posts by Martin Lee
(see all)