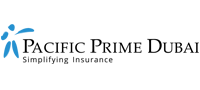 Pacific Prime Dubai wins AXA-GIG's "SME Rising Star" award in 2021
It's only been a few months since we last picked up a top accolade from Allianz for the "Top Individual Sales" award in March 2021. However, on this special occasion, it was a wonderful surprise to have received AXA-GIG's SME Rising Star award at the insurer's annual broker event during the French Pavilion Expo in Dubai on 17th October 2021. Read on to learn more!
SME Rising Star award in 2021
A few members of our senior management team, including David Hayes, attended the AXA-GIG annual broker event. Over 270 attendees were also present to witness several titles awarded to brokers. This included the SME Rising Star award to Pacific Prime Dubai.
After picking up the award, David Hayes, Regional CEO at Pacific Prime Dubai, said:
"I would like to extend a huge congratulations to everyone on the team for this well-deserved award. This is the second year in a row that Pacific Prime Dubai has received an SME-based award from AXA-GIG.  And I believe it is a testament not only to our strengths in servicing SME clients. But also our long-standing partnership with AXA-GIG."
During the event, Laura Gerstein, Chief Employee Benefits Officer at AXA-GIG, also said:
"We were delighted to recognize Pacific Prime with our Rising Star – SME award 2021. This award reflects the substantial growth of SME group business policies that have been placed over the past 12 months. May we continue to collectively grow our businesses together to benefit our mutual clients and members with the best products and services in the MEA region. On behalf of the entire AXA Gulf Employee Benefits Team, thank you!"
The news of Pacific Prime's latest accolade in 2021 adds to a growing number of awards received around the globe. To learn more, you can visit the Our Story webpage, which presents a timeline of the company's major events, accolades, achievements, and highlights that have occurred globally since its inception. Business Wire also announced our coveted award.
Find out more from Pacific Prime Dubai
As a global health insurance brokerage and employee benefits specialist, we work with SMEs across various industries in the UAE. And with our nuanced understanding of the challenges faced by SMEs, we can match tailored insurance solutions. Furthermore, such plans are not only competitive and affordable but fair and value-added.
To learn more about our brokerage services and capabilities for SMEs and corporate businesses, you can visit our Pacific Prime Dubai website for a no-obligation, free quote today, or contact us for the support and information you need.