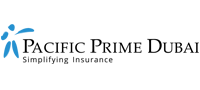 Your ultimate guide to lowering employee turnover with health and wellness benefits
"Employee turnover" – if only it was like a pastry dough with a sweet and tasty, savory filling. Instead, it's a term that every business leader and human resource (HR) professional will try to contain, if not, reduce as much as possible. In reality, employees leave their jobs for various reasons. Here are some of the most common ones:
Seeking a better-paying position
Looking for new challenges or to gain new job skills
Ongoing stress at work leads to burnout
Wanting more flexibility when working
Wishing for a better work-life balance
Ultimately, employees will come and go but employers can, if they wish to, convince employees to remain and reduce the future turnover rates by offering health and wellness benefits that meet the employees' needs. With that said, this ultimate guide consisting of three sections by Pacific Prime Dubai looks closely:
at the negative impact of employee turnover;
the common reasons for leaving; and
8 health and wellness benefits solutions employers can offer to attract and retain employees.
The negative impact of high employee turnover
A constant rate of employee turnover is acceptable as employees will naturally come and go. However, a high rate of turnover raises many questions as to why. The underlying truth of a high turnover rate at your business can severely impact your business operation and bottom line in several ways. Here are a few to note:
1. High costs
When an employee decides to quit, businesses will often be left with a position that needs filling. Some roles like entry-level positions can be easy to recruit for. However, higher-level or C-level/C-suite positions may require the help of a recruitment agency – an option many HR and business leaders would prefer to avoid citing the high costs involved.
Spending more to recruit the right candidate
Unless your business already has someone suitable to step up and fill the position, you'll have to set aside enough funding for the recruitment process. The costs of having to find a replacement can even increase during turbulent times like the COVID-19 pandemic. More so, potential local candidates or candidates from abroad may not want to travel given pandemic-related concerns. Of course, if you do find a suitable candidate from abroad, you may have to make special arrangements to interview and/or hire them. However, this approach will likely increase costs when tallying in the expenses for logistics and accommodation bookings, etc.
2. Resource-intensive
Additionally, the process of recruiting, hiring, onboarding, and training the candidate is considered resource-intensive, as it requires input from different departments.
Time and money are limited resources
Managements and colleagues will surely be called upon to invest additional effort and time, which can end up disrupting their role(s) and responsibilities.
Note: Time is considered the most valuable commodity and diverting this finite resource could hurt other areas of the business.
Undeniably, all of this doesn't even guarantee that the candidate will stay. More so, if the role is for a salesperson or account manager, there is a risk that their clients may leave or not renew their contracts and decide to go with the employee who has left for another employer. This can take away revenue from the business in the long term and affect the bottom line.
3. Low morale is associated with high employee turnover
In business, an indicator of low morale is high turnover. The negative impact of employee turnover is worrying because of its tremendous impact both financially and on productivity levels across the business. More importantly, when employees leave for another employer, they take with them the knowledge, experience, skills, and abilities that helped contribute to the long-term goals, revenue, profit, and performance of the organization.
Impacts business reputation
If news of employees leaving in a short time frame reaches out to the job market, this can also make it difficult to hire talent. Potential candidates may feel reluctant to work with a business that experiences high turnover.
One way to address turnover is by focusing on employee wellbeing.
Further reading:
The real reasons why employees leave their jobs in the UAE
There are several reasons why employees choose to leave as mentioned at the beginning of this guide. Let's go through them to understand better.
1. Seeking a better-paying position
This is a reason that employers know too well, as every employee will want to receive a pay rise sooner or later. In March 2021, the Hays 2021 Emiratisation Salary and Employment Report mentioned that nearly half of employees in the UAE expect pay hikes. But depending on the industry, employers may be limited in their financial capacity citing economic difficulties and uncertainties like the COVID-19 pandemic.
2. Looking for new challenges or to gain new job skills
The adage "Climb the ladder of success" clearly rings true for many. Ambitious employees generally want more and will often look for new challenges and skills to help them grow. These individuals are happy to take the risk and accept new opportunities that work towards their goals.
But in the eyes of employers, these ambitious employees are valuable as they can push the business to greater heights.
3. Ongoing stress and burnout
Stress has increased in recent years and ongoing stress has led to burnout particularly at work. In fact, work-related stress in the UAE was higher at the end of last year than at any time since January 2020, according to a Cigna Insurance Survey.
Employees tend to ignore or even brush aside any signs of stress without realizing its significance until it's too late. In the past, mental health-related stress was considered taboo and people often considered them to be physical problems, according to Gulf News.
As stress typically occurs in both their personal lives and when working, employers can address this larger issue by offering several employee benefits solutions to deal with stress head-on.
Further reading: Top 5 ways to cope with workplace stress in the UAE
4. Wanting more flexibility when working
According to the data from the 2021 Work Reimagined Employee survey, given the choice, 54% of employee respondents would choose flexibility when they work. And by comparison, 40% want flexibility in where they work. The results speak volumes when it comes to what employees want, and, if unavailable, would rather choose to leave.
Meanwhile, 86% of UAE employees want to continue remote work after the pandemic. Professions across the UAE seem highly satisfied with flexibility, which is also represented across other regions globally.
Further reading: Workplace flexibility and hybrid office options are in demand in 2021
5. Wishing for a better work-life balance
The notion of achieving an optimal work-life balance has become a key goal for working professionals, young and old. Lack of balance in one's professional and personal life can often cause elevated stress, apathy, decreased productivity, and most likely burnout. Knowing so, employers can themselves choose to put the needs of employees above everything else and promote a work-life balance. Learn how in the following section as Pacific Prime Dubai offers ways to retain employees or at least reduce employee turnover.
Further reading: How can UAE companies benefit from corporate wellness programs?
8 ways a business can reduce employee turnover
It goes without saying that businesses with employee health and wellness programs tend to improve employee satisfaction and reduce employee turnover in the long run. Here are 8 strategies a business can employ to reduce turnover:
1. Hire the right employees and manage expectations
The best way to ensure you have the right employees working for you is to find the right employees during the hiring process. That said, your hiring managers should invest sufficient time to screen and complete background checks during the recruitment process. This is to ensure the candidate's personal traits match the prevalent personalities of other employees in the workforce, and that their abilities suit the role.
Additionally, you should clearly outline all work and salary expectations in the job description before the employee starts working in your business. This should also include any specific and attractive health and wellness benefits that may be of help to them.
2. Follow best practices in salary increases
When discussing pay rises with your employee(s), it's imperative to be transparent about your budget. This means being truthful about what can be offered at the time. If reasoning fails to keep employees on the same page, you could resort to offering an exclusive bonus upon reaching a goal set, instead of a basic pay rise.
More so, you should also take into account what competitors are offering to help you benchmark and negotiate reasonably with your employee(s). However, if you cannot agree on a salary increase, then bargaining with personalized health and wellness benefits could provide the answer.
Did you know? A trending solution for employers to offer in 2021 is flexible (flex) benefits. Of course, options will vary but the employee has a greater say on which option to include. This solution can also be applied across the workforce too. More information on flex benefits can be found at the end of this section or see Pacific Prime's complete guide to flexible benefits.
3. Outline defined career paths
If you haven't set a pre-defined career path with your employee, then now is the time to do so. As mentioned, ambitious or visionary employees are always for new challenges or even assignments that the business has in mind.
Therefore, if your business has interesting, long-term goals to achieve, it's probably good to gather these individuals together and have them apply their skills in the most efficient way possible. This way they will remain focused and engaged on the task(s) at hand.
Additionally, assigning these special projects means they will be able to discover more skills and develop their abilities along the way. In turn, they can become good examples for others in the workforce to follow. A win-win for all!
4. Include employee mental health and wellbeing programs
Although mental health is often not included as part of the group health insurance policy in the workplace, employers can offer mental health and wellbeing programs to support employees affected. Employers seeking to retain or reduce turnover should consider adding mental health and wellbeing programs to their employee benefits plans. These can also help employees who are suffering from burnout due to long-term stress at work.
Further reading:
5. Offer flexible working arrangements – flexitime and remote work options
Did you know? You can reduce employee turnover by allowing greater flexibility when it comes to working arrangements.
What are flexible work arrangements?
Simply put, flexible work arrangements are alternate arrangements or schedules from the traditional 9 am – 5 pm, Monday to Friday workweek. Employees may choose to start early or later or finish earlier or later to meet personal or family needs. Additionally, this includes being able to work from home (WHF) or remotely from the office.
There are many benefits for employees including reduced absenteeism and presenteeism, as well as increased job satisfaction, energy, creativity, and ability to handle stress. The same goes for employers too with lower office overhead costs and a positive impact on the climate. All in all, offering flexible working arrangements can help reduce turnover.
Further reading: Workplace flexibility and hybrid office options are in demand in 2021
6. Provide access to financial wellness and employee assistance programs
Generally, there is a strong correlation between employees worrying about their finances and being absent from work or even underperforming during work. Knowing this, you can support employees by offering financial wellness programs that are designed to reduce health problems due to financial stress and prevent absenteeism. Financial stress could also contribute to employee turnover, which if addressed early with a financial wellness program could help retain talent for the long term.
While financial wellness programs are specific to financial stress, Employee Assistance Programs (EAPs) can help resolve other common problems including:
Alcohol or substance abuse
Child care needs
Relationship problems
Employees seeking help from EAPs will likely appreciate employers for helping them resolve their personal issues. This could make them more loyal to your business knowing that their issues are being attended to.
Further reading:
7. Offer a rewards and recognition program
To help retain employees and attract talent, you can introduce a special program to recognize employees for their contributions. Such programs can ensure that employees feel valued, appreciated, and motivated to achieve company goals. Employees will also appreciate the attention as they can share their rewards and recognition on professional social networks like LinkedIn.
8. Introduce flex benefits to your employee benefits plan
"I strongly believe flex is the future of employee benefits." – Neil Raymond, Founder and CEO of Pacific Prime
If you are looking to reduce employee turnover, check out flex benefits. These types of benefits allow employers to offer a variety of benefit options for employees to create a customized plan. Note: See Neil's article on LinkedIn, where he reflected on the future of flex benefits, as well as Pacific Prime's recent acquisition of insurtech CXA's brokerage arms in Hong Kong and Singapore.
Fancy more articles on corporate wellness programs?
You can find more relevant articles touching on corporate wellness programs and employee benefits via Pacific Prime Dubai's blog page. We have also picked out a few relevant articles for you to check out below:
Do you need help designing a robust and comprehensive employee benefits plan?
Watch our video: 5 tips for designing an employee benefits plan
Prefer to chat with one of Pacific Prime's trusted corporate advisors?
For more information on employee benefits and what we, as an insurance broker, can offer you and your employees, feel free to contact us today, or head to our corporate website for company insurance solutions, wellness programs, and more.