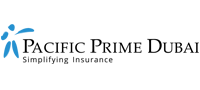 All you need to know about the new UAE workweek
In much of the Arab world, the weekend falls on Friday (a sacred day in the Islamic religion) and Saturday. But the UAE is set on shifting its weekend to align with the West and the non-Arab world. From January 1st, 2022, the country will transition to a two-and-a-half-day weekend, with Friday afternoon, Saturday, and Sunday forming part of the new weekend. If you're planning to move to or are currently living in the UAE, this Pacific Prime Dubai article will tell you more about this change and the impact it will have. 
Understanding the new UAE workweek 
This isn't the first time that the workweek in the UAE has shifted. In fact, workweeks in the UAE have been shifted many times in the past. From 1971 to 1999, the UAE adopted Friday as a weekend holiday. Then, from 1999 to 2006, Thursday was added to the weekend, making a two-day weekend. Most recently, from 2006 to 2021, the weekend was changed to Friday and Saturday. Now, the weekend is being modified once again. 
Two-and-a-half weekend
The new UAE weekend will fall on Friday afternoon, Saturday, and Sunday. Official working hours are set at 8 hours a day for Monday to Thursday, and 4.5 hours for Friday. This change will affect the public sector (including schools in the UAE) and will come into effect on January 1st, 2022, as mentioned previously. It is also vital to note that Friday sermons and prayers in the UAE will be held from 1.15 pm throughout the year and that the new workweek will not conflict with prayer times. 
In addition to a shorter workweek, government employees in the UAE will also be able to opt for flexible working hours and remote working on Friday – providing that this is according to the workflow in their respective federal entities. It is also predicted that the new workweek and flexible working arrangements will bring about many benefits both for the UAE and for UAE employees. 
Impact of the new UAE workweek
By shifting the workweek to match the West and the non-Arab world, the UAE will better align itself with global markets and boost business continuity. This includes the UAE's financial sector, which will benefit from closer alignment with global real-time trading and communications-based transactions. The new workweek will also enhance the UAE's position within labor system indicators.
Under the new workweek, UAE employees will also benefit. A shortened workweek will give employees more time for family, cultural, and recreational activities. This will help them achieve a better work-life balance and positively impact their mental health. What's more, a workweek aligned with the world will also enable employees to do activities they couldn't do previously, such as participating in training courses, traveling to different countries, etc. 
Organizations leading the way with flexible working arrangements 
Many private sector organizations in the UAE are mirroring the shorter workweek by offering more flexible working arrangements to their employees. For example, a major UAE business conglomerate has announced that it will adopt a hybrid working arrangement from January 1, 2022. This is because organizations are starting to realize the direct and indirect benefits of flexible working arrangements including:
Giving employees freedom and flexibility in where and when they work, which increases their work-life balance, mental health and wellbeing, and ability to work productively. 
Saving employees time and money commuting, and also lowering the organization's overall carbon footprint.
Saving money on office space in the long-term for organizations.
Boosting diversity and inclusivity initiatives as parents and carers would be supported.
Increasing the talent acquisition and retention rate of the organization.
And more!
Further reading: If you're interested in learning more about hybrid working arrangements, be sure to check out our Global Employee Benefits Trends Report 2021.
Get health insurance via Pacific Prime Dubai today!
If you're not already insured in the UAE, take the opportunity to get health insurance via Pacific Prime Dubai. As a global health insurance brokerage, we have over two decades of experience helping individuals and families from all walks of life find and compare plans from leading insurers. Staying true to our motto of 'simplifying insurance', we ensure that you understand the ins and outs of your chosen policy so that there are no unwanted surprises down the line. 
Whether you're looking for individual health insurance, family health insurance, or even international health insurance in Dubai, you'll get 100% unbiased advice, a tailored plan comparison, and lots of support and assistance from our team. 
Contact us today to get started!
Latest posts by Suphanida
(see all)