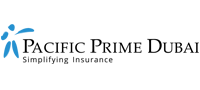 Top 5 work perks employees want this year [2022]
Attention all HR professionals and business leaders, this article is for you. We all know that the last few years have shaken up the world of work, which has altered the needs of employees and the types of perks (or employee benefits packages) they look for from employers. And as recruiting and retaining top talent becomes a priority for you in 2022 and beyond, it's a good idea to review the types of benefits and perks you're offering to make your business or organization stand out better in a competitive talent market.
This Pacific Prime Dubai article shares the top 5 work perks or benefits that employees want this year.
Financial and insurance benefits
"The cost-of-living crisis is everywhere – from the UK to the US to the UAE. It is incredibly prevalent." – Kate Hardcastle, a British broadcaster and business consultant
We are all feeling the pinch in 2022. Inflation has hit a record high globally, and many uncertainties are looming in 2023. Employees may not express it, but some, if not many, may be facing financial difficulties that employers can help provide support with.
1. Group health insurance
One such offering is a company or group health insurance plan. It shouldn't be a standard, one-size fits all type of perk. Instead, the benefits (and limits) should match the needs of employees while offering decent coverage for health-related benefits like dental and vision insurance.
Adding a health check-up or screening as part of the plan or a prevention allowance may also appeal to employees who are conscious about keeping healthy and well. In turn, employees will be better focused and less worried about funding medical costs out of pocket to treat their health problems. A win-win for you and your employees.
Further reading:
2. Retirement savings plan
As inflation increases worldwide, one of the best ways to beat it is to put money away in a long-term savings vehicle. A retirement savings plan is a must-have benefit for all employers. Financial wellness and health go hand in hand. Employees who are upbeat about their savings and can manage their income and outgoings are likely to be better focused at work. That said, a retirement savings plan can be offered through a financial wellness course that will teach employees the importance of saving and how to do it.
If you are not offering one already, then a company pension plan may also be the answer to retaining top talent. By matching employee contributions, you can encourage your employees to stay longer with the organization.
Further reading: Why should your company offer financial wellness programs in Dubai?
3. Group disability insurance
As we grow older (and wiser), our bodies start to show signs of aging, and certain physiological functions fail to work like before. Employees who stay at the company long-term will likely become disabled before retirement. However, young workers may suddenly experience an unfortunate accident, which prevents them from working.
This is where group disability insurance comes in. No one wants to lose income because of an accident or disability during this turbulent economic period, which is why offering short- or long-term disability coverage can replace some of your employees' pay.
The result? You will have loyal employees who will appreciate the support given during times of need and emotional lows.
Quality of life at work and away from work
We must admit that the world has changed significantly, and our perspective on work has also changed. Today, we are fully aware of what's right for us and what's not, and employees, too, are thinking the same.
4. Flexible work arrangements
During the height of the global COVID-19 pandemic, millions of employees across the world were able to work from home with the support of employers. But as the situation returns to a "new normal," employees seeking a work-life balance will appreciate the choice of working from home on some days and being in the office on others. More so, the current financial climate, i.e. high inflation, will make this perk even more enticing as it will allow employees to save on commute costs and other costs related to heading into the office.
Note: A new UAE Labor Law has been announced to ensure more flexibility for private and public employees.
5. Employee Assistance Program (EAP)
An EAP is considered to be the secret sauce to making employees feel listened to and supported. It is a type of employee benefits program that companies can provide to resolve issues in their lives. An EAP is typically offered along with a group health insurance plan. One of the top benefits is mental health support, which includes workshops/training and 24/7 hotlines.
Further reading: What is an employee assistance program? A guide to EAPs
Other perks to consider this year and beyond
It's worth remembering that 2022-2023 is a period consisting of many uncertainties. Hence, the aforementioned top 5 perks have been listed above to help ease the burden experienced by employees at work and home. However, there's more to explore, and perhaps you may want to consider offering your employees other perks, such as:
Student loan repayment assistance
Professional/career development programs
Tuition reimbursement
In-company seminars and workshops
A mentorship program
Free food and beverages, including healthy nibbles and snacks
A relaxation zone and wellness activities
Paid parental leave and support
Voluntary service and time off
Discount programs
And more.
Further reading:
Need help choosing the best employee perks and benefits?
Look no further than Pacific Prime Dubai for a list of employee benefits and perks. As an insurance broker and employee benefits specialist with over 20 years of industry experience, we are in the best position to offer impartial advice and a free consultation across different benefits packages from our network of insurance partners and employee benefits providers in Dubai.
Our multilingual and knowledgeable insurance experts can assess your company's needs and outline all your options while keeping to your budget. On top of building a close and robust relationship with clients, we are also able to offer value-added services that will be of benefit to HR professionals and organizations, such as:
Support with filling out insurance forms, documents, and legal paperwork
Liaise with insurers and benchmarking options to match your needs
Design bespoke employee benefits plans and excellent business insurance solutions using our unique Broker Framework
Provide claims management and follow-ups
And more.
Contact us today to begin your search for the best employee benefits and perks!