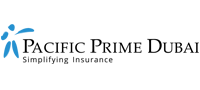 5 employee motivation ideas to retain and attract talent in 2021
Are you struggling to retain and attract talent in 2021? Want to know how to increase productivity across the workforce? Check out our tips and ideas in this Pacific Prime Dubai article, and learn how to keep your employees motivated and happy in 2021. Here's what we'll cover:
What are the benefits of a motivated workforce?
How to motivate employees as a manager, business leader, or human resource (HR) professional
5 ways to motivate employees and increase productivity
What are the benefits of a motivated workforce?
There are several key benefits of motivating employees in the workplace. Let's cover some of the main ones below:
1. Proactive
Firstly, a motivated workforce means they will be more responsive and active, which is crucial for resolving problems and achieving company goals.
2. High productivity
Secondly, a motivated workforce will deliver more value within the period designated and exceed targets or produce greater results.
3. Consumer-centric
Thirdly, a motivated workforce will put the needs of their clients or consumers front and center. This focused approach means your workforce can quickly offer relevant products and services to them.
4. Retention levels are higher
Fourthly, a motivated workforce means a lower turnover rate, which allows the company to grow its pool of experienced workers, as well as retain and attract talent.
5. Better team players
Last but not least, a motivated workforce will help establish camaraderie across teams and individuals.
How to motivate employees as a manager, business leader, or HR professional
Believe it or not, employees expect their leaders to treat them as normal people and not as objects or subjects ready to take on orders at will. With that said, let's take a look at 3 ways to motivate your employees as a senior member of the company:
1. Step in and offer recognition for a job well done
Employees enjoy the spotlight when they are praised for their hard work. It's what employees like when they have put in hard work into achieving a task or completing a project. When recognition is made whether publicly or privately, it can give employees a sense of purpose or accomplishment.
A hand-written note or announcement via the intranet would be enough to make any employee feel motivated and proud of themselves.
2. Offer to mentor one-to-one or in a group
Managers are managers because of the qualities they should have in being a good example to their colleagues. This means showing leadership and responsibility. Offering to mentor employees can give them insight into how things are done whether by experience or industry standards. This approach also helps build relationships and cooperation.
Who knows, the next manager could arise from mentorships and collaboration in the company.
3. Announce leadership opportunities
Employees who are looking to grow and develop in the company will be pleased to learn of leadership opportunities. By announcing that the company is open to internal candidates to apply can help pull employees together and keep them engaged.
After all, if you are ambitious and want to achieve greater things in life, a position as a leader can help achieve those goals.
5 ways to motivate employees and increase productivity
As a company, you will want to make work for employees meaningful and satisfactory. Here are 10 ways to motivate your employees and increase productivity across the workforce.
1. Make your company a happy place to be in
Depending on what your policy is for working arrangements, you should invest time and money in making the workplace environment nice to work in. This should include every square inch of your workplace including:
Bathrooms
Breakrooms
Lounge
Lobby
Office space
Balcony
Patio
And more
Depending on your workplace, you may or may not have some or all of the above. A typical company would aim to put out, at least, a survey and ask mutual questions on what employees think about the workplace environment.
By involving your employee, you could end up with a clear concept of what employees would like to make them feel motivated and happier.
2. Shift to flexible working arrangements
A flexible working arrangement is more than just what days each week your employees will work. It is more about the current situation they are in and the hope that scheduling work allows them to focus and complete other things in life. These include:
Caring for loved ones
Getting the children to school and picking them up after
Seeing the doctors or getting ongoing medical assistance
Establishing a better work-life balance
And more
As the future holds, remote working arrangements are becoming more and more popular and employers are also pushing for hybrid working models to ensure employees are better connected to the company. What's more, you'll be helping to motivate employees too.
3. Promote employee autonomy in the workforce
Employees feel motivated to work when they are allowed to perform freely. This means no micromanaging or following up on simple tasks that can be completed quicker without interruption.
This way, you can instill trust in your employees and make them feel autonomous.
4. Define your expectations by clearly communicating them
As you do with your goals and values, you should make it clear to your employees your expectations. It's important to focus on what needs to be done and be clear on the steps involved.
This way you give employees a clear path to follow so that they can excel and work towards the company's goals. Offering guidance and support along the way shows you care and this can help motivate employees even more.
Further reading:
5. Offer effective employee benefits to your workforce
Employees are at their best and motivated when they know that their company offers an impressive employee benefits package. This is because the employees of today are very specific and are not afraid to move to another competitor if they offer it.
In other words, if you don't have a well-tailored employee benefits package then you could be seen as lagging in the industry. Depending on your industry there are various benefits you can offer that are meaningful to employees – especially in 2021 and beyond. Here are some to consider when aiming to retain and attract talent in 2021:
Dental insurance
Wellness programs
Vision insurance
Life insurance
Accidental death & dismemberment insurance
Employee assistance program
Mental health programs
Time-off benefits
Phone and internet reimbursement
Health and wellness benefits, including gym memberships or reimbursement, wellness programs, etc.
Scholarships or tuition reimbursement.
And more
Further reading:
For more information on what you can do to design a bespoke employee benefits package, reach out to Pacific Prime Dubai and discover the different employee benefits solutions in the UAE.
As an employee benefits broker of more than 20 years, Pacific Prime Dubai can provide the latest trends and announcements surrounding employee benefits. To learn more about the current employee benefits trends in the UAE and around the globe, download our Global Employee Benefits Trends Report 2020.
Contact us today!