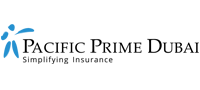 Workplace wellness: Customizing your employee benefits plan
Workplace wellness has become a new standard in many companies as a part of the employee benefits package. Studies show that wellness plays an important role in overall employee satisfaction at work, and for the company's side, it can lower medical claims costs. What is workplace wellness exactly? How should companies design it and implement it in a cost-conscious matter so that employees love it?

That's what insurance and employee benefits specialists from Pacific Prime Dubai will be sharing with you today.
What is workplace wellness?
Workplace wellness programs not only promote good health, both physical and mental but can also focus on the financial, motivation and even spiritual sides of often overworked and overstressed employees.   
In today's work environment, which promotes long periods of sitting, staring into computer screens, and quick takeaways for lunch to meet the deadlines, taking care of employees physical and mental wellbeing falls into the hand of the employers. Employee benefits plans nowadays go beyond medical only, extending into wellness, financial, community and purpose-oriented programs, which might demonstrate in volunteer days-off, leadership training sessions, and career coaching.  
Why would you need a workplace wellness program?
A happy employee is a productive employee. And a productive employee has a feeling that at any time they can get help with other areas of their life, such as health, retirement funds, career progression etc. The main goal of wellness programs is to promote good health among employees by providing them for example with health insurance, and other guidelines and possibilities that facilitate healthy lifestyle: health mobile applications, free fruits, on-site gyms or fitness classes, relaxation breaks, healthy canteen onsite, and many more.
Another important factor of wellness programs extends beyond physical health, and it's mental health. Providing employees with mental health counseling and other benefits such as flexible work hours, or telecommuting when needed can make employees feel safer about their work-life balance and have the feeling of being valued.
Workplace wellness trends and ideas
In recent years, employee wellness programs extended beyond offering health, diet and exercise advice and are also focusing largely on stress management, mindfulness, and good-quality sleep on the mental health side of wellness.
Below are a few ideas to keep employees engaged and interested in company-wide wellness programs, such as:
A fitness competition. A popular way to engage employees into moving a bit more is to create a point system for the steps made each day/month, and put the results on a leaderboard.

Wellness communication. This can take many forms, from a weekly (or monthly) wellness newsletter to an ambient campaign, or a series of training sessions with nutritionists and fitness coaches.

Encouragement for taking health or mental breaks. Having a guideline posted on the intranet is not the same as having a manager actively leading such breaks with their teams.
Flexible working hours, and paid time off policies. Giving an opportunity to your employees to work from home or come in and out flexibly allows them to manage their personal matters in a less stressful manner, ultimately allowing them to focus and perform better at work-related tasks.
Implementing workplace wellness into your employee benefits plan
One way to see what type of benefits your employees value the most is to ask them. Connecting well-being programs with actual employees expectations is not an easy job, but you might be just one step closer into investing in something that your employees will value by periodically updating your knowledge of their expectations.   
It's also crucial to understand that employees of different age will most likely have different employee benefits needs and will prioritize certain benefits based on their current needs. And while a 25-year old might value flexible working hours the most, a 35-year old will value telecommuting and day-care at the place of work, and so on.
Getting help devising your wellness workplace program
A well-designed wellness workplace program benefits the company's overall goals. Lower turnover rate can reduce burnout and positive employee company branding can translate into measurable monetary benefits.
Employee benefits specialists at Pacific Prime Dubai can advise you on how to best allocate your budget on wellness initiatives in your company, while still being complied with the DHA and UAE Labor Law. On top of that, there is an array of other advantages of using benefits consultants, such as deep industry knowledge, risk assessment, claims analysis, and insurance premium negotiation. Contact us today for free and impartial advice, and get started building an effective employee benefits plan today!