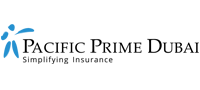 Health Check Up in Dubai: 6 Tips to Help You Prepare for Your Medical Examination in Dubai
Did you know that preventive care is the key to good health? Early detection of a disease or serious health condition will not only make your treatment more effective but also save your life.
The human body is a complex and fragile living system that goes through wear and tear as we age. Even when we are young, it is possible to develop certain diseases without warning. In this regard, the best action we all should take is to get regular medical check-ups.
In today's article by Pacific Prime Dubai, we will list five tips for readers to take away when preparing for a medical check-up in Dubai.
Tip 1: Make Preparations for the Medical Examination
First of all, you should follow any recommendations and precautions suggested by your doctor or specialist nurse. Following medical guidelines, like knowing what medications to take or not take before the examination, can yield better and more accurate results for your baseline health.
As the examination may take a few hours to complete, especially if it is a comprehensive health check-up, avoiding exercise and getting good sleep can help give your body the rest it needs and reduce anxiety for the following day.
It is also important to adhere to the guidelines on the types of food to be avoided and the fasting requirements before the examination. Certain types of food or beverages, like salty dishes and coffee, should be avoided to keep sodium levels and blood pressure down, respectively. 
Furthermore, consuming enough water will ensure that you are able to give an adequate urine sample. However, drinking excessive amounts of water may cause inaccurate test results.
Tip 2: Ask Yourself What Purpose Your Medical Check-up Will Serve
Medical check-ups are legally necessary for certain purposes, like applying for a work visa in the UAE. For expats looking to renew or acquire a work visa in the UAE, a medical check-up is required at a UAE government public hospital, private medical hospital, or clinic.
During the medical check-up, blood samples are taken to check if you have a communicable disease, and chest x-rays are taken to test for tuberculosis.
Officials primarily focus on the presence of leprosy, tuberculosis (TB), and sexually transmittable diseases like AIDS/HIV, hepatitis B, and syphilis.  It is also worthwhile to read up on how tuberculosis will affect your UAE visa application, given its severity. 
Tip 3: Know What To Say and Ask For When You Are at the Clinic
Here are some useful questions to discuss with your doctor, nurse, or specialist during your medical check-up:
What to say
your diet, alcohol, tobacco consumption (if any), physical activity, and any medications or supplements you're currently taking
our lifestyle
Your full medical record.
Any medical conditions you may have (previously diagnosed).
What to ask from the doctor
Healthy lifestyle recommendations
Support from specialists and groups
Tip 4: Request for Some General Tests
It is advisable to do research on the types of tests you would like to undergo and consult with your doctor. Below are a few tests that health centers and clinics may offer.
General Tests:
Depression – Symptoms of depression may go unnoticed or may be confused with those of other conditions. An assessment will help your doctor ascertain whether you are depressed or not.
Diabetes – Tests for diabetes should be done regularly if you have some of the risk factors, such as high cholesterol, high blood pressure, and obesity.
Tests for Men
Prostate cancer screening – This is the most common cancer for men and is recommended to be checked on a regular basis. A prostate check entails a blood test measuring the level of prostate-specific antigen (PSA) in the blood. The higher the PSA, the higher the risk of prostate cancer. 
Cholesterol test – For those who have relatives with heart disease or diabetes, regular tests should be taken to check cholesterol levels. A cholesterol test entails checking the lipid profile via blood tests. 
Testicular examination – Your doctor will check your testicles for lumps, tenderness, and irregular sizes. Men may also do these tests on their own by standing in front of a mirror and identifying any lumps or changes. 
Tip 5: Check if Medical Check-ups Are Included under Your Employee Benefits Plan at Work
Your employer may offer a medical check-up package when you start employment or as an annual check-up. If you are unsure, it is best to speak to your HR manager or refer to your employee handbook.
In addition, a growing number of employers are making an effort to support their employee's wellness by offering programs that are designed to meet their health needs. These wellness programs are likely to include such medical check-up packages.
Tip 6: Read about Communicable Diseases
In Dubai, those found positive for communicable diseases such as HIV or tuberculosis will be considered medically unfit for a residence visa. If they are within the UAE during the time of testing, they will be immediately deported back to their country of origin.
As a result, it is important to learn about these communicable diseases to ensure that you are not affected by them. However, if you suspect that you are suffering from a deportable communicable disease, it is best to get tested in your home country first.
If you've recovered from tuberculosis or have a dormant or inactive form of it, you will be granted a one-year Health Fitness Certificate for Residence, placing you under a treatment and follow-up plan under the UAE's Ministry of Health (MoH). 
Secure Health Insurance Today Through Pacific Prime Dubai
Just like how medical check-ups can help prevent diseases and illnesses from taking over people's lives, securing comprehensive health insurance benefits individuals and families by providing coverage against huge medical bills as well as access to excellent health services and treatments in Dubai.
Pacific Prime Dubai offers global health insurance plans for individuals as well as maternity insurance and insurance for the family from renowned insurers, such as:
At Pacific Prime Dubai, our advisors are specialists in giving impartial advice and comparing various local and international plans to provide clients with the best-tailored health insurance plans.
Contact us today, or get a global health insurance quote online with our in-built quotation system.