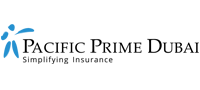 Introducing the State of Health Insurance Report 2021-2022
Just like the year before it, 2021/2022 has been a turbulent year for the international private medical insurance (IPMI) industry. As the COVID-19 pandemic continues to leave ripples in the health insurance sector, Pacific Prime is proud to unveil the latest edition of our State of Health Insurance Report. 
The compendium of information is jam-packed with lots of information and seeks to provide both individuals and corporate readers with the key global and regional trends, along with much-needed clarity and insight from our offices around the world and our esteemed insurance partners.
You can get your FREE copy of the report by heading to our visually attractive download page. In keeping with our motto of "simplifying insurance", we've also condensed the main points and presented them in an infographic, and will give you another quick rundown in this Pacific Prime Dubai article. 
What is the state of health insurance globally? 
A lot has happened in the health insurance industry in the past year, and our report groups these trends together into 3 overarching trends: COVID-19's legacy: Health equity for all, Data is the new healthcare currency, and Health insurers buckle up for growth. Let's dive a bit deeper into each of these trends:
COVID-19's legacy: Health equity for all
In the aftermath of the pandemic, we explore the concept of 'health equity', or when every person has the opportunity to attain their full health potential in the context of telehealth, mental health-related employee benefits, and comprehensive health insurance solutions. 
Data is the new healthcare currency
We explore the role of AI and Big Data when it comes to improving both health outcomes and cost-effectiveness, the implications of non-traditional and retail players entering the healthcare game, and the importance of cybersecurity for all stakeholders. 
Health insurers buckle up for growth 
Did you know that health insurers remained optimistic despite pandemic-related challenges? Case in point: insurtech investments continue to surge. However, talent attraction and retention remains an issue for insurers, as is building trust and transparency in their operations. 
What is the state of health insurance in the Middle East and the UAE?
Our report found that new legislation and laws have come into place across the Middle East, such as the UAE's reaffirmed commitment to strengthen its money laundering efforts, and this has the potential to impact the insurance industry. What's more, we noted that claims activity in the region has returned to pre-pandemic levels due to a spike in non-communicable diseases. 
Top conditions include:
Respiratory conditions 
Circulatory system diseases 
Endocrine and metabolic diseases 
And more. 
The UAE has been quite robust since the initial wave of the COVID-19 pandemic passed
The UAE economy has recovered well post-pandemic so it's no surprise that demand for health insurance is continuing to rise in the Emirates. Exploring these macro trends in more detail, we focus on whether there are any regional differences within the UAE and the impact higher demand will have on health insurance premiums. 
David Hayes, Regional CEO at Pacific Prime Dubai, also provided the report with valuable sales insight when it comes to both individual and corporate clients in the Emirates. He said:
"We have seen nothing out of the ordinary in terms of premium changes on the individual side as it simply followed previous trends in the market. But when it comes to the group side, we have noticed that insurers are quicker to increase premiums on poorly performing groups. From a brokerage perspective, we've also noticed that setting up a group plan is now a very document-heavy process which can cause a lot of delays, and is a source of great frustration for clients."
Discover more about the State of Health Insurance Report 2021-2022
This Pacific Prime Dubai article aims to give you a snapshot of the State of Health Insurance Report 2021-2022, but it certainly can't do justice to the 80-page report! But don't worry, you can easily skip to the part that takes your fancy. As the report is filled with case studies, graphs and charts, and images, it's also made visual and designed to facilitate easy reading.
Get your FREE copy of the State of Health Insurance Report 2021-2022 and dive head first into the world of IPMI!
Would you like to speak to us instead? You're also more than welcome to get in touch with a member of the Pacific Prime Dubai team for a chat about all things health insurance, to learn more about what we can do for you, or to secure an insurance plan that's right for you. Contact us today!
Latest posts by Suphanida
(see all)