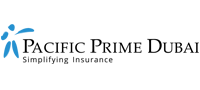 How are small group health insurance premiums calculated?
Running a small business or a startup in Dubai can be a great opportunity for any entrepreneur. However, to operate legally in the Emirate, your business will need to provide health insurance benefits to employees.
In this article by Pacific Prime Dubai, we'll explore the employee benefits law in Dubai, show you how small group health insurance premiums are calculated, and give you a few tips on how you can lower your premiums.
Mandatory health insurance in the UAE
Since 2014, the UAE enacted a mandatory health insurance law for all residents. The mandatory health insurance scheme has since gone through various changes to increase coverage for treatments such as cancer and mental health illnesses.
In this article, we'll focus on how this law affects small businesses in the UAE.
Firstly, employers are required to provide health insurance coverage for all their staff. The minimum requirements are:
An annual premium between AED 500 and AED 700
Maximum insurance cover per person per annum of AED 150,000
In Dubai, your business will not be required to provide coverage for the dependents of your staff. The opposite is true if you are based in Abu Dhabi.
For pre-existing conditions and maternity benefits, the requirements are:
Pre-existing conditions: Required and subjected to a 6-month waiting period.
Maternity coverage for married females: Required and subjected to a 6-month waiting period.
The minimum cover levels for these benefits are AED 250,000 per annum.
If your small business does not comply with these requirements, you may be fined between AED 500 and AED 50,000. Repeated compliance issues on this matter may lead to a maximum fine of AED 500,000.
For this reason, by investing in a suitable health insurance package for your employees, your business will be saving money, while also attracting the best talent on the market.
How are small group health insurance premiums calculated?
When calculating company health insurance premiums, insurers look at factors different from those assessed when underwriting for individual health insurance plans in Dubai.
With that said, these are the most common factors used to calculate premiums for small businesses:
1. The average age of the group
Age is normally an underwriting factor when calculating individual health insurance. However, when it comes to group health insurance, insurers may factor in the average age of employees in your small business when calculating premiums.
As older employees tend to have more health issues that need claiming, higher average ages tend to lead to higher premiums.
2. Claim loss ratio
Claims loss ratio is the comparison between the amount of premium paid by your company and the amount claimed against the policy over the same time period. It is used to determine whether a premium price is fair for both the company and the insurer.
3. Book-rated / Community-rated schemes
Insurers may also employ community-rated health insurance products, where they will compare your business with other firms in the same category (in terms of industry and size). For small businesses, your firm's premiums may be determined based on the level of premiums that other similar small businesses are also paying.
Do pre-existing conditions play a role in calculating premiums?
When purchasing private health insurance for individuals in Dubai, pre-existing conditions are a significant factor influencing premiums. However, this isn't always the case when it comes to calculating premiums for a small group health insurance plan.
This is because insurers understand that larger groups will have a mixture of people with and without pre-existing conditions, leading payouts to be proportionately smaller when compared to individual plans.
Ultimately, whether pre-existing conditions will increase your small group health insurance premiums will depend on the size of your company and the threshold for the minimum number of employees set by the insurer.
Some insurers will waive pre-existing condition underwriting if the number of employees is as little as 10, while others will set a minimum threshold as high as 50.
How to lower small group health insurance premiums?
There are many things you can do to avoid hefty group health insurance premium increases for your business. Some of which are mentioned below:
Look for stable insurers: Well-known insurers are more likely to keep premiums stable throughout the years, instead of enticing clients with low premiums just to inflate premiums in the future.
Review your premium data: Working out your company's past claims data could help you find ways to address or contain group health insurance premium costs.
Declare existing issues: Accurately declaring existing issues in full (such as pre-existing conditions, date of birth, nationality) can help prevent unnecessary premium increases later on.
Research all your options: Effectively comparing and benchmarking insurers on the market is the most effective way for small businesses to find cost-effective group health insurance plans.
For small businesses, keeping health insurance premiums low requires a great deal of time and expertise. With the help of group health insurance experts from Pacific Prime, you will be able to benefit from lower annual premium increases without any additional costs.
Contact our team today for a free consultation session to find the best small business health insurance plans in Dubai today.