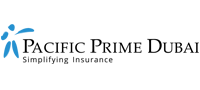 6 small business insurance tips for 2020
With the first quarter of the year already behind us, now is a good time to re-evaluate your goals and choices – both professionally and personally. Any small business owner knows that many decisions must be made in order to become successful. One such decision is the kind of insurance that's needed to protect their products and/or services, employees, and property. In this Pacific Prime Dubai article, we highlight six small business insurance tips for 2020.
Small business insurance tips
Running your own business naturally comes with risks, regardless of what kind of business it is or where it is located. However, there are some things you can do to keep risk to a minimum. That's where the right business insurance policies come in. If you don't know much about business insurance or what you should be looking for, the following tips will be of help:
1. Don't take the risk of being uninsured
The first thing you must realize is that you need to have business insurance, no matter how small or big your business is. Failing to have insurance is a risk that too many new business owners make. They think that can save money by not spending it on insurance, since it feels like an unnecessary expense. However, they realize the importance of insurance as soon as they are faced with risks that could financially ruin everything they've worked for.
The reason behind having insurance is to safeguard against risks, which could result in devastating financial loss. Think about all the things that could impact your business that would take a lot of money to recover from. For instance, your employee could get injured at work, a natural disaster could halt productivity, or your product design could harm a customer. These are only a few of many reasons why you need to have business insurance for as long as you have a business.
2. Start by getting liability insurance
Liability cover typically falls into three main categories: product liability insurance, public liability insurance, and professional indemnity insurance. Basically speaking, product liability insurance protects your business against claims made due to products that are faulty or unsafe. Public liability insurance protects your business against third-party claims like loss or injury. Finally, professional indemnity insurance protects you, as a business owner, against claims of professional negligence.
Whether a customer trips and injures him or herself and then makes a claim against your business to cover treatment costs or a customer makes a claim against your business because they are not satisfied with your product's performance, liability insurance can help cover the costs of settling the claim.
3. Make sure you have worker's compensation insurance
According to the UAE labor law, all employers must provide worker's compensation insurance. What this means is that employees will be offered compensation in the event of injury or loss of life because of a work-related cause. Therefore, it is recommended to secure this type of insurance coverage to cover such an incident. In fact, many free zones in the UAE make it a requirement.
A standard worker's compensation insurance policy covers an employer against compensation costs that occur due to the injury or loss of life of an employee. As part of a comprehensive worker's policy, many employers often opt to cover medical costs that occur from workplace injury as well. In addition to that, many employers go the extra mile and provide full life insurance policies, which pay out to the employee's beneficiary in the event of death.
4. Health insurance is a must-have
Effective June 30, 2016, all businesses in Dubai must follow the same rules as those in Abu Dhabi and provide health insurance for expat employees. Local authorities (the HAAD in Abu Dhabi and the DHA in Dubai) supervise and regulate the health insurance plans provided by private insurance companies. In Dubai, the minimum health cover must include hospitalization, prescribed medicine, GP cover, emergencies, diagnostics tests, specialist cover, maternity, and physiotherapy.
The minimum coverage level must be provided to all expat staff and the Dubai Health Authority diligently encourages businesses to provide additional health insurance benefits. Small group health insurance premiums are calculated based on factors such as the average age of the group and claim loss ratio.
5. Get motor insurance if you have a business vehicle
If you have a business vehicle, or perhaps a fleet, then you are required to insure it by law. In the event that you need to replace or repair your vehicles, motor insurance will help cover the costs. Even if your business doesn't have its own vehicles and you or your employees use a personal vehicle for business purposes, be aware that your personal insurance policy might not cover business-related risks. The type of cover you'll need depends on the type of vehicle(s) that are in use along with your industry.
6. Bundle coverages to lower overall cost
Even though some business owners will buy multiple insurance policies from different insurers, you can also consider bundling your insurance coverages. Essentially, this means that all of your business coverage will be placed under one policy under one
insurance provider. Doing so can help you save money, since you might be able to get a lower premium on each policy. Another bonus is renewing your policy will be easier and more efficient.
Secure small business insurance in the UAE
Purchasing insurance policies may feel like an unnecessary expense when you're simply trying to get your business up and running. But the fact of the matter is that insurance policies can actually help your business save money in the long run.
If you're looking for a global health insurance company in Dubai then you've come to the right place. As a reputable insurance broker and employee benefits specialist, Pacific Prime can help you find the ideal group health insurance plan for your company. Aside from corporate insurance, we also specialize in a wide range of insurance policies ranging from international health insurance to family health insurance.
Contact us for impartial advice or to receive a free quote today.
Latest posts by Jantra Jacobs
(see all)