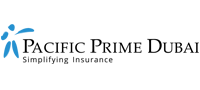 KHDA launches new wellbeing framework for Dubai private schools
If your child's school in the UAE doesn't already take happiness seriously, they will have to now. On December 7th, 2022, the Knowledge and Human Development Authority (KHDA) announced its latest wellbeing framework, which will focus on student and teacher happiness. From children to staff, the KHDA will focus more on wellbeing in schools when it comes to inspecting and assessing schools moving forward. This Pacific Prime Dubai article discusses the new wellbeing framework.
A closer look at the KHDA's student wellbeing framework
What is the purpose of KHDA, you may be wondering? Essentially, they are responsible for the quality and growth of Dubai's private education. They ensure that Dubai's private educational institutes are founded and operated according to Dubai legislation and the highest standards.
With the latest wellbeing framework, KHDA will rate schools using a 4-point scale ranging from 'low' to 'very high'. If student and staff wellbeing are successfully taken care of, then the school will receive a 'very high' rating. The wellbeing framework will evaluate schools on certain focus areas, such as:
How schools are taking initiative when it comes to wellbeing
How well they're listening to their students and staff members' needs
How well they're creating policies and processes that enhance student wellbeing
The wellbeing framework will set standards
According to international wellbeing research and policies, as well as schools' current wellbeing data, the wellbeing framework will set standards and allow wellbeing provision to improve down the line. International research suggests that wellbeing enables:
Better educational outcomes
More positive school experiences for students
Higher levels of self-esteem
Increased motivation
Fatma Belrehif, CEO of Dubai Schools Inspection Bureau, said:
"Building on the legacy and the data provided by the five-year Dubai Student Wellbeing Census, many schools have already incorporated the values of wellbeing into their culture and practices."

"This framework represents the next stage of our wellbeing journey, enabling us to work more closely with schools, teachers, and parents to ensure better learning outcomes and happier, healthier futures for our children. We appreciate the insights of all the school leaders who worked with us to develop the framework."
The KHDA's 5 guiding wellbeing principles and evaluation
The KHDA states that school leaders need to be mindful of 5 guiding principles as they continue to improve their wellbeing provision quality and outcomes within their school communities. According to SchoolsCompared, the 5 guiding principles include:
Student and family-focused
Strengths-based
Equitable
Diverse
Collectivist
Additionally, the KHDA will evaluate wellbeing by focusing on areas that take a well-rounded approach to wellbeing development. The KHDA will offer direction for the school's wellbeing journey, as well as offer the focus for monitoring and evaluation. They will be informed through international research, theoretical models, student wellbeing data, and wellbeing frameworks around the world. What's more, school assessments will be based on how they meet the following goals:
Leading and pursuing wellbeing
Listening to and supporting stakeholders
Enabling wellbeing experiences and outcomes
Get in touch with Pacific Prime Dubai today
Whether you're looking for health insurance plans for your family members or yourself, you're going to need to research and compare plans until you find the right one. That is, unless you work with a reputable insurance broker such as Pacific Prime Dubai. We do the hard work for you so all you need to do is make your selection.
With more than 20 years of experience in the insurance industry, Pacific Prime Dubai can help you find the best family health insurance in Dubai, newborn insurance in Dubai, and other types of insurance for your needs and budget.
Contact us to receive impartial advice or an obligation-free quote or plan comparison today.
Latest posts by Jantra Jacobs
(see all)