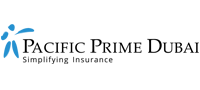 Family in Abu Dhabi: What expat parents should know
If you're an expat moving to Abu Dhabi with children, you'll find yourself as one of the many foreign families that have relocated to the city. While Dubai draws in visitors who are looking to splurge and indulge, Abu Dhabi is the place where many expat families prefer to settle down. The large expat community provides everything you need for raising kids and enjoying life as a family. In this Pacific Prime Dubai article, we discuss what expat parents should know about raising a family in Abu Dhabi.
Living in Abu Dhabi with family
The first thing you're going to want to consider is the best place for your family to live in Abu Dhabi. The city can be divided into two parts: on- and off-island. Abu Dhabi doesn't have much of a city center since most office buildings and government departments are spread across the city. That means the best location to live for your family should be based on how convenient it is to get to work and school.
Off-island housing tends to be larger and newer, making it a popular option for families. There are also more nurseries, schools, supermarkets, and facilities in general opening up off-island, making it increasingly convenient to live. Some of the most popular developments include:
Al Raha Beach
Al Raha Gardens
Golf Gardens
Sas Al Nakhl
Mangrove Village
Al Reef
If on-island living sounds ideal for your family, there are plenty of options ranging from standalone houses and townhouses to apartments. Newer developments like Mangrove One and Bloom Gardens are located close to Brighton College, and perfect for those after some space. However, older developments like Mushrif Gardens and Al Karama are conveniently situated near the popular British School Al Khubairat.
Family activities in Abu Dhabi
Known for its warm weather, the combination of parks and swimming pools in Abu Dhabi and the large expat community offers more than enough to keep your children busy. Abu Dhabi might have many parks, but they aren't very spread out. For instance, Khalidiya has three parks while Al Wahda has none. It's advisable to familiarize yourself with park rules and hours. Some parks only allow women and children while other parks only open in the afternoon.
Locals often gather for evening picnics in the park, making it a good opportunity to meet other families. A museum and aquarium can be found in Sheikh Khalifa Park while barbeques and ball games are possible in Khalidiya Park. During the summer, the hot temperature pushes families to indoor play areas, such as "fun zones" in shopping malls.
As every parent knows, school holidays can quickly turn boring for children if there aren't enough things to do to occupy the time. Fortunately, Abu Dhabi has lots to offer when it comes to fun family activities, such as:
Warner Bros World
Yas Waterworld
Mangrove kayaking
Ferrari World
Dubai Parks and Report
Support for expat families in Abu Dhabi
Expat families in Abu Dhabi can receive invaluable support from organizations, institutions, and facilities. Additionally, there are plenty of opportunities for socializing with other expat parents and their children, provided by businesses, the community, and the government. Here are some to help you get started.
Nursery schools
With over 100 nursery schools in Abu Dhabi, it's possible to find curriculums of all types – including UK, US, French, Arabic, and Indian. Services are offered up to five days a week, and some schools accept children from one month old. Fees for nursery schools in Abu Dhabi range from AED 10,000 at a standard nursery school to AED 70,000 per year for esteemed Montessori nurseries.
Abu Dhabi Mums
Abu Dhabi Mums is a popular volunteer-based group that caters to parents and their children. Through their platform, Abu Dhabi Mums provides everything from relevant information and cultural activities to inspiration and support. For instance, they organize Stay & Play sessions that allow children to learn, socialize, and play for AED 21 per visit. They also host educational sessions and workshops, competitions, and more.
Cost of living in Abu Dhabi with family
The cost of living in Abu Dhabi compared to back home really depends on where you're coming from. Gas is considered cheap while electricity, water, internet, and basic utilities are reasonable. Eating out regularly can quickly add up, and rent is known to be expensive. Schools set you back quite a bit since expats need private schooling.
In addition, 5% VAT has resulted in price inflation. If you want to go for a nice meal at a hotel, you'll have to pay an additional 25% for tax. Similarly, a 30% tax is normal when purchasing alcohol for home consumption.
Another thing to consider is health insurance. While employers in Abu Dhabi must provide health insurance for employees, dependents are not always included. That means you'll have to buy family health insurance if it isn't covered. The cost of health insurance in Abu Dhabi will vary based on the benefits, level of coverage, and other factors.
Since it's easy to live a luxurious lifestyle in Abu Dhabi, it's important to be careful not to overspend. As long as you budget wisely, you should be able to make the most of your Abu Dhabi experience.
Pacific Prime Dubai is here to help
Looking for medical insurance in Abu Dhabi and the UAE or globally? As a leading insurance broker with over 20 years in the industry, Pacific Prime Dubai has the knowledge and expertise to help you find the best plan for your unique requirements. We also have expat-focused resources and blog posts to get you up-to-speed on important topics such as UAE family visa rules. Contact us for a free quote or impartial advice today!