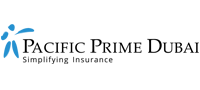 2021 guide to mandatory health insurance in Dubai
In Dubai, health insurance is mandatory and companies must provide coverage to their employees once the work visa is issued. ISAHD (Insurance System for Advancing Healthcare in Dubai) is a Dubai Health Authority (DHA) initiative designed to provide high-quality healthcare to nationals, residents, and visitors in Dubai. This Pacific Prime UAE article is your comprehensive guide to mandatory health insurance in Dubai in 2021.
What is the Essential Benefits Plan?
Launched in 2014, the Essential Benefits Plan ( EBP) is the minimum level of health insurance cover that Dubai residents must meet by law. Dubai residents who are eligible for the EBP have a monthly salary of less than AED 4,000. This includes dependents who are not working at all. While those earning over the threshold are not eligible for the plan, their medical insurance will meet the same standards as a minimum. This scheme ensures that all lower-income employees, non-working residents, domestic help, and children have affordable access to high-quality healthcare.
Do my dependents need the EBP?
You need the EBP for your dependents if:
You have uninsured dependents (spouse, children, parents, etc.)
You employ domestic help who earn under AED 4,000 per month
You do not need the EBP for your dependents if:
Your dependents are also insured by your employer
You have insured them under a separate insurance policy with a higher cover
Why is the Essential Benefits Plan useful?
As the name implies, EBPs are standardized packages that offer essential benefits at affordable costs – from AED 650 to AED 725 per annum. Expats who cannot afford health insurance for their dependents due to excessive rates will find this option ideal. This will reduce healthcare costs associated with:
Regular illnesses
Check-ups
Emergency treatment
Other routine health requirements
However, an EBP is not useful if you're looking for a higher annual limit or additional medical coverage. Since the basic plan is only valid in the UAE, it also won't be useful if you're looking for additional geographical coverage, such as overseas treatment. Getting an enhanced plan to have coverage outside the UAE will cost up to AED 15,000 per annum – making the benefits of the EBP plan obsolete.
Who needs to be insured?
Your spouse, children, elderly parents, and domestic help must be insured in some way. Note that the premiums are higher for parents over the age of 65 due to health risks, and married females between the ages of 18 to 45 due to a higher chance of pregnancy. If your nanny, housemaid, cook, driver, or other domestic help earn AED 4,000 or less per month, they will also have to be insured under the EBP. On the other hand, if they earn more than AED 4,000 then the employer can choose any scheme with other insurers, as long as it meets or exceeds the basic EBP plan's benefits.
Note that employers are not legally allowed to reduce the employee's salary or deduct the premium cost from their pay to make them eligible for the EBP plan.
Annual premium range
Every year, DHA announces premium ranges that participating insurance providers for EBP must comply with. The premium packages for EBP currently range from AED 650 to AED 725 per year for employees. For dependents, the premium range per annum is AED 650 for the general non-working group (aged 0 – 65), AED 1,600 for non-working married females (aged 18-45), and AED 2,500 for elderly parents. Similarly, the annual premium for general domestic help is AED 650.
What medical coverage does the EBP offer?
The basic Essential Benefits Plan covers the following up to AED 150,000 for all claims:
Inpatient and non-emergency medical treatments – including diagnosis, surgeries, and tests with 20% payable by the insured. The expenses cannot exceed AED 500 per encounter or AED 1,000 per year.
Outpatient treatment – including tests and diagnosis, with 20% payable by the insured.
Physiotherapy sessions will be covered a maximum of six times per year, along with radiology and lab tests, with 20% payable by the insured.
Medicines up to AED 1,500 including 30% payable by the insured.
Ambulance and emergency healthcare in the case of an emergency.
Maternity benefits
Antenatal blood tests, three ultrasounds, and eight pre-delivery visits with 10% payable by the insured.
AED 7,000 for normal delivery and AED 10,000 for emergency Caesarean will be covered, with 10% payable by the insured.
Under the mother's insurance, the newborn baby will be covered for 30 days after birth for medical requirements such as neonatal tests and screening.
Pre-existing and chronic conditions
You are required to declare any pre-existing or chronic medical conditions at the time of applying for insurance. The insurer will provide complete coverage for these following a six-month waiting period. Any emergency medical care related to said conditions will be covered like the other claims under the scheme during this waiting period.
Choosing an insurer
As of July 2015, there are 45 insurance providers who have valid DHA-issued insurance permits. 12 of these insurers participate in the DHA's mandatory EBP health scheme, including:
Abu Dhabi National Insurance Company (Adnic)
Daman – National Health Insurance Company
Dar Al Takaful
MetLife Alico
National General Insurance
Noor Takaful
Oman Insurance Company
Ras Al Khaimah National Insurance Company
Takaful Emarat
Union Insurance
Dubai's mandatory health insurance plans or EBP in the UAE present basic coverage options. Be aware that the rules can vary slightly amongst different insurers so it's important to read them carefully before taking out a policy.
Get help from Pacific Prime Dubai
Make sure you secure the right insurance plan for your unique needs with the help of a reputable broker like Pacific Prime Dubai. Whether you're looking for family insurance, medical insurance in Dubai, or other types of insurance, we compare plans and make it easy for you to choose the best one for your budget. compare plans for impartial advice or a free quote today.
Expats in Dubai can also benefit from staying up to date with our blog, which covers topics worth knowing about, such as the latest family visa rules in Dubai.