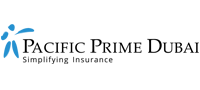 Things to consider when obtaining a school insurance plan
Private and international schools in Dubai face an unprecedented amount of risks that can jeopardize their strategies and operations if not managed properly. Securing the right coverage is an integral part of any school's risk management strategy, but there's no such thing as a one-size-fits-all school insurance plan. As such, today's blog post by Pacific Prime Dubai looks at the main things school administrators should consider when obtaining school insurance.
What types of risks do international schools face?
Securing the right school insurance solutions protects educational institutions from being vulnerable, and reduces/eliminates the risk of certain types of events occuring or having an impact on the school. According to this study, some of the top concerns faced by international schools include:
Fraud and theft
Ability to attract and retain the best teaching staff
Student safety
Staff medical costs
Changes to legislation/corporate governance
Brand and reputational damages
Injury to staff
Privacy breaches
Increasing litigation
Property damages (e.g. fire)
Regulatory breaches
Fortunately, there are a plethora of school insurance options available that can be tailored to mitigate the above-mentioned risks, chief among them being property insurance, business interruption insurance, public liability insurance, etc.
To learn more about the most essential insurance solutions all schools should secure, be sure to download your FREE copy of our guide to obtaining school insurance here. Alternatively, click this link for a cursory overview of the main forms of insurance secured by international schools in Dubai.
What should I consider when securing a school insurance plan?
As each international school has their own unique set of needs and requirements, there's no such thing as a one-version-fits-all school insurance plan. Care and consideration should therefore be taken in ensuring the right plan is selected. To help, we've included below the top things to consider when obtaining a school insurance plan:
Coverage limits
A coverage limit is the maximum amount of money a policy will reimburse for a covered loss. An adequate coverage limit is essential, as perils like unforeseen natural disasters and accidents can bring down even the healthiest of balance sheets. It can, however, be difficult to ascertain what the ideal coverage limit for a school insurance plan is, which is why seeking the help of a veteran school insurance expert like Pacific Prime Dubai is essential.
School insurance plan exclusions
Virtually every single insurance plan on earth will have an exclusions section, which details what the plan won't cover. While plans from different insurers vary, there are several common exclusions to watch out for. For example, liabilities arising out of criminal acts are in most cases excluded from professional indemnity cover.
Do I need to pay an excess?
Depending on your policy terms and conditions, insurance claims may also be subject to an excess. As a general rule of thumb, the higher your excess, the cheaper your premiums will be (and vice versa).
What additional school insurance plans should I consider?
In addition to a number of key insurance plans that all schools should secure (e.g. property insurance, Directors & Officers' liability insurance, business interruption insurance), there are also a number of extra solutions that you might want to consider depending on the risks your school is exposed to. These include:
Money insurance covers the school against damage to, or loss of, money while in transit and within school premises.
Machinery breakdown insurance, also known as equipment breakdown insurance, protects schools against loss due to the breakdown of machinery/equipment (e.g. lab equipment, computers, gym facilities, etc.).
Crime insurance protects schools against their exposure to employee crimes (e.g. theft, fraud, forgery, etc.).
Group travel insurance provides protection against unforeseen medical emergencies and travel mishaps during school trips abroad.
Erection/construction insurance safeguards the school against lost/damaged property during construction and contract work.
And more
Should I secure school insurance through a broker?
School risks can be complex, which is why it's often the best option to work with an expert broker like Pacific Prime Dubai. With nearly two decades of experience consulting, implementing, and managing insurance solutions for schools, our international school clients get access to the most optimal solutions, as well as a vast array of value-added benefits like:
A dedicated account manager
Annual plan benchmarking
Premium and coverage negotiations
Unrivalled claims assistance
Administration support
Renewal support
In-depth analysis of claims data
And many more
Get your FREE copy of Pacific Prime's School Insurance Guide today!
For more in-depth insights on the above points, as well as answers to the most common questions international and private schools ask, download your complimentary copy of our School Insurance Guide today. To learn more about how Pacific Prime's team supports schools, visit our corporate website here, or contact our team today.
Jessica Lindeman is a Content Strategist at Pacific Prime. She comes to work every day living and breathing the motto of "simplifying insurance", and injects her unbridled enthusiasm for health and insurance related topics into every article and piece of content she creates for Pacific Prime.

When she's not typing away on her keyboard, she's reading poetry, fueling her insatiable wanderlust, getting her coffee fix, and perpetually browsing animal Instagram accounts.