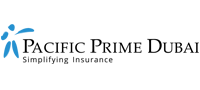 10 essential health benefits global health insurance must cover
For an expatriate living in the UAE, picking the right global or international health insurance plan can be everything from confusing to overwhelming.
Living abroad in a different country far away from home means you will want to make sure you invest in high-quality global health insurance that will offer comprehensive medical coverage.
In today's article by Pacific Prime Dubai, we will cover global health insurance for expatriates along with common health problems, and highlight the 10 essential health benefits of a global health insurance plan.
What is global health insurance?
Global health insurance offers comprehensive worldwide coverage for individuals and families living abroad for a year or longer. The real advantage of having a global health plan is that you have the option of receiving care anywhere in the world.
Of course, this includes your country of residence or your home country. Depending on the policy and insurer, you also get to choose your preferred hospital or doctor. Additionally, with private health insurance in the UAE, you can choose to go to a private hospital over a public equivalent to receive faster, and often higher quality care.
Underwriting and pre-existing conditions
Global health insurance plans are purchased by both individuals and families. These plans are typically secured because there is a risk of some medical issues arising soon, for instance, pregnancy or heart disease.
To minimize financial risk, insurance companies will undergo a process called underwriting. After you apply for either an individual or family plan, a team of underwriters will review your application, along with any pre-existing conditions mentioned.
We would recommend individuals and families to have copies of their past medical history as insurers may sometimes ask for additional details related to your medical history. After the process of reviewing, they are likely to either:
Approve your application and a premium surcharge to offset the added risks of insuring your pre-existing condition (learn how to reduce your health insurance premiums in a previous article of ours)
Deny your application altogether
Common health problems in the UAE
Many health problems in the UAE arise from the health impact of obesity. Did you know that over 70 percent of Emiratis are obese by the age of 29?
Generally, health problems in the UAE arise due to the combination of a fat-rich fast-food diet, sedentary lifestyles, and harsh climatic conditions.
Below are some chronic health problems developed in both men and women in the UAE:
10 health benefits that global health insurance covers
The following are some of the most popular benefits among expatriates purchasing global health insurance in the UAE:
1. Emergency services
No matter what your status is in the UAE, you will want to ensure that you have full access to the nearest emergency medical service if the worst were to occur. If you get admitted to a hospital that is not part of the network of hospitals on your plan, you may be charged for the services.
2. Hospitalization (like surgery and overnight stays)
If in the worst-case scenario you experience a sudden stroke or heart attack, the plan should allow you to undergo any emergency treatment or surgery and provide inpatient services to recover. The cost of hospitalization is excruciatingly high, so having this covered by the plan is very reassuring.
3. Ambulatory patient services
Certain health conditions may require regular check-ups, for instance, individuals suffering from severe mental health conditions that require frequent visits to a specialist in clinics not associated with emergencies.
4. Rehabilitative and habilitative services and devices
After being discharged from emergency care, you may need to receive ongoing physiotherapy or support sessions. These external services are beneficial and will help get you back to your baseline health.
5. Pediatric services, including oral and vision care
As a parent, your first thoughts will be the health and safety of your children. Pediatric services at hospitals normally include the following services to diagnose and treat pediatric cases:
Inpatient and emergencies
Asthma and CF clinics
Child-friendly pediatrics ward and outpatient departments
Pediatric surgeries
24-hour clinics (Abu Dhabi and Dubai)
Growth and development
Routine checkups and childcare, including immunizations
School, sports, and camp physicals (Medical Checkups)
Diagnosis and treatment of acute illnesses
Treatment of chronic and recurrent health conditions
Comprehensive care for hospitalized children
Assessment of school-age children
Radiology
6. Pregnancy, maternity, and newborn care
Global health plans can include cover for the following:
Outpatient services, such as prenatal and postnatal doctor visits, gestational diabetes screenings, lab studies, medications, etc.
Inpatient services, such as hospitalization, physician fees, etc.
Newborn baby care
7. Mental health
Mental health issues rank among the UAE's top 10 most prevalent health conditions, with depression, anxiety and substance abuse making up a large proportion of mental health cases. Results from the 'Cigna 360 Well-Being Survey – Well and Beyond 2019' show that workplace stress is ever-present and on the rise, increasing from 35 to 45 percent since their results in 2018. Expatriates are among the high figures needing support for stress-related burnout in high-pressured working environments.
8. Prescription drugs
Access to affordable prescriptions is just as important as the ability to choose your own doctor. Global health plans will help pay the cost of certain prescription medications. If you are unsure about which medications are covered, we would recommend the following:
Review the list of prescriptions that your plan covers
Refer to the summary of benefits and coverage from your insurer
If you cannot access any of the materials, contact your insurer directly
9. Preventative and wellness services
Health screenings are a popular benefit for individuals insured under global health plans.
When quoting for global health insurance it is best to consult your broker about the benefit limits to see if it aligns with your needs.
Below is a non-exhaustive list of common items that are included in a health screening. Please note that the actual items will vary depending on the clinic or hospital:
Height, Weight & BMI
Visual Acuity Test
Color Vision Assessment
Ear, Nose & Throat Assessment
Hearing Assessment
Cardiovascular Assessment – Blood Pressure & Pulse
Respiratory System Assessment
Abdomen Examination
Nervous System & Reflexes Examination
Locomotor System & Back Examination
Breast Examination
Chest X-ray
Cardiac Assessment
Electrocardiogram (Resting ECG)
Hematological Tests
Complete Blood Count
Blood Grouping & Rh factor
Kidney Function
Urinalysis (Biochemistry & Microscopy)
Liver Function
Total Protein
Hepatitis B Screening
Diabetes Screening
Blood Glucose
Lipid Profile
Total Cholesterol
Triglycerides
Prostate
PSA (Male only)
Cervix – Pap Smear (Female only)
10. Laboratory services
If you are about to have a blood sample taken, you may be wondering if the cost of such a service is covered in your plan. Lab tests range from MRSA swabs to phlebotomy (blood) analysis, and examination of the body's tissue samples.
Global health plans generally cover laboratory services, which are reassuring considering the number of samples your doctor may require.
Contact Pacific Prime Dubai to secure global health insurance
With anything confusing or uncertain, it is always best to double-check the insurer's terms and conditions. You do not want to be caught off guard for anything that was not included in your insurance summary.
Pacific Prime Dubai offers global health insurance plans, along with maternity insurance and insurance for the family from major insurers such as:
For further guidance, our dedicated Pacific Prime guides page provides the latest on health insurance in Dubai.
Contact us today, or request a global health insurance quote online here.
Jimmy is a content writer who helps simplify insurance for readers interested in international private medical insurance. He is on a mission in Thailand to support locals, expatriates, and businesses by bring the latest news and updates to his Pacific Prime blog articles.

His expert view and wealth of knowledge on insurance can also be found in his blogs for China, Dubai, Hong Kong, and Singapore.