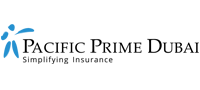 Dubai ambulance: What expats need to know
Learning about a new city is always a blast. From finding out where to get the best local fare to where to find the best deals, discovering Dubai can certainly be a fun prospect. However, it's important that we learn the basics of survival in the city too. 
Now, it might be odd to use the word survival when referring to a modern place like Dubai, but if an emergency were to occur, would you know exactly who to contact, where to go, and what to do?
In this article, Pacific Prime Dubai provides you with Dubai emergency numbers for 2023, as well as information about ambulances and top hospitals in the Emirate of Dubai.
Dubai Ambulance Info – Dial 998 in a Medical Emergency
First and foremost, the thing you should know is how to call an ambulance in Dubai. Dial 999 (ambulance & police) or 998 (ambulance only) for emergency services. It's okay if you do not speak Arabic, as all dispatchers should speak fluent English.
As health insurance in Dubai is mandatory, most individuals will have insurance coverage for ambulance services. For this reason, it is advised that you carry your insurance card on you at all times.
A Dubai ambulance usually comes outfitted with all of the amenities that you will find in other developed countries. This includes cardiac resuscitation devices, defibrillators, artificial respirators, blood sugar measuring devices, and an array of other emergency and first aid equipment.
The Dubai Corporation for Ambulance Services (DCAS) is the body that oversees ambulance services in the Emirate and has over 175 ambulances in its fleet. The Emirate even touted the 'world's fastest ambulances' in 2017 (as five modified Mustang sports cars were added to its ambulance fleet).
Moreover, Dubai's ambulance fleet also has pink ambulances, which are exclusively used to transport women and children.
Dubai Ambulance Costs
Even if you do have insurance for ambulance coverage in Dubai, it may be best to assess whether or not the nature of a given ailment does require a proper ambulance. Not only will this potentially save costs, but it could also free up an emergency vehicle that may be needed elsewhere.
After all, we wouldn't want someone having a heart attack to be denied transportation because the ambulance that would have served them is tending to our fractured fingertip. 
With this in mind, it may be best to call for a taxi to the hospital if your injury or illness is not truly an emergency. 
That being said, there are a few different charges that you can expect if you need an ambulance in Dubai. Basic ambulance service in Dubai costs AED 600 (about USD $165), and the costs go up depending on the kind of ambulance required.
Dubai Emergency Department
Whatever your status in Dubai, if you need emergency medical care, it is advised that you seek out the nearest hospital with an emergency department. For this reason, if using the list above, focus on facilities with 'Hospital' in their name rather than 'Clinic' or 'Medical Center.'
There are differences between public and private hospitals in Dubai. However, while public hospitals are typically reserved for locals, you should still seek care at these facilities if there is an emergency.
Ambulances are generally more likely to take you to a private hospital, all things being equal, so be sure to keep your insurance card on you so there are no hold-ups at the hospital. 
In an emergency, you may not be able to communicate with hospital staff effectively enough to give them your personal information. Regardless of what type of facility you arrive at, once you arrive in the emergency department, you will be triaged and then admitted to the hospital if necessary.
Dubai Ambulances and Health Insurance
The minimum benefits with regard to coverage for Dubai ambulance and emergency medical transportation are laid out in the Dubai Health Authority's Health Insurance law of Dubai, which was published in 2014.
The upper aggregate claims limit for any plan must be at least AED 150,000 (roughly USD $49,000), so unless you've racked up a rather large hospital bill already in a given insurance policy term, you are unlikely to meet your benefit maximum purely as the result of ambulance costs. 
Regarding ground transportation, DHA-compliant health insurance plans are only required to provide coverage for authorized parties. Meaning the use of any unauthorized transportation providers may lead to your claim being denied.
Beyond this, each insured individual is responsible for a 20% coinsurance payment up to a cap of AED 500 for each incident and AED 1000 annually. This means that the full 20% copayment would be necessary for charges of AED 300 or AED 600.
However, a charge of AED 6,770 will only result in a copayment of AED 500. All charges beyond this AED 500 will be covered by insurance.
It should be noted that these plans only provide coverage inside the UAE, so if you are an individual that frequently travels, whether for work or pleasure, you may want to find out about an international health insurance plan with global coverage.
If you currently have an essential benefits plan through your current employer and their insurer, you may also explore how an international health insurance policy can add benefits to make up for the deficiencies in your local Dubai health insurance plan.
Have More Questions About Emergency Services in Dubai? Get in Touch with Pacific Prime Dubai today
If you have any questions about anything above, feel free to reach out to the helpful agents at Pacific Prime Dubai.
We will be happy to answer your questions about ambulances, hospitals, or medical insurance. Check out our State of Health Insurance Report 2021-2022 if you'd like to learn more about the healthcare and medical insurance landscape in the Emirate.
Whether you're looking for individual health insurance, family health insurance, or any other type of insurance plan in Dubai, our team can also provide insurance comparisons and price quotations at no charge to you versus going directly to the insurer.
Rest assured, we'll ensure you get the best plan for your needs and budget. Contact us today to learn more!