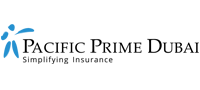 How to reduce health insurance premiums in Dubai
In Dubai, all health plans must cover all medical conditions that are laid out in the Health Insurance Law of Dubai. While that's good from a patient's point of view, this mandate can also lead to high premiums. From an insurer's point of view, the fact that the law requires pre-existing conditions to be covered means that a person with an ongoing chronic condition is more expensive, as chances are that such a person will make more claims. To minimize the impact of increasing health costs insurers are forced to raise their clients' health insurance premiums. If that sounds like your insurer, fret not. Today's article will discuss ways to reduce health insurance premiums in Dubai.
Ways to reduce health insurance premiums in Dubai
If the cost of your most recent plan quotation scared you a little, you have at least three ways to reduce your premiums. Our advice is to first check if your fears are real, see the average insurance premiums in Dubai, and understand why insurance premiums in Dubai are going up. If your personal insurance premium is high due to a pre-existing condition, then you can try to lower it by introducing a combination of the below solutions.
Lower your benefits 
The first thing that comes to mind when talking about lowering health insurance premiums is to lower your plan benefits. This may, however, be a bit tricky in Dubai, as per the Essential Benefits Plan requirements of a minimum AED 150,00 coverage per year with already imposed copays and deductibles. But, in the case you have previously obtained a plan with higher coverage levels, you can bring them down to the minimum levels of EBP if you want to save on health insurance premiums.
Coinsurance
Coinsurance is a term used to describe cost-sharing for medical services rendered between the insurance provider and the insured. Coinsurance is a predetermined percentage that a patient pays for medical services. In Dubai's approved Essential Benefits Plan, many medical outpatient services are subject to a coinsurance at a maximum level of 20%.  
For example, if your coinsurance is 20% for an outpatient treatment related to high blood pressure, and a single GP visit with some medicine usually costs AED 100, then you'll have to pay AED 20 out of pocket for that treatment. Coinsurance can significantly lower your health insurance premiums, and you can even choose to coinsure if you have a comprehensive health insurance plan. 
Deductibles
A deductible is another way for you to reduce health insurance premiums in Dubai. A deductible means that, before you can use benefits from your medical plan, you must pay a certain amount of money yourself for health services. A common cap for the outpatient deductibles in Dubai is to pay upfront AED 50 or 100, which is up to 20% of the total costs of the visit.
Using deductibles can also significantly lower health insurance premiums for those who can afford to pay the capped amount of the total doctor's visit, or for those who don't think will need to use outpatients services that often. 
Is reducing your premium really saving you money?
It's a tricky question, as, if you don't have many claims and would have to pay for only a couple of visits a year, the overall savings on individual health insurance premiums in Dubai can be significant. However, if your condition requires from you regular doctor's appointments, ongoing medicine intake, and possibly a future surgery or other treatment, you might lose out by not having comprehensive coverage. To know what the best solution for you is, you have to know the cost of healthcare in Dubai, so the insurance advisors from Pacific Prime Dubai can help you estimate your healthcare costs.
Ask Dubai health insurance experts for advice
We understand that this might sound complicated at first, but the good news is that there is a service that can help you simplify the whole process for free. Pacific Prime Dubai is a health insurance brokerage with over 19 years of experience globally, and has helped multiple clients and companies in Dubai choose the right health insurance coverage.
Having such robust experience and excellent partnerships with the top insurers on the market, our insurance advisers can compare plans for you and advise on the best solution for your specific needs.
Contact us today for a non-binding chat and a free quote today!
Elwira Skrybus is a content writer at Pacific Prime. In her everyday work, she is utilizing her previous social media and branding experience to create informative articles, guides, and reports to help our readers simplify the sometimes-puzzling world of international health insurance.

When she isn't writing, you are most likely to find Elwira in search of the perfect plant-based burger or enjoying Hong Kong's great outdoors either at the beach or from the boat - the closer to the sea, the better!