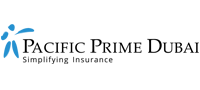 Dubai's mandatory health insurance scheme expected to cover mental health
Did you know? Mental health issues currently rank among the UAE's top 10 most prevalent health conditions, with depression, anxiety, and substance abuse making up a large proportion of mental health cases. This trend is also reflected globally, where it has been estimated that over 450 million people will suffer from some form of mental health or behavioral problem in their lifetime. In Dubai, around 1.3 million people are believed to be in need of mental health support.
Despite its pervasiveness, however, widespread stigma towards those battling with mental health issues still remains. To tackle the problem, part of the UAE's new public health strategy will involve boosting mandatory health insurance to include mental health cover.
In this Pacific Prime Dubai article, we will be discussing the latest developments of Dubai's mandatory health insurance scheme as it pertains to mental health cover.
The mental health situation in the UAE: A brief snapshot
When comparing the country to the international average, mental health support appears to be lagging behind in the UAE. For example, the global average number of psychiatrists per 100,000 people is 6.4, but in Dubai it is 4.8 and in the UAE it is merely 0.5. The average number of psychiatric beds per 100,000 people in the UAE is also much lower vis-a-vis the international average; internationally, the average number of beds is 29, while in Dubai the average number of beds is 6. In the UAE as a whole, the number is only 3 beds per 100,000 people.
The UAE's new mental health strategy
Hope is on the horizon, however, as the UAE's new mental health strategy aims to boost mental health support in the country with nine new initiatives:
Legislation
Governance and regulation
Promotion and awareness
Prevention
Early intervention
Innovative service delivery
Workforce development in recruitment and retention
Facilities
Patient empowerment
Additionally, mental health has become a priority in the Dubai Health Strategy, where the program aims to follow these key guiding principles:
Respect for human rights
Respect for the needs of service users and their families
Prevention and early intervention
Recognition of the spectrum of mental health illnesses
Recognition of the need for equitable service delivery
Mental health services in Dubai
2016 health data showed that there were 1.53 million visits to facilities specializing in mental health treatment in the Emirate, with the figure rising by 8 percent year-on-year ever since. Only two clinics are government run, while 46 mental health facilities belong to the private health sector.
Certain mental health problems have become increasingly prevalent in Dubai, chief among them being depression and anxiety. Speaking at a recent mental health forum, Dubai's leading doctors stated that self-care was the ideal solution to rising cases of mental health issues, followed by community care and better primary care services.
As an important part of the public health strategy, the DHC (Dubai Health Care Corporation) has announced that they will be looking to ensure equitable access to mental health services by working on adding mental health cover to Dubai's mandatory health insurance scheme.
Dubai's mandatory health insurance scheme to cover mental health
According to recent news headlines, the DHC has announced that they will review Dubai's mandatory health insurance scheme to cover mental health treatment and rehabilitation, as well as debilitate mental and physical neurological conditions. In particular, the DHC hopes to give all residents in the UAE better access to psychological counselling services in combination with other interventions available to them.
As of the time of writing, however, it still remains unclear which parties will shoulder the additional expenses that will accompany this new mandatory health insurance coverage benefit. It is expected that premiums will likely rise in proportion to the increased coverage benefits.
What type of private health insurance should I get for mental health coverage?
At this moment in time, mental health cover is not yet mandatory in Dubai. Without the right private health insurance for mental condition treatment, psychological/psychiatric care can be very costly and significantly drain an individual's finances. For this reason, if you'd like comprehensive mental health cover, it is important to compare health insurance companies in Dubai before securing private health insurance so that you are happy the level of mental health benefits is sufficient and will give you the professional help you need, should you require it.
If you feel that you need to get private health insurance that includes mental health treatment benefits, get in touch with us, or use our insurance plan comparison tool, to discover Dubai health insurance plans that offer the most comprehensive psychological condition benefits.
Jessica Lindeman is a Content Strategist at Pacific Prime. She comes to work every day living and breathing the motto of "simplifying insurance", and injects her unbridled enthusiasm for health and insurance related topics into every article and piece of content she creates for Pacific Prime.

When she's not typing away on her keyboard, she's reading poetry, fueling her insatiable wanderlust, getting her coffee fix, and perpetually browsing animal Instagram accounts.