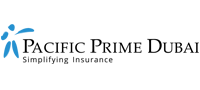 5 tips for finding the best private health insurance for women in Dubai
There are many health conditions that affect both men and women, but some health issues affect women differently and more commonly. There are also a number of health-related issues or occurrences that women bear exclusively, such as pregnancy, menopause, and cervical cancer. Mental health conditions, such as depression and anxiety, also occur more frequently in women. If you're looking for the best private health insurance for women, these unique health concerns need to be taken into account.
1. Check that the plan covers health check-ups
While every woman's health check-ups needs will differ, there are several tests that all women should undergo regularly regardless of her age. These include:
Breast self-exams
Bi-annual dental checks
Yearly blood pressure measurement
Gynecological exams and Pap smears
ESR, blood glucose, morphology, and urinalysis
Preventative health check-ups can be covered by your private health insurance under the wellness portion of your plan. Most Dubai international health insurance plans cover specific preventative check-ups such as yearly physicals, including gynecological exams for women.
The thing to bear in mind here, however, is that Dubai international health insurance plans from different insurers can differ significantly, so it is important to read the fine print or talk to a broker to ensure that the check-ups you need are covered.
2. Be aware of your health concerns
Of course, some women are more prone to developing certain health conditions. For example, certain women have a family history of heart disease, or have lifestyle risks such as smoking, an existing illness, or advanced age which make them more susceptible to developing specific conditions.
If you are new to the UAE, there are some women's health issues and trends you should know about. Here are the major health issues facing women in the UAE:
Heart disease: While people often associate the condition with men, heart disease is actually the leading cause of death in women across the world and in the UAE. If you have a family history of heart disease, regular health screenings are important, even if you haven't experienced any symptoms.
Cervical cancer: Cervical cancer is the fourth most common cancer in women. In 2018, there were about 570,000 new cases of cervical cancer reported worldwide. HPV, the Human Papilloma Virus, is a leading cause of cervical cancer. While the HPV vaccine is not mandatory in Dubai, women are advised to get vaccinated for protection against cervical cancer.
Reproductive health: Pregnant women in Dubai have excellent access to a wide variety of clinics offering prenatal, antenatal, and postnatal care, women should also be aware of prevalent reproductive health issues in the UAE. According to Gulf News, obesity and vitamin deficiency are two of the top triggers of women's reproductive problems in the region, affecting childbirth and leading to other complications (such as cardiovascular problems and cancer). Other top female reproductive health issues in the UAE include endometriosis, fibroids, and PCOS.
Osteoporosis: This is very common among women (affecting around 1 in every 4 women above 50 years of age), and is a condition in which the bones become brittle.
Mental health: Women in the UAE are more likely to suffer from the effects of chronic stress: sleep disorders, depression, and anxiety. Natural hormonal fluctuations can further aggravate or lead to depression or anxiety. For example, premenstrual syndrome occurs commonly in women, while those with premenstrual dysmorphic disorder experience similar, but more intense symptoms. No matter how intense the symptoms, the good news is healthcare providers can offer relief in the form of prescription medication or therapeutic treatment.
When searching for the best private health insurance for women, it is important that you are fully aware of your health concerns so that you can opt for a plan that includes the right benefit limits that can address your specific treatment needs.
3. It might be worth choosing a low deductible option
If you're at risk of developing any of the above-mentioned illnesses, you may want to consider a low deductible plan. While higher deductibles are a great way to reduce your health insurance premiums, lowering your deductibles means less out of pocket costs for treatments, which can be the best option if you foresee the potential need for frequent care in the future.
4. Are your Dubai maternity insurance benefits enough?
Giving birth in Dubai is expensive. For example, our Dubai Maternity Insurance 2018-2019 guide reveals that normal delivery can cost up to AED 14,000, and C-section delivery can cost up to AED 27,138. And that doesn't even take into account additional charges like antenatal tests and scans.
While Dubai maternity insurance coverage is part of the Emirate's mandatory health insurance offering, it is important to bear in mind that the minimum legally required annual claims limit in Dubai is only AED 150,000.
This amount is often too low for policyholders, meaning if you only secure a plan that covers the minimum, you will likely have to pay a considerable amount out of pocket for maternity care. Because of this, if you're planning to welcome a new addition in the future, Pacific Prime Dubai strongly recommends finding a more comprehensive Dubai maternity insurance solution.
5. Get impartial advice on finding the best private health insurance for women
While brushing up on your knowledge and reading insurance blog articles like this one is a great way to start, the most optimal way to find the best private health insurance for women in Dubai is to get in touch with a reputable broker like Pacific Prime Dubai.
Offering private health insurance options from all major insurers, we act as an intermediary and are therefore not beholden to any particular insurer. Our advice is completely impartial and, best of all, charge you the same rates as the insurers we partner with, but you'll be able to compare a vast range of health insurance options, and get additional help on your renewals and claims.
Contact us today, or get a Dubai medical insurance quote online here.
Jessica Lindeman is a Content Strategist at Pacific Prime. She comes to work every day living and breathing the motto of "simplifying insurance", and injects her unbridled enthusiasm for health and insurance related topics into every article and piece of content she creates for Pacific Prime.

When she's not typing away on her keyboard, she's reading poetry, fueling her insatiable wanderlust, getting her coffee fix, and perpetually browsing animal Instagram accounts.