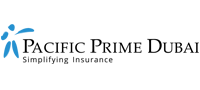 What you need to know about asthma in the UAE
According to Gulf News, one in six UAE residents suffers from asthma – a condition that causes the airways to swell and narrow. Sadly, the number continues to grow every year due to factors such as sand storms and humidity.
The rise of allergies in the UAE also contributes to the higher number of asthma sufferers in the country. Allergies with cold or flu symptoms are often misdiagnosed, which means that the number of people affected by asthma in the country is likely to continue to increase. Since common symptoms of asthma include wheezing, coughing and shortness of breath, it's easy to see why.
Dr. Saicharan Bodi, a specialist in respiratory medicine at Burjeel Hospital in Abu Dhabi, said that individuals who do not receive proper treatment for nasal allergies in the early stages are more likely to develop asthma later on. Unfortunately, it is common for individuals to mistake the symptoms of asthma for a flu or cold, which leads to mistreatment. Instead of receiving proper treatment, people often purchase over-the-counter medication at the pharmacy and fail to address the real issue until it worsens.
With the increase of asthma cases in the UAE, it is important for anyone visiting or living in the country to have a better understanding of the disease. In this article by Pacific Prime Dubai, we will have a look at the causes, treatment options, and cost.
Causes
While the underlying causes of asthma are not yet fully understood, there are risk factors for developing the condition. Risk factors for asthma include genetic predisposition and environmental exposure. Asthma can affect any person at any age, and attacks tend to occur after exposure to triggers like humidity and viral infection. In the UAE, commonly identified agents that contribute to asthma include both indoor and outdoor environmental causes.
To make matters worse, asthma patients in the UAE tend to suffer more in the summer due to various factors, such as an increase of allergens, high humidity, and sand storms. AC ducts that are not maintained properly can also affect sufferers. Other causes commonly found in busy urban areas include cigarette or shisha smoke and vehicle emissions.
Treatments
Asthma can be controlled and treated with medicines including short and long-term control medication. Short-term medicines, which are also known as "rescue" or "quick-relief" medicines, relieve symptoms when they attack. Long-term medicines help reduce inflammation of the airways and prevent symptoms. For individuals with persistent symptoms, long-term medicines must be taken on a daily basis to control the condition.
Aside from medicines, preventative measures can be taken to control asthma. It is important for people with asthma to avoid triggers. Since triggers vary between individuals, it is advisable to seek medical support to determine what should be avoided.
According to experts, asthma UAE sufferers should:
Stay away from allergens like sand storms
Wear face masks in areas that are shady
Properly clean AC ducts before summer starts
Avoid smoking and shisha inhalation
Stay away from strong scents like perfumes
Refrain from petting animals
Remove carpets or floor covering if possible
Carry medicines on their person when traveling
Cost
Asthma is an expensive disease. The types and amounts of drugs needed can easily add up, along with trips to the doctor or hospital. What's more, taking time off from work can also contribute to the cost of the condition.
Individuals without insurance tend to suffer the most. With the continuous increase of costs, many people attempt to ration or stretch their medication to reduce spending. As a result, they often stop taking their medicine on a daily basis or use it only during an emergency. It is also common for uninsured asthma patients to skip doctor's visits.
While saving money can certainly be a good thing, that isn't the case when it comes to asthma treatment. Medications are a crucial part of treatment for individuals with moderate to severe asthma. Many people don't realize that asthma conditions can actually worsen when a person only treats flare-ups.
Secure health insurance with Pacific Prime Dubai
Aside from being bad for your health, waiting for conditions to intensify can actually result in higher long-term costs. By selecting the best private health insurance in Dubai, you can have peace of mind knowing that the costs of your medications and hospital visits are covered. At Pacific Prime, we understand how daunting it can be to choose the right insurance plan. That's why we compare private health insurance in the UAE to help our clients make the right choice. What's more, we are happy to help you find the right international health insurance plan and more.
Our expert consultants at Pacific Prime Dubai are ready to answer your questions, offer medical insurance plan comparisons and provide you with a free quote.
Latest posts by Jantra Jacobs
(see all)