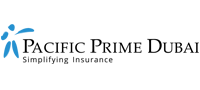 Top 5 ways to cope with workplace stress in the UAE
Workplace stress has become a common theme across many companies from all industries, leading directly to a number of mental health issues – to the point that these issues are at a chronic level for the majority of the workforce. Quoting from a health specialist, '80 percent of people in the UAE are stressed'. Many therefore argue that UAE businesses have not been committing enough to mitigate work-stress.
In 2018, a wave of UAE businesses began increasing investments in corporate wellness programs to tackle this epidemic. Promising to promote a healthy lifestyle among employees and a positive experience at work, many companies took pride in supporting their workers by providing wellness programs such as nutrition for healthy eating, exercise, quit-smoking schemes, and diabetes or asthma courses to manage health-related problems.
In this Pacific Prime Dubai article, we will be discussing the latest drivers of workforce stress resulting in current mental health issues and recommend the top 5 ways to counter them.

What's the latest?
The latest in April 2019 which marks 'Stress Awareness Month', saw results contrary to what was to be expected.
Results from the 'Cigna 360 Well-Being Survey – Well and Beyond 2019' show that workplace stress is ever-present and on the rise, increasing from 35 to 45 percent since their results in 2018. What can be noted was that the programs initiated by companies were addressing only physical issues. What was believed to be making reductions to stress levels was in fact not working to address the real problem: mental health issues due to stress.
Fortunately, the Dubai Health Care Corporation (DHC) foresaw this result back in 2018 and had already announced that they are looking to revise the state's mandatory health insurance scheme to include mental health treatment for neurological and psychological issues. These preparations will allow the state to cope with the increased number of affected workers and allow them to access specialist help, citizens and expats alike.
Causes of stress
Stigma
Psychological issues as a result of stress have a certain degree of stigma associated with them. Many employees – especially expat individuals – prohibit themselves from talking or mentioning 'mental health' concerns because it can be viewed as a weakness that they are indeed struggling. People are not often open or feel comfortable discussing such issues with their counterparts, especially in a high pressured environment. For fear, they may lose their job, and as a result, deepening the already high stress levels and exacerbating the mental health of individuals affected.
Working longer hours
The latest research by 'Maxis Global Benefits Network' confirmed that 79 per cent of office-based employees in the UAE work on average 24 hours on top of their contracted hours per month as they have a company culture where employees feel they have to be seen at their desk and therefore working longer hours. In addition, when on annual leave 75 percent of employees in the UAE were contacted which then adds to their total work hours.
Money
Financial stability will always be a reason for stress and in the UAE this has been true since the financial collapse of 2008, which affected the economy of the UAE. UAE citizens are now more careful in managing their finances and also ensuring that income from work can match expenses.
Career advancement
Knowing that there is a clear path in career progression is important for those who are ambitious and wish to develop. A lack of opportunities, coupled with a poor working environment and absent incentives, can cause stress within the working environment.
5 ways to reduce workplace stress
Exercise
According to medical professionals, exercise is one of the best ways to relax. As the body goes through vigorous movement, special chemicals in the brain get released known as endorphins that act as natural pain killers and so promote pleasure. It is recommended that people exercise for at least 30 minutes, 3-5 times per week.
Meditation
This is more of a breathing approach where you focus the mind on breathing and acknowledging your present self. Deep breathing in a sitting or laying down position will reduce stress significantly.
Balanced Diet
This is important for maintaining good health by giving the body the nutrients it needs to function properly. It is strongly advised that you drink water regularly to replenish water loss – especially in the heat – and avoid excess salt and sugar for optimal body fluid homeostasis.
Less is more
When you are stuck with many things to do, it is advisable to make a plan and prioritize. Reducing the workload and giving sufficient time to complete tasks will reduce stress and also promote self-achievement, as the goals are easier to achieve. In addition, finishing tasks on time will ensure that you are able to leave on time and not worry about management penalising incomplete work.
Be vocal
Approach managers if not Human Resources within your company to discuss privately your concerns and stress. Identify root problems. Financial matters can be shared which may allow employers to better understand a worker's position. Request for support to prevent mental health issues from arising. Customize plans for wellness to take into account mental stress and ways to relieve them.
Considering private health insurance for mental health coverage in Dubai?
For your consideration, the cost of treatment here is high owing to the specialist level of care (Dh700 per hour on average) and limited facilities. Up until 2019, there was confirmed to be on average 3 psychiatric beds per 100,000 people. This is set to increase as confirmed by the Mental Health Strategy.

If you feel that you need to get private health insurance that includes mental health treatment benefits, get in touch with us, or use our insurance plan comparison tool, to discover Dubai health insurance plans that offer the most comprehensive psychological condition benefits.