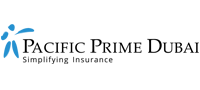 Is your company prepared for the future mobile employee?
Did you know that many employees are thinking ahead and reviewing the future of workforce mobility? According to the global Graebel and Wakefield Research survey, employees that were surveyed are:
Willing to take up work relocation assignments, as well as work from home (WFH), and
Making sure their family's needs are met when relocating for a job assignment.
Based on these findings alone, it's clear that employees know full well what their options are and the potential to work beyond the confines of the office, place of work, or border. They also feel that employers can do much more to make their employment worthwhile. So what is global mobility and are companies actually prepared for the future mobile employee? Find out the answers in this Pacific Prime Dubai article, as we look at the above findings in more detail and assess the future of remote working for your workforce.
What is global mobility?
Global mobility in the world of work refers to the ability of a workforce to seamlessly move from one country or location to another and succeed, both in business and personal lives. Today, employee mobility is at a turning point as physical mobility remains resilient and the demand has increased beyond expectation. Workforces want to move forward and embrace flexibility, which has been a positive employee experience.
As an employer, figuring out what's best for your employees requires a number of actions and considerations. One of which is the resources needed to support your employers and ensure proper steps are in place to promote effective work and return on investment (ROI). This could begin with investing in digitization and technological tools that benefit employees that are WFH.
Employees are willing to take up work relocation assignments and WFH
Surprisingly, the COVID-19 pandemic has not deterred employees from wanting to relocate for work. According to the survey, 80% of workers were found to show interest in relocating, and just under a third (31%) stated that they would relocate internationally. However, results were higher for those when assessing post-pandemic relocations, with 84% stating they would relocate when COVID-19 has settled, and 46% stating they would relocate internationally.
This goes to show that the COVID-19 pandemic, despite being a significant burden to businesses and industries across the globe, has had little effect on employees that are willing to relocate. You may be asking yourself why, and the underlying presumption is that employees understand that WFH policies mean they can be anywhere and still produce the expected results. So relocating will be high on the agenda for employees looking to excel in their careers, but also have rewarding personal lives – something that employers should bear in mind.
The WFH trend in 2021
The verdict is clear – WFH trends are here to stay. Most employees in 2021 have welcomed the WFH policies that have been adopted since the start of the pandemic. Although employers found it difficult and costly to get going, employees have fully embraced the working arrangement.
In fact, a new study suggests 20% of full workdays will be completed from home in the future – compared to just 5% before the pandemic. The NBER's survey of more than 30,000 people in the US is indicative of what the future holds for WFH practices and policies.
Here are 3 reasons why the shift to WFH will be a long-lasting trend from 2021:
1. Better-than-expected WFH experiences for employees
The pre-pandemic pessimism and previous resistance to WFH have been swept away as employees adapted quickly to the shift and embraced the safety of working from home. Respondents in the NBER's survey reported better-than-expected WFH experiences (21.9%) and higher productivity (20.6%). This was compared to 13.9% who mentioned that the overall experience was worse.
2. The diminished stigma associated with WHF
Previously, there was pre-pandemic pessimism and resistance to WFH – especially from employers. After all, working from home has never been attempted at such a global scale before. But as time has proved, WFH has been an incredibly important measure to keep people safe and prevent a surge in COVID-19 cases in countries around the world. Many lives have been saved in the process.
3. COVID-19 driven surge in technological innovations to support employees when WFH
With employees managing their assignments effectively at home, there's a demand to improve technology and innovate to support employees into the future. New services, quicker download speeds, advanced cyber security software, supportive regulations for online services, virtual consultations, and more will help boost the experience at home for employees in 2021 and beyond.
Will work from home continue post-Covid?
It's fair to say that WFH will be an option for many people as employers look to expand the options available to keep employees safe and ensure that business can continue. However, as the world begins to stem the spread of COVID-19 with effective vaccination programs, there may be a push to invite employees back to the offices and place of work.
Further reading: 
This may feel like a step back for many employees having proven that the WFH policy has worked effectively across different levels and industries. Instead, employers could look into a hybrid arrangement or model that could satisfy both employees and the businesses themselves.
Interested in the future of hybrid working? Here is an article for further reading: Is hybrid working the future of the workplace?
Baby Boomers are leading the charge
When four generations – Baby Boomers, Gen X, Gen Z, and Millennials were surveyed by Graebel and Wakefield Research, it was the Baby Boomers (40%) that were most likely to relocate internationally during the pandemic, followed by Gen X (30%), Gen Z (27%), and Millenials (26%). This is particularly interesting since travelers would normally be associated with younger generations who are tech-savvy and have the energy to explore and settle in new locations.
One possibility could be that younger parents are more cautious about relocating their families due to the risks posed by the COVID-19 pandemic. Also, being away from family and friends who can provide support is considered one of the main reasons for staying put.
Most millennial parents are willing to stay put
According to the Graebel and Wakefield Research survey, only 21% of millennial parents are willing to relocate internationally as they have young families to consider and may be concerned about the ongoing pandemic.
What can you and your business do to prepare?
As an employer looking for the best solutions for your employees, you are encouraged to review your current employee benefits offerings and look to see what options are best for young millennials and those looking to relocate. As the ongoing COVID-19 pandemic remains ever-present, there will be a relentless need to continue offering flexibility in the workforce.
Those that are keen to relocate should be allowed to do so. According to the Graebel and Wakefield Research survey, of the 31% who stated they would relocate internationally, more than 2 in 5 (45%) would be willing to do so for more than 3 years. Although the distance may seem somewhat apprehensive to many HR and business leaders, allowing the workforce to stretch beyond the confines of the office and explore beyond borders can be an attractive benefit to offer.
Further reading:
A look at the UAE's remote work trends in 2021 and beyond
Are you planning to or already have employees working remotely in Dubai? If so, the future of remote working practices in Dubai will be an interesting topic to follow. One of the biggest advantages of working remotely in Dubai is that the city does not levy income taxes on individuals, provided you are on a remote working visa. According to Arabian Business, the new remote work visa will enable employees worldwide to live and work in the UAE for one year. Additionally, it provides the opportunity for expat entrepreneurs and talent to innovate in the UAE's safe and attractive business environment while offering access to all the necessary services and amenities.
Employees are focused on having their family's needs met when relocating
For many employees with young families that are offered the opportunity to relocate due to filling in specialist roles in the relevant location, employees will argue for extensive support from employers in the form of family assistance.
According to the survey, 62% of parents believe family assistance is a must-have for international relocations, which is appropriate as members of the family may be very young. Additionally, 43% would like assistance in finding a place to live, and around the same number (42%) would like monthly household expenses paid for. This goes to show the enormous planning and sheer amount of resources needed to ensure that employees and their families are well supported when arranging international relocations.
Note to employers in the UAE: A company or group health insurance plan in Dubai is a must on any employee benefits package, as healthcare treatment can be the costliest, ongoing expense for employees. However, since employers may offer employees the opportunity to work abroad, it may be wise to supplement with an international health insurance plan.
Further reading:
What do employees want when going abroad for international job assignments?
When discussing future job assignments abroad, it's important to note that intangible incentives also attract employees. According to the survey, while most employees are primarily motivated by job gains (81%), workers are also driven by having a better lifestyle for their family (49%), experiencing a different culture (45%), and going to a safer location in terms of COVID-related risks (40%).
These alone can help employers design a bespoke package based on the interest and needs of the employees and their families. By personalizing packages for employees, employers will be in a better position to instill trust and promote cooperation, while retaining the talent needed to sustain business and prove ROI.
Looking to move abroad? See our dedicated page for the complete guide to moving abroad as an expat.
Final thoughts on the future of mobile workforces
Global mobility will accelerate during and after the COVID-19 pandemic. Most employees and employers have come to realize that the pandemic will become part of their daily lives and business operation.
By planning and taking into account the different parameters like safety, work yield, bottom line, and satisfaction of the workforce, can employers create opportunities and channels to follow into the future. Wondering where to start? Begin with an effective employee benefits plan.
Get help designing an effective employee benefits plan
A well-designed employee benefits plan or solution can help you achieve your overall goals for the business – whether it's to lower turnover rate, reduce burnout, increase morale, or bolster the needs and assistance needed for employees moving abroad. With the help of our experts, you'll be able to search for the best health insurance plans for employees and create bespoke employee benefits solutions that can benefit your ROI and fulfill the needs of the future mobile workforce.
Contact us today for free and impartial advice, and get started building an effective employee benefits plan today!