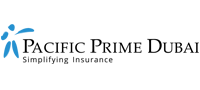 UAE employees expect more comprehensive employee benefits after COVID-19
The ongoing pandemic has led to significant changes in the way we live, work, and play. When it comes to business, employers have been called on to prioritize comprehensive employee benefits during COVID-19. The latest research from insurance provider Aetna International shows that organizations in the UAE will make stronger health benefits a top priority in 2021. In this Pacific Prime Dubai article, we take a closer look at what COVID-19-related employee benefits workers in the UAE are after.
What UAE workers want out of employee benefits during COVID-19
According to Aetna's recent study, 65% of UAE employers are eagerly waiting to return to the office for its social aspect. However, since the pandemic has continued, the expectations of UAE employees has shifted in terms of employer-provided health benefits.
Two-thirds of workers in the UAE believe that employers should invest more in healthcare plans. In addition to this, 76% demand more comprehensive coverage taking the pandemic into account. Mental health benefits stand out as one of the top priorities, with over 70% of workers saying they should receive comprehensive coverage as part of their group health insurance plans. On the other hand, 64% believe the same when it comes to physical health.
In line with what many employees are feeling, two-thirds of HR professionals based in the UAE also find that there are higher expectations of employers to be more responsible for their employees' health. Similarly, caring for their employees' health should no longer be limited to an office setting, which means their health should be supported outside of the workplace as well. 71% said the COVID-19 pandemic has increased employee expectations when it comes to the health and wellness benefits provided by employers.
Mental health benefits stand out
Aetna studied more than 1,200 businesses in the UAE and their employees during a time of unique changes in working conditions and operational models required to keep up with the COVID-19 crisis. Over 80% of UAE employees stress the importance of physical and mental health during these trying times. As the pandemic called for work-from-home policies, employees who had never worked remotely before were faced with the stress and issues that arise from isolation. Similarly, frontline workers must deal with an array of stressful factors, ranging from personal safety to long work hours.
While the availability of COVID-19 vaccines in the UAE has brought about some optimism, the reality is that there is still a long way to go. The study shows that the effects of the crisis will linger, especially when it comes to mental health. Therefore, it is essential for employers to begin addressing these issues as soon as possible.
The UAE Government has been a pioneer in health and wellness for both locals and expats alike – issuing orders like mandatory health insurance. However, the COVID-19 pandemic has emphasized the need for employers to do all that they can to offer comprehensive coverage.
The future of employee benefits and insurance
Fortunately for employees, businesses in the UAE plan on improving their employee health benefits to keep up with new expectations. This is especially evident when it comes to mental health benefits. The research revealed that even though less than 30% of UAE organizations offer mental health counselling services (both online and in-person) at present, almost two-thirds are looking into offering such services to their employees. Likewise, while just 31% offer access to mindfulness apps, an additional 45% are exploring the possibility.
As for the future of employee benefits and insurance, employers must realize that the pandemic made employees realize their individual needs and must design their benefits plan accordingly. Organizations across the UAE can work with their insurance provider or broker to look for ways they can improve their employee benefits package, especially when it comes to mental health, wellbeing apps, and telehealth.
Not only will implementing these services, in accordance with employees' concerns, help the country build a world-class healthcare system but it can also play a huge role in helping UAE companies attract and retain the right talent. As a result, employees will be more productive, engaged, and motivated to play their part in the company's success.
With 34% of the workers surveyed saying that employers would have to enhance their health benefits in order to attract candidates and another 24% saying that the benefits would be the difference between whether they stay with the company or move to another one, the need for a comprehensive employee benefits plan is more important than ever.
Improve your employee benefits in 2021 with Pacific Prime
The sky is the limit when it comes to the range of employee benefits that you can offer your employees. However, you must think about what your employees actually need and what your company can afford. The good news is that Pacific Prime Dubai can do it all for you, ensuring you have an employee benefits package that works for everyone.
As a leading insurance broker and employee benefits specialist, Pacific Prime can help you come up with a comprehensive employee benefit solution, secure insurance for business, and so much more. Contact us for impartial advice or a free plan comparison and quote today!