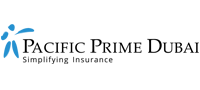 5 easy tips for managing international employees during the coronavirus pandemic
Implementing remote work practices is crucial during the coronavirus outbreak. But how do businesses in the UAE maintain the same level of employee engagement and productivity while they're working in their own homes? 
In this article by Pacific Prime Dubai, we'll take you through 5 easy tips for managing international employees during the coronavirus pandemic that you can start implementing today. 
1. Stay connected – maintain ongoing communication throughout the day 
With international employees working remotely, communication becomes more important than ever. Much like in an office setting, as the manager, you'll need to establish an online working culture.
Here are three simple steps to effectively managing online communication with international employees:
Make it clear from the start that you are always available for contact during working hours.
Create chat groups for different work purposes online so that messages do not get cluttered.
Send out communication guidelines to employees, encouraging freedom of communication while also maintaining a clear structure in the business.
By maintaining ongoing communication throughout the day, you will be able to effectively manage workflows, create clear deadlines, and improve engagement among employees who are working remotely. 
2. Make your expectations clear – and realistic
Working from home can be new to many of your existing employees. While some may find it natural and comfortable to work from home, other international employees may have motivational struggles when working in their own living room for the first time. 
Setting the correct expectations with your employees is the key to successfully managing your team during this crisis. Make sure you overtly communicate what your workload expectations are to your employees. 
As a manager, it's also important that you demonstrate an understanding that certain tasks may be harder to perform at home than others. You can do this by slightly lowering your workload expectations in the first week of remote working to account for any technical issues that may arise. 
From then on, explain to your employees that once everything is set up, they are expected to perform as efficiently as if they were in the office.
To help your employees execute their functions effectively and meet your expectations, you'll need to first establish clear workflow structures online.  
3. Create workflow structures online – efficiency is key
When managing international employees during the coronavirus pandemic, your lack of physical presence may negatively impact the level of productivity as well as decelerate your office workflow. 
This is why online workflow structures are so important when remotely managing your team.
Case in point
Mathew Wright runs an architecture firm in Dubai and has recently closed down his office completely due to the COVID-19 outbreak, requiring all his employees to work from home. 
To replace physical workstations which his office has set up, Mathew did the following to make sure that there are no hiccups in this firm's workflow:
He created Google Sheet documents to include all ongoing tasks, their status, and responsible employees.
His employees then use the document to update each task, as well as pass on their responsibilities to others, much like in his physical office. 
He then creates an online record of all completed tasks to make sure that they are being delivered to clients in a timely manner. 
When managing international employees remotely, learning how to create and manage these online workflow structures becomes an absolutely necessary skillset. 
By implementing online workflow structures like Mathew, you can guarantee that daily tasks and monthly projects are being completed on time. 
4. Exercise patience – fight the urge to micromanage
When managing international employees remotely, managers are dealing with a lack of information. We are unable to instantly see or ask what our employees are doing at any moment.
Even if our management style is already laissez-faire, we might suddenly feel the urge to constantly ask employees what they are doing and give them specific instructions on an hourly basis when they start working remotely. 
While this is normal, it's also potentially destructive to employee retention and engagement. By micromanaging employees and constantly asking them what they are currently doing, employees who are working from home may feel too straight-jacketed. 
This can take a toll on employee engagement over time, as well as damage your company's employee retention rate – something you'd rather not happen during a time of crisis.
For this reason, managers need to exercise patience with their employees when assigning work remotely, allowing them to complete their tasks at their own pace (within a working deadline). 
This will allow employees who are coping well with remote working to excel and give extra room for those who are still adjusting. 
5. Prioritize feedback – be as constructive as possible 
Consistent support and feedback is the last key to maintaining productivity and engagement among employees while they work remotely. The coronavirus outbreak can take a mental toll on employees who are practicing social distancing.
To help employees cope, you can also share online resources that provide tips on how to remain mentally healthy during the coronavirus outbreak. As mentioned, some employees may be struggling to adjust to a remote working lifestyle. Pointing your employees to effective ways to productively work from home can also be a good way to demonstrate consistent support. 
Showing consistent support can go a long way to help employees feel like they are not working alone every single day of the week. 
On the other hand, giving feedback consistently can also further improve the quality of work that your employees produce. Emphasizing positive feedback before being critical of your employees' performance can help keep morale high. 
Contact Pacific Prime for help
Pacific Prime is a global health insurance and employee benefits broker in Dubai. We've worked with multinational corporations on employee benefits plans all over the world and are happy to provide you with relevant advice on how you can support your employees during this time of crisis.

To learn more about global medical insurance plans for businesses in Dubai, contact our team of experts today.