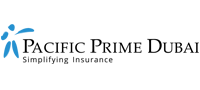 How to apply to work remotely in Dubai
Dubai has got all the hallmarks in order to be a remote employee's paradise – it's a well-connected city with a strong digital infrastructure and it's home to a thriving expat community, not to mention its position as one of the safest places to live and its plethora of world-class entertainment options.
If you're hoping to move to and work remotely in the city, you're in luck as there's a new remote working visa specifically designed for remote employees. In this Pacific Prime Dubai article, we'll go through the details of the visa, as well as outline the eligibility criteria and the application process!
Working remotely in Dubai
Many employees are working remotely due to the COVID-19 pandemic, which has triggered one of the largest remote working shifts in history. As per our Global Employee Benefits Trends Report 2020, remote working is also going to be increasingly desired as an employee benefit. Owing to this trend, Dubai has introduced a new remote working visa.
About Dubai's new remote working visa:
The remote working visa (also known as the virtual working program) in Dubai costs USD $287 to apply, along with the costs of UAE health insurance and processing fees. In return, visa holders will receive the right to work remotely in Dubai for 1 year and get access to all required services such as telecoms, utilities, and schooling options for children.
One of the biggest advantages of securing a remote working visa and working remotely in Dubai is that the city does not levy income taxes on individuals. With that said, please note that you may still be required to pay taxes in your home country or other jurisdictions, so it's best to double-check with your employer and/or local tax authority.
Applying for Dubai's new remote working visa:
Now to the most important question: who can apply for Dubai's new and lucrative remote working visa? The program is open to applicants from all nationalities. But, those who already have a valid residency in the UAE (or a pending application for residency) are excluded. The eligibility criteria is as follows:
Passport with a minimum of 6 months validity
Health insurance with UAE coverage validity
If you're employed by a company:
Proof of employment from a current employer with a one-year contract validity, a minimum salary of USD $5,000 per month, and 3 preceding months' bank statements.
If you're a company owner:
Proof of ownership of the company for one year or more, a minimum average income of USD $5,000 per month, and 3 preceding months' bank statements.
Once you have determined your eligibility to apply for the remote working visa in Dubai, you can send a query to VisitDubai. You then will receive further details and instructions from them on how to proceed with your application.
Looking for a UAE health insurance plan? Get in touch with Pacific Prime Dubai
As per the aforementioned information, health insurance with UAE coverage validity is mandatory if you'd like to apply for the new remote working visa in Dubai. To get the best plan that adheres to the visa requirements, as well as your needs and budgets, you're strongly urged to consult a health insurance broker like Pacific Prime Dubai.
We're on top of the latest UAE government requirements, constantly publishing news and updates on our blog page, such as new retirement visas, changes to family visa rules, and more! What's more, we've also recently published our State of Health Insurance Report 2019-2020, which focuses on the health insurance landscape in the UAE and beyond!
Whether you're looking for international health insurance in the UAE, or any other health insurance plan, we can help you compare health insurance and select the best policy. In addition to this, we also provide value-added services free of charge, such as hospital information, administration assistance, insurer liaison, claims support, and more!
Get in touch with us today!
Latest posts by Suphanida Thakral
(see all)