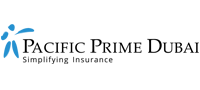 Is hybrid working the future of the workplace?
The message is loud and clear from the UAE: employees want hybrid working arrangements to continue post-COVID-19. Research from the country shows that 80% of employees want to be able to choose whether to work remotely or from the office, whilst 97% of business leaders believe organizations will adapt to meet employees' requests. As such, it's vital to explore the future of hybrid work, including its benefits and drawbacks. Today's Pacific Prime Dubai article will touch upon this and provide tips on how to shift to a hybrid work model, should you decide to do so!
Defining hybrid working: What it is and how it works
Put simply, hybrid working is a mix of working remotely and working from the office. There is no one fixed approach to hybrid working, as it can encompass many possible systems. Some organizations may allocate certain days for remote working and certain days for working in the office. Conversely, others like Kissflow's REMOTE+ model opt for three weeks of remote working, followed by one week of office-based work.
In general, what these hybrid working arrangements have in common is that they typically provide employees with more freedom regarding when and where they can work. It is seen by many as the best of both worlds – blending the structure and sociability of the office, with the independence and flexibility of remote working. That being said, there are both advocates for and against hybrid working.
Read more: Flexible working arrangements such as remote and hybrid working are all the rage, as we found in our inaugural Global Employee Benefits Trends Report 2020.
Benefits of hybrid working
Employees and organizations in favor of hybrid working arrangements tend to bring to attention some of the following benefits:
Employees can achieve a better work-life balance
Given that employees aren't bound by fixed working schedules and save time commuting, they can tend to their personal commitments and achieve a better work-life balance. This is especially crucial for employees with caring duties – typically female employees, as the COVID-19 pandemic has highlighted.
Happy employees tend to be motivated, productive, and loyal
Employees who feel happier tend to stay healthier due to the mind-body connection. Hence, they're more likely to be focused at work, and less likely to take sick leave. In other words, organizations will see a decline in absenteeism and presenteeism, which leads to better outcomes. Happier employees are also less likely to quit, thereby reducing turnover costs.
Fewer daily commutes lowers the organization's carbon footprint
As employees don't have to commute to the office everyday, this has a positive impact on the environment and lowers the organization's carbon footprint. Not only is it the more responsible thing to do, but it can also help you attract talented staff. This is because many of the Gen Z'ers are more attracted to companies that acknowledge their social responsibilities.
Organizations can save on operating costs by downsizing the office
Renting commercial space isn't cheap, especially if your office is in the heart of the city. By downsizing the office, organizations can save a significant amount of money, which will help their bottom line – something that is definitely a plus given the economic downturn as a result of the COVID-19 pandemic.
Drawbacks of hybrid working
Employees and organizations who aren't keen on hybrid working arrangements tend to bring to attention some of the following drawbacks:
Employees who prefer fixed routines may struggle to work optimally
Alternating between remote working and working from the office may sound ideal. That being said, employees who appreciate a fixed routine may not thrive with this working arrangement, which impacts the organization. This is because they may find it difficult to stay focused whilst switching between work settings – not to mention the awkwardness of carrying work equipment.
Highlights a number of disparities amongst employees
Some employees thrive with hybrid working, whilst others clearly struggle with it. However, this is more than just due to personalities, as it also highlights disparities amongst employees. For example, whether they have a home office, access to high speed internet, a nice view to look at whilst working, etc.
Risks creating in-group and out-group dynamics
Hybrid working could possibly create in-group and out-group dynamics in teams. Put simply, this could widen the divide between those who are working in the office and those who are working from home. Even so, it could also widen the gap between male and female employees, as the latter may be more inclined to work from home due to their home-based caring duties.
Communication problems are more likely with partially dispersed teams
While communication problems can occur at any time, this is more likely with teams that are dispersed. Moreover, relying solely on digital communication may also make conflict more likely, partly due to the fact that social inhibitions are muted when doing so. Finally, not communicating effectively can impair the team's shared identity, affecting trust, team spirit, and performance.
3 steps to shift to a hybrid work model
If you're thinking of shifting your organization to a hybrid work model, you should aim to facilitate the benefits and minimize the drawbacks of remote working via the following steps:
Step 1: Understand the needs of your organization and of your employees
The first step is to understand how your organization functions. Are there certain departments that are more equipped than others for hybrid working? How do your employees feel about hybrid working? If you've had to temporarily switch to this during the COVID-19 pandemic, ask employees for feedback, and evaluate the successes and room for improvements.
Based on this, you could brainstorm strategies for long-term hybrid working. You might decide to allocate certain days for in-person meetings and collaboration, which is used for brainstorming sessions, introducing projects, or team building. The rest may be for remote working, allowing employees to work on individual tasks on their own.
Step 2: Ensure business leaders are fully aware of the potential issues that could arise
Given the drawbacks of hybrid working, you've got to tread the matter with a lot of thought and consideration. Make sure that managers and business leaders are aware of the potential issues that could arise with hybrid working – for instance, the fact that workplace toxicity can very much happen in a virtual setting.
Here are some ways to go around the issues of hybrid working:
Equalization:
If possible, try to schedule all employees to be in the office on the same days and/or get roughly the same face-time with their line managers. Line managers should also follow the same hybrid working policy as employees.
Modularization:
Break up work into tasks that employees can complete on their own and make decisions swiftly, without needing their colleagues to be online at the same time. Encourage a mix of synchronous and asynchronous communication methods as this works best for hybrid teams.
Communication:
When having meetings with some employees in person and some attending remotely, set it up so that everyone is on their own device. This ensures that all attendants can be seen and heard, as well as ensures that employees don't miss out on important information.
Security:
Prioritize issues of cyber security as employees who work from home may rely on insecure networks. Offer cyber security training to help employees understand how to protect the organization's digital assets and guard against cyberthreats.
Pro tip: You can also look into cyber insurance solutions as one way to protect your organization from cyberthreats.
Step 3: Start with a pilot launch and evaluate its success, before introducing organization-wide changes
Finally, you can introduce a pilot launch of your chosen hybrid working model. You may choose to try out this working arrangement with certain teams or departments first, or any other way that works for your organization. Based on how the pilot launch goes, you can decide how best to (if at all) introduce organization-wide changes.
If you decide to bring out organization-wide changes and permanently shift to hybrid working, you could then begin to downsize the office. In fact, the office could also be redesigned and reorganized by replacing cubicles and other individual working areas with more collaborative meeting spaces.
Prioritize employee wellbeing by offering an employee benefits package via Pacific Prime Dubai
One of the benefits of hybrid working is that it prioritizes employee wellbeing, which has spillover benefits for the organization. But this is just one of many ways you can put employees' needs at the heart of your organization. If you don't already offer employee benefits, or if you'd like advice on your current offerings, you're more than welcome to consult global insurance brokerage and employee benefits specialist Pacific Prime Dubai.
We offer tailored employee benefits packages and company insurance solutions. This means we strive to understand your organization's unique needs, before helping you design and implement an appropriate solution. Our technological capabilities are also state-of-the-art, including but not limited to the Prime Care Portal (PCP), which enables you to simplify the entire plan administration process.
To learn more about what we can do for you, please arrange a consultation with a member of our corporate team.
Latest posts by Suphanida
(see all)