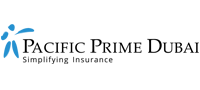 Dubai to tighten mandatory health insurance scheme
It has been six years' time since the UAE government decided to implement mandatory health insurance throughout the country. Currently, the number of people in Dubai covered by health insurance has increased from 1.8 million in 2013 to 4.7 million. In a recent report by UAE University, the universal health insurance for human development in Abu Dhabi and Dubai has been cited as a success by health authorities in the Northern Emirates, who have long called for similar measures to be introduced. And now the authorities are planning to further tighten the mandatory health insurance scheme. In this article by Pacific Prime Dubai, we will provide you with a lowdown on the scheme itself, and the new measures to be adopted.
The mandatory health insurance scheme
Introduced in 2013, the Dubai Health Authority (DHA) has stipulated that a level of health insurance that meets or exceeds minimum benefits must be provided to employees and their dependents by companies, while UAE nationals are covered under government insurance programs like Enaya and Sa'ada. From 2014 to 2016, the provision of health insurance coverage was rolled out in three phases:
Companies with over 1,000 employees, from 31 October 2014;
Companies with 100-999 employees, from 31 July 2015; and
Companies with less than 100 employees and employees who have sponsored dependent visas, from 30 June 2016.
The extent of coverage for employers is determined by the employee's salary, designation, etc, and the extent of coverage and type of policy/scheme would determine the cost of their medical services. Sponsors, whether an employer or a family member, are required as a bare minimum to purchase an essential basic policy (EBP) for the employee, which is available from one of 12 approved companies, and typically costs between Dh 550-750 per annum. It is at the discretion of the sponsor whether they purchase a costlier policy to provide more comprehensive benefits.
The Dubai Health Insurance Law stipulates that at least the following minimum coverage must be secured:
An annual limit of Dh150,000 per person on all claims per year
Pre-existing and chronic conditions – covered in full, subject to a six-month waiting period where the insured has not had any previous medical coverage of this form in the UAE
In-patient treatment – covered with a 20% excess up to a maximum of Dh500 per encounter and a maximum of Dh1,000 per year
Outpatient treatment – covered with a 20% excess
Cost of medicine – capped at Dh1,500 per person
Maternity services – eight outpatient visits, inpatient treatment covered up to Dh7,000 for normal delivery, and up to Dh10,000 for medically necessary C-section and other complications. All maternity services are covered with a 10% excess
Firms or sponsors who do not purchase or renew the health insurance of their employees will be fined Dh500 per person per month. There is also the potential for work visas being declined (or not renewed) as well as business licenses being revoked.
While employers in both Dubai and Abu Dhabi are legally required to secure medical coverage for their employees, the health insurance laws in the two states differ when it comes to medical coverage for the dependents of employees.
In Abu Dhabi, employers are legally obligated to provide medical coverage for their employees and their dependents, including a spouse and up to 3 children under the age of 18, and the employer is only required to pay 50% of the cost for dependents, with the remaining 50% payable by the sponsor/employee. If the employee has other dependents such as parents or a 4th child, they are legally obligated to bear the full cost themselves.
In Dubai, employers are legally obligated to provide medical coverage for their employees ONLY. While the law also states that all dependents (this includes spouse and children) and domestic workers (including maids, cooks, drivers) of the employee must also be covered by basic health insurance, employers are not legally required to offer medical coverage for the dependents of their employees, and the responsibility lies with the visa sponsor.
However, if the dependent of the employees is also employed but on a spouse's visa, the responsibility for the provision of coverage will lie with their employer.
How the UAE authorities are tightening the policy
Currently, official statistics show that 98% of Dubai visa holders are now insured, which means that there are still 2% uninsured visa holders. In light of this, the government plans to set up a new system that will automatically flag cases of non-compliance, and block visa renewals for those who are uninsured.
In some cases, residents are finding themselves caught out with medical bills they cannot afford, for example, when the coverage fails to meet requirements for serious illness coverage. The authorities replied that the cases referred to are predominantly non-Dubai visa holders, or are cases where patients have exhausted their medical insurance limits.
Stay tuned to Pacific Prime Dubai for more insurance information
An increasing number of governments around the world are playing a more active role in the provision of health insurance. Stay tuned to our weekly blog for more updated news, information, and insights on insurance-related subjects. With over 18 years of experience and nine offices across the world, Pacific Prime Dubai excels in matching clients with the plan that best meets their needs. As an established insurance advisory, our team of experts can compare insurance products in Dubai and the UAE from the customer's perspective. Contact us today for impartial advice, an obligation-free quote, and a plan comparison!