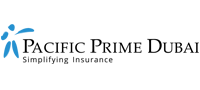 Ramadan 2022: Where to iftar in Dubai
This year, the Muslim holy month of Ramadan will begin on April 2 and end on May 1, during which local hotels and restaurants will offer various iftars – an evening meal that breaks the long day of fasting with family and friends. Whether you are fasting or not, iftar is a wonderful culinary experience to get to know the most sacred month in the Muslim culture. 
In today's Pacific Prime Dubai article, our editorial team will round up some of the best iftar options in town this Ramadan.
No permit needed to serve food during the day
Hotels and restaurants are now allowed to serve food during fasting hours without prior authorization, according to a circular issued by the Department of Economy and Tourism (DET).
Eateries can "operate business as usual", which means they can choose whether to place curtains, facades, or screens to cover dining areas. The requirements for a special permit to serve food during the day in Ramadan have been canceled last year.
Furthermore, iftar and suhoor dining services in the tents are now allowed but the restaurants need to apply for e-permits and follow COVID-19 protocols such as maintaining a social distance of at least one meter from each other and opening the tents two hours prior to the time of iftar to reduce crowding.
The top 8 iftars in Dubai for Ramadan 2022
Akira Back
Akira Back Dubai has launched a premium "sushi on the roll" takeaway menu for Ramadan, with a delectable array of healthy sushi sets starting from AED 799, featuring three set options for every taste and budget. 
Ab Chori-Zumi is a 58-piece cooked set with sushi options such as California rolls, Spider rolls, baked crab rolls, and shrimp tempura rolls. Ab Kurashikku is a 52-piece classic set with various sashimi and nigiri bites, as well as vibrant California rolls. Ab Zeitaku is a luxury set serving 46-piece sushi comprising caviar, baked crab rolls, and the freshest sashimi and nigiri.
W Dubai – The Palm. All orders must be made 24 hours in advance via WhatsApp: 058 971 6567. 
Café Beirut
Nestled in Al Murooj Complex Downtown, Café Beirut has turned into a Ramadan-inspired oasis, complete with a sweeping view of the Burj Khalifa, colorful lanterns adding a special glow to the traditional ambiance, and a fun photo booth. Guests can enjoy a festival menu featuring a wide array of lip-smacking food including soup, salads, mezze, mixed grills, and a selection of desserts, with prices starting at AED 150.
Al Murooj Complex Downtown, Downtown Dubai, 04 422 5211
Bol Gappa
This Bollywood-themed fusion restaurant serves up a special iftar menu at only AED 59 per person, with a variety of delicacies including Paneer Khurchan, Paan Singh Tomar Masala, and classic Indian dessert Gulab Jamun.
Wasl Opal Building, Al Karama; 04 886 0921
Great British Restaurant
The award-winning Great British Restaurant on The Palm offers an Arabian style iftar featuring traditional Ramadan favorites, irresistible Levantine dishes, Arabic sweets, and much more, accompanied by a shawarma and saj station. Highlights include baked lamb kofta bil batatas and marinated hammour with fennel and tomato ragout.
Dukes the Palm, a Royal Hideaway Hotel, Palm Jumeirah, 04 455 1101
Le Jardin
This beautiful all-day dining venue serves up a regal iftar featuring classic Middle Eastern dishes such as lamb biryani, chicken makhani, and mouth-watering desserts such as umm ali, cheese kunafa, katayef, and assorted baklava.
Raffles The Palm Dubai, 04 248 8888 
Shanghai Me
This contemporary fine-dining restaurant offers a wide array of traditional and innovative Chinese flavors made with fresh seasonal produce. Start your feast with a selection of nourishing soups (miso, prawn wonton soup, or hot sweet and sour), followed by amazing signature dishes such as roast chicken and black cod, sesame prawn toast, and vegetable spring rolls. Dessert is a traditional date cake served with miso caramel and passionfruit ice cream. The menu is priced at AED 245 per person and is served between 6:30 pm and 8:30 pm every night.
Podium Level, Gate Village 11, DIFC, 04 564 0505
Marea
Break your fast with the 4-course iftar set menu that perfectly blends Italian and Arabic flavors, for AED 249 per person. Patrons can enjoy their stellar dishes such as heartwarming tomato soup, melt-in-your-mouth Italian burrata, and handmade Rigatoni pasta and wagyu beef bolognese. And end your sumptuous meal on a high note with their decadent signature dessert Cioccolato.
DIFC-Gate Village 7, 04 583 6366
LPM restaurant & bar
For an impressive French-Mediterranean style iftar, LPM restaurant & bar is the way to go. The Mediterranean-inspired menu includes a welcome Ramadan drink, soup, dates, two starters, one main course, and a dessert, priced at AED 250 per person, available from 6 pm to 8 pm. Pamper your taste buds with their main courses such as marinated lamb cutlets with olive and aubergine caviar and pine nuts; or their hearty homemade rigatoni pasta with cream and mushrooms.
LPM Dubai, DIFC, 04 439 0505
Contact Pacific Prime Dubai today
While things have started to return to normal in the Emirates, you can't be too careful when it comes to maintaining good health. One way to do this is to secure a robust, comprehensive medical insurance policy that caters to your health needs and budget.
Here at Pacific Prime Dubai, our teams of experts can help you find the best insurance plans in Dubai, thanks to our 20+ years of experience and expertise. We will offer you 100% free and impartial insurance advice and a customized price comparison so that you can make an informed decision!
Contact us today to get started!