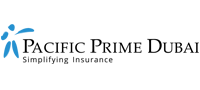 How to Choose the Best Family Health Insurance in the UAE
Choosing the best health insurance for your family is not the easiest thing to do especially in the UAE where different emirates have their own set of rules. To choose the best plan for you, you need to understand the rules of the emirate you're in and compare the plans available to you.
This Pacific Prime UAE article will help you choose the best health insurance for dependents in the UAE.
Rules Regarding Family Health Insurance in the UAE
In the UAE, it is mandatory that all visa holders have health insurance. However, the rules regarding insurance for dependents differ from emirate to emirate. To get an understand on which rules apply to you, see the following:
Abu Dhabi: Employers must provide medical insurance to their employees and their dependents, but only up to the third child (under 18 years old). Employees with more than three children are responsible for providing health insurance for the fourth child and onwards.
Dubai: Employers are legally required to provide health insurance for their employees, though not for their dependents. Instead, visa sponsors are responsible for health insurance for dependents.
The rest of the UAE: In Ajman, Fujairah, Ras al Khaimah, Sharjah, and Umm Al Quwain, employers are not legally obligated to pay for either their employees' or their employee's dependents' health insurance.
It's worth noting that UAE healthcare facilities must offer emergency care to patients, regardless of whether they have a valid medical insurance plan. Even so, getting health insurance for your dependents is still highly recommended.
Considerations for Medical Insurance for Dependents in the UAE
Selecting the right health insurance policy can be confusing anywhere in the world. Choosing one in the UAE can be even more complicated as different emirates have different rules. Here are some considerations you should keep in mind to help you find the right health insurance for your family.
Dubai
In Dubai, the Essential Benefits Plan offers the minimum level of health insurance coverage that is required by law. According to the UAE law, foreigners living in Dubai can have insurance cover up to AED 150,000 annually.
Abu Dhabi
In Abu Dhabi, the basic medical insurance plan is available through the National Health Insurance Company. Employers under this policy are required to pay 50 percent of the plan's premium for their employees' dependents.
Employer-provided health insurance in Abu Dhabi covers one spouse and up to three children under the age of 18. Therefore, employees must also pay for medical insurance for parents, maids, or nannies who are dependents.
The UAE law states that the maximum health insurance coverage amount is AED 250,000 annually for expats in Abu Dhabi.
Supplement Your Policy with Add-on Benefits
While a basic health insurance policy in the UAE offers certain benefits, they could be missing comprehensive healthcare coverage. Many basic plans may not include dental or vision. For a full coverage on the healthcare you need, you may need to supplement your policy with add-on benefits.
Choosing additional coverage could be more cost-effective than paying hefty bills for unexpected health problems out of pocket. Unfortunately, many expats and tourists are in debt due to the unforeseen medical bills that they simply cannot afford.
Health Insurance Based on the Dependents Relationship
Health insurance plans in the UAE vary depending on the relationship between the visa sponsor and the dependent. Some dependents will have to pay more to be insured. In some cases, it can be cheaper to take out a family health insurance plan.
Some UAE companies require employees to have their dependents insured under the same family health insurance plan. The reason for this is to reduce the risk of insurance claim rejections. Check in with your insurance provider, broker, and employer before purchasing a family health insurance plan.
On the other hand, if you'll only have to sponsor a small family or chosen dependents in the UAE, the health insurance policies may vary as follows:
Parents as Dependents
If your parents are your dependents, it's important to note that securing health insurance for individuals over the age of 65 can be challenging. Insurers may refuse pre-existing condition coverage or charge higher rates.
Health plans for seniors who are over the age of 50 can be more expensive than plans for a child or spouse. In fact, health insurance premiums can reach up to AED 30,000.
Domestic Workers as Dependents
Nanny, maid, gardener, or driver health insurance in the UAE has to be processed and funded by the head of the house, their visa sponsor, by law. In the UAE, the cost of medical insurance plans for domestic workers can begin at around AED 650.
Compare Health Insurance Plans
Whether you're choosing health insurance plans for your dependents or yourself, you're going to have to research and compare different insurers and plans to find the right one – unless you get help from an insurance broker.
Pacific Prime Dubai can help do the hard work for you and make sure you're looking at the best options. With over two decades of experience in the insurance industry, Pacific Prime has the know-how and connections to ensure you choose the ideal plan for your needs and budget.
Contact us today to receive impartial advice or an obligation-free plan comparison or a quotation today!
Latest posts by Jantra Jacobs
(see all)