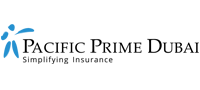 Why has the cost of health insurance in Dubai gone up?
In 2018, the UAE Cabinet approved a new plan to allow expat retirees aged 55 or over to secure a five-year retirement visa, with the possibility of renewal. In order to do so, they must fulfill certain financial criteria. For instance, they should possess properties worth at least AED 2 million, or have at least AED 1 million in savings or an active income of more than AED 20,000 per month. This new plan was effective from 2019. Is your residence permit about to expire? Remember to renew your residence permit online.
Since the news was announced, reactions have been positive. The local property market is stimulated, and it is believed that this move can encourage more residents to hold balances in UAE banks rather than ship their earnings offshore. While many people are interested in the enticing outlook of staying in the Emirates, the high cost of medical insurance, which is required for all citizens by local law, remains one of the key challenges.
So what has contributed to the upsurge in Dubai insurance premiums lately? This article by Pacific Prime Dubai will divulge the six primary drivers of health insurance premiums in recent years.
The premium trends of Dubai
To analyze the premium trends of various countries every year, our team of experts at Pacific Prime prepares a Cost of Health Insurance Report. This report draws valuable data from seven major insurers in 100 countries to rank the most expensive countries by the average premiums of international private medical insurance (IPMI) for individuals and families found there.
According to our latest report, the average IPMI cost is USD $5,207 in Dubai in 2020. This places the Emirates as the fifth most expensive location in the world, right behind Canada. It was only a year before when the average IPMI was USD $4,666. This is a solid 10.39% increase in Dubai. Nonetheless, the rate of increase is still lower than in previous years.
The six primary drivers of the cost of health insurance premiums
We have identified six key factors that attribute to the rapid rise in average premiums of Dubai.
1. The COVID-19 epidemic
Of course, Dubai is not unsusceptible to the wide-ranging impact of the COVID-19 pandemic. It leaves a trail of destruction across the local economy this year. Many companies are forced to downsize or go bust, which impacts the pricing strategies of insurers. Some organizations opt to suspend coverage for their employees' dependents. Here's the cost of medical insurance for parents in the UAE. Significant job losses in the emirate also resulted in an increase in demand for short-term coverage for residents.
2. The introduction of value-added tax (VAT) in 2018
Since the 1st of January 2018, almost all products in Dubai, including insurance premiums, have been assigned a 5% tax. While it doesn't seem like a huge tax, a 5% difference is a considerably big amount on costly IPMI bills.
3. Utilization of onshore plans in our report
Onshore plans are plans that have been developed and sold by insurers who have licenses to sell plans in Dubai. In order to provide a comparable angle, we started to use onshore plan figures, and have picked plans that are as similar as possible to those used in the rest of the report, which are from global insurers.
4. Benefits that the plans must provide
The UAE government mandates that all insurance plans must cover pre-existing conditions, including incredibly costly health conditions such as cancer and maternity care. Although insurers are given the flexibility to attach a waiting period of six months – which means that clients have to wait until that period passes before insurers accept any claims – the inclusion of these benefits makes the insurance plans more expensive, and hence raises the average costs of health insurance in Dubai.
5. Increased utilization of plans
According to the Dubai Health Authority (DHA), over 4.6 million people in Dubai have health insurance coverage. This high level of the insured population drives up the government's healthcare spending, as well as the demand on the healthcare system. Furthermore, the country is committed to developing itself into a massive medical tourism hub, thereby raising demand even more.
Therefore, when we take into account the high level of insurance coverage, projected growth of demand, investment, and healthcare utilization trends (where hospitals push patients to seek alternative medical opinions), we can see the importance of avoiding overutilization. Nevertheless, the healthcare system has some growing pains to go through before it becomes accustomed to the increased burden placed upon it.
To make things worse, healthcare providers are taking a more aggressive marketing approach to encourage patients to go to hospitals for care instead of clinics.
Due to the factors mentioned above, the price of care will inevitably go up, which also influences the cost of health insurance. After all, insurers have to ensure that there are enough funds in their pool to cover expenses, and the most common way to address potential shortfalls is to increase premiums.
6. Over-billing, prescribing, and market fragmentation
We have identified some common trends related to over-billing and over-prescribing among different brokers and insurers in Dubai. Generally speaking, we observe that healthcare providers are incentivizing doctors to push certain tests, treatments, and procedures over others and/or prescribing more expensive, branded drugs.
Furthermore, the disjointed relationship between the healthcare and insurance sectors makes it hard for insurers to verify whether the claimed treatments have actually taken place, not to mention checking other specifics.
That said, the Dubai government has adopted active measures to tackle sharp premium hikes. It may take time to see the effects of these measures, but meanwhile, we will continue to monitor the trends of premiums in Dubai.
Stay up to date with Pacific Prime for more insurance insights
Above is only a simplified excerpt of some of the key insights in our Cost of Health Insurance Report. Stay tuned to our blog for releases concerning our latest guides and reports, industry news, and insurance knowledge.
Securing international health insurance is one of the best decisions you can make for yourself. You gain access to the best treatment at the best hospitals across the world. Living with family? Protect your loved ones with family health insurance.
As an insurance broker with over 20 years of experience and nine offices worldwide, Pacific Prime Dubai is well-versed in matching clients with insurance products that best meet their needs. Contact us today to get impartial insurance advice, a free quote, and a plan comparison!
Anthony Chan is a content writer at Pacific Prime. He's responsible for writing, translating, and editing articles, guides, infographics, leaflets, as well as other resources for Pacific Prime and Kwiksure.

When he's not working, he's usually on the hunt for great restaurants, playing badminton, and writing screenplays.