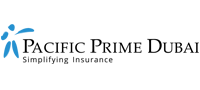 How tuberculosis will affect your UAE visa application
In our previous blog post entitled UAE Tuberculosis: Information you need to breathe easy, we detailed key information on tuberculosis (TB) – one of the top ten killer diseases overall worldwide. This Pacific Prime blog post will focus more on how the UAE government visa application policy has changed in recent years to tackle the issue of TB, and provide an in-depth overview of prevention and treatment of the disease.
The UAE has always had a strong community health policy to protect its citizens against infectious diseases and potential public health threats. An example would be that, based on the Federal Medical Fitness Law, all residents must have a health card or private health insurance policy.
On February 25, 2016, the Council of Ministers issued a new resolution further amending the medical examination system for arrivals to the UAE for work or residence. Under the new regulation, apart from new residence permit applicants, visa renewal applicants must also take a series of medical testing, including for tuberculosis (by taking a chest x-ray) and HIV (by blood test), while other tests like those for Hepatitis and Syphilis are only applicable to certain categories of workers.
Tuberculosis test for visa renewal applicants
All applicants already living in the UAE have to take tuberculosis screening while renewing their visas. Those found with old scars, active TB or drug-resistant TB will be given a one-year conditional residence visa. It is then mandated that they make three visits to preventive health centres within the UAE for free follow-up treatment until cured. Anyone who fails to comply with the protocol for TB, or who does not show up at the centres for three consecutive visits will be considered unfit and deported from the UAE.
For expatriates who are currently living in the country, they will now be allowed to sponsor their spouses, children and parents with TB scars and active TB, provided that they are compliant with the treatment protocol.
Previous UAE laws had stipulated that any expatriates in the UAE diagnosed with TB would be deported compulsorily.
Tuberculosis testing for new visa applicants
As for first-time applicants for residence visa, or those who re-enter after cancellation, if they are found with TB scars or active TB, their applications will be immediately rejected.
Nevertheless, based on the discretion of relevant authorities, if the new visa candidate is a member of a diplomatic or consular corps, a direct-relative of a UAE resident (including children studying in the UAE under sponsorship of a school), or a leading investor as determined by the business licensing authority, the candidate may still be granted residency.
Prevention of tuberculosis
As mentioned in our previous blog post, tuberculosis can be subdivided into active and latent. As such, one important aspect of tuberculosis prevention is to stop latent TB infection from progressing to active TB disease.
Generally speaking, a large proportion of persons with latent TB infection never develop TB disease. Only about 5 to 10% of the infected will develop the disease at different times during their lives. Some may develop it soon (within weeks) upon infection before their immune system can fight the bacteria, while others may get sick years later when their immune system turns weak. All in all, those with weaker immune system are at high risk for developing TB disease, such as HIV patients, babies and young children, and those who were not treated properly for TB in the past.
Another important aspect of tuberculosis prevention is vaccination. You may want to get your little ones vaccinated, particularly because of the high risk TB poses to them, and the fact that the vaccine works well in children.
Currently, Bacille Calmette-Guérin (BCG) is the only effective tuberculosis vaccine in common use. Although a recent study found that it provides a much longer protection effect than previously known, it is deemed partially efficacious (less effective in preventing TB that affects the lungs) and does not guarantee 100% protection.
Pharmaceutical companies are currently seeking to develop a new priming vaccine, like MVA85A and rBCG30, to replace BCG, or to invent booster vaccines to supplement an existing BCG vaccine and improve its effectiveness.
Treatment of tuberculosis
All UAE residents, including their first degree relatives, such as parents, spouses or offspring, are eligible for free TB treatment at any designated treatment centres according to the international TB treatment protocol.
Latent TB patients particularly at risk of developing active TB need to take medicine in order to fully recovered. Since there is less of the bacteria in their bodies, treatment for latent TB infection (LTBI) is considered easier than treatment for active TB. Currently there are four LTBI treatment options, including isoniazid (INH), rifapentine (RPT), or rifampin (RIF).
In cases of active TB, patients are rendered stable and non-infectious within four weeks of treatment, but will be kept in isolation until proven infection-free; while others have to report for periodic screening and medication. It is of the essence that patients finish their medicine completely and take the drugs exactly as prescribed, so that they will not become sick again and the TB bacteria will not become resistant to the drugs.
Comprehensive protection from tuberculosis
As much as we want to prevent tuberculosis, even with the vaccination it can still be an difficult mission. After all, it is the kind of highly contagious disease that transmits through microscopic droplets released into the air.  As such, it is crucial that you secure suitable health insurance to protect you and your loved ones, so that you won't be caught off guard and face hefty medical fees for treating tuberculosis – or any other disease, for that matter.
Leveraging our years of experience and extensive knowledge, our team of experts here at Pacific Prime Dubai is always on hand to answer your questions. Get your free quote today!
Anthony Chan is a content writer at Pacific Prime. He's responsible for writing, translating, and editing articles, guides, infographics, leaflets, as well as other resources for Pacific Prime and Kwiksure.

When he's not working, he's usually on the hunt for great restaurants, playing badminton, and writing screenplays.