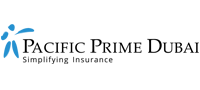 Eid Al-Adha 2021: 5 things to do in Dubai, UAE
With Eid Al-Adha around the corner, have you listed all the things you want to do during the long holiday? Need some cool and inspiring ideas in Dubai for Eid Al-Adha 2021? The holiday will begin soon on July 19th and end on July 24th, giving everyone 4 days off, along with the weekend.
To help get your list growing, this Pacific Prime Dubai article looks at 5 things you can do in Dubai to mark the long weekend. Let's go!
1. "Dubai Summer Surprises" is back for the 24th time in Dubai, UAE
With the long holiday stretching 6 days this is possibly the best time to snap up some great deals that are on offer. This much-loved shopping festival – Dubai Summer Surprises is back and will have you jumping at bargains across various retail establishments and stores. In fact, there will be more than 500 brands across several malls offering discounts of up to 75%. Here are a few brands that may compel you to go on a shopping spree:
Pottery Barn
West Elm
Mac and Faces
Gap
Topshop
American Eagle Outfitters
Head to your local mall next week and join in the shopping bonanza!
2. Breakfast for two or more at Babaji
Fancy starting your Eid Al-Adha 2021 holidays with a hearty breakfast? Babaji – the authentic Turkish restaurant located in City Walk has launched a special offer for residents to enjoy a traditional Turkish breakfast valued at Dh 89 for two. Your stomachs will be greeted by grilled sujuk sausage, fried cheese rolls, a cheese platter, and a variety of jams and tasty spreads to go with their freshly baked bread. A real delight to food enthusiasts in Dubai looking to have a great start to the day!
Not a fan of meat? No worries, Babaji has a fine selection of vegan and vegetarian options to keep everyone happy. Even the kids will enjoy the authentic food Babaji has to offer, so don't forget to take the kids. Happy holidays!
3. Take the kids to the Tom and Jerry Cheese Town Experience
For all the adults and kids who love Tom and Jerry, this experience will make for a great day out. Located in the lbn Battuta mall until July 30th, visitors will be able to explore the evolution of Tom and Jerry with original artwork, sculptures, designs, and animations.
This visit is a must for the diehard fans out there, especially since it is free for the family after a minimum spend of DH 200 within the mall. Check out the ibn Battuta website for further details and have it ticked off your list during the Eid Al-Adha holiday.
4. Infinity des Lumieres
Sometimes a visit to an art gallery can work wonders for those that feel stressed and burnt out. Fortunately, a new kind of art gallery has opened in The Dubai Mall (next to Burj Khalifa). Infinity des Lumieres uses more than 130 projectors, 58 speakers, and 3,000 HD digital images to create an immersive experience for visitors.
One particular exhibition consists of a mix of light, sound, and visual projections of Van Gogh's works, including:
The Potato Eaters (1885),
Sunflowers (1888), and
The Starry Night (1889).
The room is dark which helps create a deep, emotional connection to all the stimuli across the exhibition. If you have nothing major planned during your day, then spending a few hours staring at the artwork could help bring you calm and clarity during the holiday. A must, if you really need to get out and destress. Enjoy the presentation!
Note: Tickets to Infinity des Lumieres start at Dh 75 for children up to aged 13 and Dh 125 for visitors over 14 years of age. Shows run daily during the long holiday, with the first show starting at 10 am.
5. Treat yourself to a staycation
Residents and expats in Dubai are spoilt for choice when it comes to Eid AlaAdha staycations. Here are a couple of staycations to consider if you are planning to stay in Dubai this coming Eid Al-Adha 2021 holiday:
Bab Al Shams Desert Resort
Need a break from the city? You'll find discreetly nestled amid the desert dunes of the emirates, Bab Al Shams Desert Resort – a well-known luxurious nature-infused escape for the city dwellers of Dubai. The resort is a 45-minute drive from the center of Dubai and offers an opportunity to appreciate the natural beauty of the desert landscape and surrounding biodiversity.
If you are lucky, you may come across gazelles and other wildlife such as birds. Dipping into the pool when the sun is still down can be the most relaxing experience in the resort. For those with a strong appetite, the resort offers sumptuous dining experiences that can have you at the table for hours on end. If you are looking for activities, the resort offers several leisure activities like desert tennis, desert drive, archery, camel riding, and even falconry. Kids are welcome to the kid's pool and kids club where they can play and build under adult supervision. Dancing, arts, crafts, and games are also available for the most energetic of kids.
To learn more, visit the Bab Al Shams Desert Resort website.
The Meydan Hotel
If you'd prefer a shorter drive from the city, Dubai also has local staycations. One being, the Meydan hotel which is only a 10-minute drive from Downtown Dubai. The hotel offers unique experiences and is also committed to safety and cleanliness.
The family-friendly hotel has a temperature-controlled rooftop infinity pool, which offers an amazing view of the Dubai skyline and the green of the Meydan Racecourse. Wellness treatments are a must for those looking to pamper themselves with a range of signature massages.
Interestingly, visitors can also opt for several other packages if staying at the hotel isn't an option. These include:
Why not travel abroad? Head to Phuket, Thailand
This one is rather special, in that it's not on our list of things to do in Dubai because it's in Thailand. If you would rather spend your holiday abroad, then this option is highly recommended given that it was recently launched on July 1st. The Phuket "Sandbox" scheme, which comes at a great time for residents in Dubai, allows visitors to travel and stay on the island without having to quarantine.
What do you need to do before traveling?
You need to have received a full dose of an approved Covid-19 vaccination at least 14 days before arrival and must submit a Certificate of Entry (COE) form. The process can be completed via COE Online.
Additionally, PCR tests are compulsory and need to be taken no more than 72 hours before departing for Phuket. Thai authorities stipulate that travelers must have COVID-19 insurance coverage for the duration of their stay. You are encouraged to have at least COVID-19 insurance or travel insurance to cover any unexpected medical expenses.
Further reading:
Keep you and your family safe during the Eid Al-Adha holiday
At Pacific Prime Dubai, we are fully aware of the numerous concerns that residents and expats have when traveling across the UAE and abroad. Many are still concerned about the ongoing global COVID-19 pandemic, which is why many have chosen to stay within Dubai. However, with an individual health insurance plan or a travel insurance plan that covers the unexpected, you can rest assured that your trip abroad is fully covered.
Our trusted advisors are on hand to offer families with family health insurance and individuals who are seeking international health insurance for their trips abroad to countries like Thailand. Whatever your needs, Pacific Prime Dubai can help compare health insurance quotes in Dubai. Contact us today!