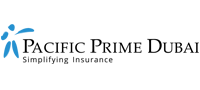 The UAE's revised DIFC employment law
In a few weeks time, we are expecting the revised version of the DIFC (Dubai International Financial Center) Employment Law to go live on 28 August 2019. This revised version will completely replace and overhaul the existing employment law regime, which is currently active in the DIFC.
If you are an expatriate already working in the DIFC or are looking for employment within one of the world's most advanced financial centers, then this will come as welcome news for you.
In today's article by Pacific Prime Dubai, we will provide an overview of the DIFC and mention some of the employee benefits that the revised law will bring to workers there.
Dubai International Financial Center
The DIFC is a leading financial hub for the Middle East, Africa, and South Asia (MEASA), that connects fast-growing markets across Asia, Europe, and the Americas through Dubai. It is also home to the largest financial ecosystem of more than 23,000 professionals working across over 2,000 registered companies.
The DIFC sits on 110 acres of land located near the heart of Dubai. Today, it is recognized by businesses, visitors, and residents alike as a leading world-class business and lifestyle destination, designed to meet the current needs of a dynamic and prosperous community.
Family-friendly employee benefits
A public consultation that occurred on March 2018 to review the Old DIFC Employment Law has resulted in a number of key changes for employees working in the DIFC district.
The new law to come into effect on 28th August 2019 has increased and expanded family-friendly benefits to include:
Male employees who have been employed for at least twelve months in the company to be entitled to five working days of paid paternity leave. Additionally, expectant fathers will also have the added right to take time off to attend appointments for his wife's antenatal care.
Female employees returning to work from maternity leave will be entitled to specific nursing breaks, such as breast-feeding sessions for the newborn.
Female employees who are expecting to adopt a child will be entitled to statutory maternity leave if the child is less than five years old at the time of adoption.
Employee benefit plans in the UAE
In the UAE, it is mandatory for employers to offer health insurance to their employees. Employee benefits are a vital part of an organization's business model as it creates a welcoming atmosphere that offers confidence and support to employees.
A great benefit for employers is that employees become more engaged and motivated to carry out their tasks, and as a result yield better job performance that helps the business grow. A big win-win for all.
For employers, whether small or large, it is well worth noting that competition in the UAE is rife to attract the best talent, but also retain existing employees. With that said, sourcing an employee benefits plan that offers specific benefits for your employees is your best option.
These benefits should be ones that stand out from the rest of the competition and gives employees a sense of stability during their time in employment. It is recommended for employers to get in touch with a global insurance intermediary such as Pacific Prime Dubai to procure a tailored plan for employees.
Workplace wellness program
If you are an expatriate or local working in the DIFC, you may find that stress is like a shadow, following and pressuring you everywhere you go. According to an article by Khaleej Times, workplace burnout is an issue for nearly two-thirds of businesses in the UAE. Fortunately, individuals working in the DIFC district now have access to one of the best remedies of stress: yoga.
Since July 2019, INSPIRE, a popular yoga, and fitness studio in Dubai have partnered with the DIFC to bring wellness to individuals and the community. Using aromatherapy, sound baths, and Yin Yang yoga, the class is designed to help individuals relieve stress, as well as improve mental and physical wellbeing.
Prolonged stress can result in burnout that can raise the chances of those suffering in developing health issues along the way.
If you are already working for a business registered in the DIFC, then it is likely that your employer already offers a sensible wellness program that puts your health first and helps address any potential health issues. It is best to check with your employer what the wellness program has to offer.
For employers that are starting up or are looking to include a customizable wellness plan, a wise decision would be to seek the services of a reputable employee benefits specialist such as Pacific Prime Dubai to devise an all-round plan.
Why seek the support of Pacific Prime Dubai
Just like how the DIFC has become a global hub for financial operations in Dubai, Pacific Prime Dubai has also risen to be a strong leader in offering international and group health insurance for individuals and companies respectively.
Pacific Prime Dubai's reputation is prolific in the UAE due to global experience from almost two decades of giving the best independent advice, with over 500 professional staff around the world and more than 500,000 clients in service.
Strong relationship with health insurance companies
Pacific Prime Dubai offers global health insurance plans for individuals, small business health plans for companies, along with maternity insurance and insurance for the family from major insurers, such as:
Speak to a consultant for more information
Pacific Prime Dubai is widely known for giving impartial advice and providing comparative health insurance quotes for individuals, families, and businesses.
For further guidance, our dedicated Pacific Prime guides page provides the latest on health insurance in Dubai.
Contact us today, or request a global health insurance or employee benefits quote online here.