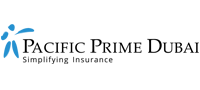 4 tips for renting your next home in Dubai
Are you looking for a larger space? Moving closer to your office or your kid's school? Or is your landlord moving back to their own property? Whatever the reason you are now looking for a new home to rent in Dubai, it's beneficial to know the market in order to find the right place at a good price.
In this Pacific Prime Dubai article, we'll share 4 tips on renting a home in Dubai. It is still possible to close a good deal even in today's market: One key is knowing when to act fast and when to be patient.
1. Know the market
Here's some bad news for renters: Dubai is hot right now, and not just because of its location on the map. One of the reasons is that the government recently launched a "work remotely programme" which allows successful applicants to live and work remotely in Dubai for a year. Expect to see many of them deciding to stay in Dubai after the year is over.
Market timing, as we all know, is no easy task. But if you truly believe the rental market is going to cool down in 2023, and provided you can stay put for now, then it may be a good idea to do just that. In any event, the more you know about the current market and how it's likely to develop, the better off you'll be.
Further reading:
2. Consider short-term accommodation options
It's never a good idea to rush if you are making a big decision. So if there is a deadline to meet for moving out of your current home, and there are no good long-term accommodation options in sight, consider short-term options such as serviced apartments for bridging the gap.
Although serviced apartments are costlier, you can save time and money elsewhere because many of the things you'd otherwise have to do yourself or pay for separately are already included in the package. Best of all, serviced apartments give you time flexibility, so you can easily adjust your length of stay as you go along to suit your needs.
3. Act fast when it's called for
While patience is generally the key to success, there are times when acting fast is the only way to go. So if you see something you like that is priced right, do your due diligence and act fast: good deals don't sit around waiting to be snapped up.
This goes back to the first point we made about doing your homework beforehand. Ask any successful property investor (or successful businessman, for that matter), and they will tell you they can act fast because they are prepared at all times. So among other things, make sure you are familiar with the going rents of the areas you are interested in and how much the other items (agent fees, Ejari costs, DEWA deposits, etc.) will cost, have a game plan that covers different scenarios, and have the necessary funds (preferably with a good buffer) easily available. Sometimes a good deal is on the market because the landlord needs to rent the property out fast, and you need to know a good deal when you see one.
4. Get ready for the negotiation
A born negotiator is, without exception, a born actor: they can appear to be ready to walk away when in fact, they have a burning desire to close the deal. Luckily for the rest of us, although we don't know how to walk on water, we can still learn to spot where the stones are on the riverbed.
The most surefire way to give the impression that you are ready to walk away is to make it true. That's why it's most helpful to have multiple viable options: Don't limit yourself to just one or two neighborhoods. Instead, explore different areas of Dubai, and a long list of alternatives will give you the upper hand in the negotiations.
Also find out, for example, how many free months tenants generally get, what fees are included in the rent, and what early termination options tenants are normally given. Although in a landlord's market, you are less likely to get a lot of freebies, you should still ask for them because the landlord may still be more eager than you are. Just as well learn as much as possible about renting a home in general, including what rights and protections the law affords tenants, because though landlords love uninformed tenants, they respect the informed ones.
Last but certainly not least, think about what kind of tenants landlords generally look for, and if you fall into that category, make good use of it. Do your best to build a good rapport and establish trust with the landlord. Not only are they more likely to make compromises with you, but if you become their tenant, your tenancy can be a whole lot smoother if you are friends with your landlord.
Get in touch with Pacific Prime Dubai today!
While looking for a home to rent in Dubai can be complicated and time-consuming, looking for the right international health insurance or individual health insurance for your time in Dubai and UAE doesn't have to be if you know who to approach. For these crucial protections, Pacific Prime Dubai is your ideal partner!
With more than 20 years of experience under our belt, we can surely apply our expertise and experience in all matters related to health insurance to provide unbiased advice that only a leading global insurance brokerage can. And because we work with all the major insurers, you will be presented with the best options that also fit your budget, which you can then secure at no extra cost!
Get in touch with us to discuss your needs and those of your loved ones, or get a FREE quote today!
Latest posts by Martin Lee
(see all)