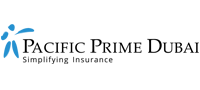 Where to get the COVID-19 vaccine in Dubai and the rest of the UAE
The news that expats and locals alike have been waiting for has finally come: the COVID-19 vaccine is now available in the UAE. Last December, the UAE's Ministry of Health and Prevention (MoHAP) announced that the Sinopharm COVID-19 vaccine would be used in the UAE. Another announcement later that month revealed that the Pfizer-BioNTech COVID-19 vaccine would also be available for free in Dubai. In this Pacific Prime Dubai article, we cover where you can get the COVID-19 vaccine in Dubai and the rest of the UAE.
Getting a COVID-19 vaccine in the UAE
The Dubai Health Authority (DHA) and Abu Dhabi Health Services Company (SEHA) have opened registrations for the COVID-19 vaccination. The novel coronavirus vaccines are available in all of the UAE's seven emirates.
COVID-19 vaccine in Dubai
Dubai visa holders and citizens can now receive the Pfizer-BioNTech COVID-19 vaccine in Dubai at no cost. At present, priority is given to individuals who fall under the first three categories, which are as follows:
First category – Emirati and resident elders who are 60 years old and above, people of determination, and people with chronic diseases.
Second category – Frontliners from both the public and private sector. 
Third category – Vital-sector workers
The fourth and final category includes anyone who wishes to get vaccinated. To find out whether you meet the criteria and to book a COVID-19 vaccine appointment, contact the Dubai Health Authority hotline. The following facilities are ready to provide COVID-19 vaccines in Dubai:
Al Mizhar Primary Health Care Center
Al Safa Primary Health Care Center
Barsha Primary Health Care Center
Hatta Hospital
Nad Al Hamr Primary Health Care Center
Uptown Mirdif Primary Health Care Center
Zabeel Primary Health Care Center
In addition, the Sinopharm vaccine is being administered by SEHA at the Dubai Parks and Resorts and Rashid Port health centers. Call 800 50 to make an appointment at a SEHA clinic.
COVID-19 vaccine in Abu Dhabi
Abu Dhabi's Department of Health (DOH) has shared a list of over 100 healthcare clinics, centers, and hospitals where UAE nationals and Abu Dhabi residents can get their free Sinopharm vaccine in Abu Dhabi. The list is available online through the DOH's website and includes important information such as the contact details and locations of the healthcare facilities. If you'd like to find out which center is the closest to you, the DOH's helpline can provide assistance.
COVID-19 vaccine in the rest of the UAE
The COVID-19 vaccine is available at the following facilities in the remaining emirates, including Ajman, Sharjah, Fujairah, Ras Al Khaimah, and Umm Al Quwain. Note that the opening hours may be different for each place, so it's advisable to check before going.
Ajman
In Ajman, you can get the COVID-19 vaccine at:
Al Manama Health Center
Al Humaidiya Health Center
Sheikh Khalifa Hall
Mushairef Health Center
Muzaira Health Center
Sharjah
Residents in Sharjah can get their COVID-19 vaccine at:
Al Nahwa Health Center
Kalba Health Center
Wasit Medical Center
Dibba Al Husun District Council
Hewaya District Council
Academic City Auditorium Kalba
Fujairah
Those living in Fujairah can get the COVID-19 vaccine at the following locations without booking in advance:
Al Khalibia Health Center
Al Madina Medical Center
Dhadna Health Center
Murishid Health Center
Sheikh Khalifa Hall
Umm Al Quwain
COVID-19 vaccines in Umm Al Quwain are available at:
Alrafa Health Center
Al Khazan Health Center
Falaj Almualla Health Center
Sheikh Khalifa Hall
Ras Al Khaimah
Ras Al Khaimah residents can get the COVID-19 vaccine at:
Al Jazerah Health Center
Al Mamoorah Health Center
Al Manaie Health Center
Al Rams Health Center
Kadrah Health Center
Showka Health Center
RAK Expo Center
Wadi Sifni Health Center
How much do I have to pay for a COVID-19 vaccine in the UAE?
COVID-19 vaccine admissions in the UAE is on a voluntary basis, following the DOH's Choose to Vaccinate campaign. Thanks to the UAE's COVID-19 vaccine program, the Pfizer-BioNTech vaccine and the Sinopharm COVID-19 vaccine are free for UAE residents at present, though the elderly and frontline workers will be given priority. Remember to bring your health insurance card and Emirates ID.
Prioritize your health
While the COVID-19 vaccine may be free at present, that could change in the future. Make sure your health insurance policy offers comprehensive coverage to ensure your health and finances are protected. Check out our guide to compare medical insurance so you know what to look out for. You can also reach out to Pacific Prime Dubai to find the best international medical insurance for your needs and budget. Contact us for impartial advice and a free plan comparison today.