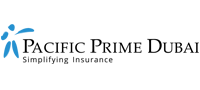 Your guide to celebrating the holiday season in Dubai
Wondering what Christmas celebrations in Dubai 2021 involve? While it's far from the snowy Christmas you might have back home, that doesn't mean it can't be just as enjoyable – or traditional. Whether you're looking for snow, turkey, or festive fairs, the city has it all. This Pacific Prime Dubai article is your guide to celebrating the holiday season in Dubai.
Have yourself a very sunny Christmas
Those who shudder at the idea of spending Christmas in the cold will rejoice in Dubai's sunny festive period. Instead of wearing wooly socks and wrapping yourself in a blanket by the fire, Christmas in Dubai can be spent by the beach. In fact, with clear blue skies and comfortable temperatures, one of the best ways to spend Christmas is outdoors. However, if you love a cozy Christmas, you can always head over to Ski Dubai, the indoor ski resort, for a cool time.
Go out for a Christmas feast
You might have spent most of your Christmases at home, but that's not the most popular choice in Dubai. Alternatively, brunch in a nice restaurant, hotel, or bar is the way to go – with city favorites including Le Royal Meridien Beach Resort & Spa's Brasserie 2.0, the Waldorf Astoria DIFC's Bull & Bear, and Atlantis The Palm.
These venues go above and beyond to create a festive spirit that all ages can enjoy. Picture Santas being jolly and gingerbread houses with holiday music to match. Not to mention some of the most impressive Christmas decorations in Dubai. You'll be able to indulge in your favorite classic Christmas food and beverages, as well as other tried-and-true buffet options, such as seafood, grills, cheeses, salads, and more.
Turkey at home is still an option
You can get as much turkey as your heart desires in Dubai, whether you want to prepare it yourself or have someone do it for you. In true Dubai fashion, most people don't cook their own turkey, though you'll find them available in supermarkets. Instead, they usually order from one of the city's takeaway options, which come from luxury hotels, restaurants, and cafes. Aside from turkey, you'll also be able to order lamb, poultry, gravy, cranberry sauce, and more. Note that you'll likely have to pick up your order yourself, as delivery is not common.
This year, the St Regis Dubai has a delicious takeaway menu, including turkey, beef ham, and other Christmas favorites, until December 26th. Be sure to book at least 25 hours in advance.
Enjoy winter wonderlands
Some of the best Christmas events in Dubai in 2021 involve winter wonderlands. Throughout this festive time of year, you'll be able to visit Dubai Christmas markets and other festive spots throughout the city. You can expect meet-and-greets with Santa, impressive Christmas trees, and the sound of Christmas carols while you enjoy your favorite seasonal treats like gingerbread cookies and hot chocolate. Likewise, you can attend a Christmas workshop to learn how to decorate a Christmas tree, make gingerbread, and more.
The top places to visit during Christmas in Dubai in 2021 include:
Dubai Harbour Wonderland
Winter Wonderland at JBR
Ski Dubai's Winter Wonderland
Dubai Hills Golf Club's Hillhouse Christmas Market
RIPE Market
Festive Fairytale Bab Al Shams
Attend a Christmas church service
Even though the UAE is a Muslim country, it's known for its tolerance towards other religions. During the Christmas season, there are several services available at churches throughout Dubai. The largest church in Dubai is St. Mary's, which is located in Oud Metha. If that's a bit far for you, you might choose to visit St. Francis instead.
Note that gates will be closed once the venues reach full capacity. Check the schedules on the respective websites to make sure you're on time.
Other noteworthy Christmas events in Dubai in 2021
If you have children, it's likely that their school is hosting a festive fair around this time. Tree-lighting ceremonies are another popular event in Dubai, such as the ever-popular one at The Irish Village. There's also a Christmas day buffet here, which might contribute to its popularity. Tree-lighting events take place at various hotels throughout the city, though they are slightly smaller scale.
Additionally, the entire family can enjoy kid's Christmas shows like Snow White & the Seven Dwarfs at Fairmont the Palm and Aladdin in Dubai at the Theatre by QE2.
Those who are used to quiet Christmas Days when setting foot outdoors might be surprised to know that Christmas Day in Dubai is business as usual. Shopping malls, supermarkets, bars, and pretty much the whole city stays open, which is great news for late-minute gifts and missing ingredients. Whichever way you choose to celebrate this holiday season in Dubai, we at Pacific Prime wish you a safe and happy one.
Prioritize your health in the new year
If 2021 has taught us anything, it's that our health is so important and we must put it first. Make sure you're covered in case the unexpected occurs by securing individual health insurance in Dubai, family health insurance in Dubai, or any other type of health insurance plan that's suitable. Pacific Prime Dubai is a reputable health insurance broker with over two decades of experience in the insurance industry.
With our knowledge and expertise, we can easily compare health insurance to ensure you're getting the best plan for your needs and budget. Contact us for impartial advice, an obligation-free quote, or plan comparison today.
Latest posts by Jantra Jacobs
(see all)