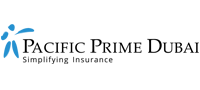 Do you need a medical test for UAE visa applications?
Planning to get a visa in the UAE? The Emirates requires new residents to go through a medical test process for their visa application. What tests will be included, how much does it cost, and how do you obtain one? In this Pacific Prime Dubai article, we'll answer all these questions, and much more.
What is a medical fitness test?
You need both a medical fitness test and proof of compliant health insurance in the final stage of your visa application. Note: all expats who work in the UAE are required to secure a work permit. See our comprehensive guide to getting a work permit and visa in the UAE to learn more.
The medical test involves two parts: a blood test and a chest X-ray. These tests screen you for a range of diseases, such as HIV/AIDS, Tuberculosis, Syphilis, and Hepatitis B.
Keep in mind that all resident expats have to undergo testing for tuberculosis during visa renewal. Find out how the disease can affect your application by reading our article on tuberculosis and UAE visas.
How much does a medical fitness test cost?
The cost of a regular medical fitness test in Dubai is AED 270. Keep in mind that these tests take some time to be issued. So, the price varies depending on how quickly you want to see your test results. Consider paying extra if you are in a rush to meet your visa application deadline.
Here is a snapshot of what is on the Dubai Health Authority's price list for medical fitness tests:
Regular service (test results available within 24 hours): AED 270
VIP service (test results available within 6 hours): AED 700
VIP service (test results available within 2 hours): AED 1,020
You will be notified via email and SMS as soon as your test results come out.
Where can you get tested in Dubai?
The test can be done in any of the authorized medical fitness centers. You can see a list of all medical examination centers in different emirates here.
Here is a list of all Dubai Health Authority (DHA) medical fitness centers:
Al Muhaisnah Medical Fitness Center
JLT Medical Fitness Center
Al Nahda Occupational Center
Dubai Health Care City (DHCC) Medical Fitness Center
Knowledge Village Medical Fitness Center
Smart Salem VIP Medical Fitness Center (for VIP services only)
If your visa was issued in the other emirates, you should visit a preventive medicine department under the Ministry of Health and Prevention (MOHAP).
The following MOHAP centers are based in Dubai:
Salah Al Din Preventive Medicine Center
Al Nahda Preventive Medicine Center
Ibn Battuta Preventive medicine Center
What is a smart medical fitness test?
VIPs, investors, and holders of the golden residency visa take note. You can complete your medical fitness tests, get your results, and visa stamped all within 30 minutes. Located in City Walk, Smart Salem is the first fully Artificial Intelligence-driven medical fitness center in Dubai. This smart medical fitness test will cost you AED 750 (VAT included).
Who is exempted from the medical fitness test?
People who are applying for or renewing a tourist visa do not need to get a medical test done.
Who needs to undergo the medical fitness test?
Do you hold a Dubai-issued residence visa, or are you applying for one? If your answer is yes to either question, you will need to take the medical fitness test. The test is also mandatory for those who are applying for a new employment, family, or investor/partner visa.
Medical insurance requirement in Dubai
All residents (including expats) are required by law to have at least the basic level of Dubai health insurance coverage at all times. That is why you should make sure that you have a comprehensive health insurance plan before relocating to the UAE.
Our team of expert insurance advisors will be happy to find the right plan for you. With over two decades of experience in the industry, we are adept at balancing your needs with your budget. Contact us for an obligation-free quote today!