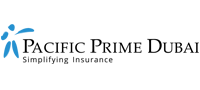 Does your insurance cover injuries from traffic accidents?
Drivers who have secured motor insurance would naturally expect that both themselves and their automobiles are covered. However, a recent traffic accident in Dubai, where a woman was seriously injured without coverage despite having comprehensive motor insurance, has sparked concerns over road accident coverage. 
In this Pacific Prime Dubai article, we will review the current motor insurance coverage in Dubai, as well as how medical and personal accident insurance policies can fill the coverage gap.
Motor insurance may not be enough
The abovementioned traffic accident reported by Gulf News involved a Dubai woman, who was critically injured after her car was allegedly smashed by another car into a barrier. She was then sent to a nearby hospital with a shattered pelvis and ruptured intestines, along with what would later be discovered was broken ribs and a punctured lung.
However, the real nightmare unfolded after the police told her that they have recorded the incident as having no other vehicles involved since the car has fled the scene and there was no CCTV or witnesses. Consequently, her insurance company deemed the accident as "her fault" and was only willing to offer minimal coverage to her car. As if it wasn't bad enough, she also realized that her medical insurance did not cover road traffic accidents.
Originally, in a car accident that involves two vehicles, the third-party liability insurance of the other vehicle would have covered her. Unfortunately, in this case, she could only get a 25 percent cut of the Dh200,000 limit (Dh50,000) due to paralysis in her leg, but that does not help when her full hospital bill is Dh275,000 and still mounting.
This tragedy has exemplified how some motor insurance policies work in Dubai. These policies comprise of liability coverage, as well as a small level of personal accident coverage. In other words, should there be a traffic accident, you can only rely on the liability coverage of the other driver to pay for your medical expenses, as motor insurance does not respond to your treatment at all. Nevertheless, if you are the one at fault or there is no 'other driver', you will be left unprotected.
That's why most insurance advisors suggest that people should purchase a solid and comprehensive medical insurance policy to safeguard themselves against major health threats and unfortunate events.
How medical insurance can help
Medical insurance is designed to protect you from a variety of medical conditions and cover the medical costs involved. Not only does it give you access to different medical treatment options, but you can also tailor the plan's benefits (for example, in-patient only; or in- and out-patient), limits, and coverage levels so that it best suits your needs and budget.
As with purchasing other kinds of insurance, it is crucial that you take the time to read the fine print carefully to understand the limits, scope of coverage, and exclusions of the plan. This is because, contrary to popular belief, some medical plans are structured to cover illnesses only and do not cover road traffic accidents. 
While both medical insurance and personal accident insurance can offer financial assistance for road accidents, one major advantage of medical insurance is its simpler claims process. Personal accident insurance, on the other hand, requires a longer time to process claims and will often leave the claimant to foot the hospital bill out-of-pocket first.
Chat with an insurance brokerage for professional advice
When hunting for the right insurance policy, be it medical, personal accident, or motor insurance, you will have to dig deep into the terms and conditions and understand the limit of compensation for each benefit. If you are unsure how to do this or have difficulty deciphering the jargon, it is advisable to seek professional advice from industry professionals like Pacific Prime Dubai.
With over 19 years of experience and nine offices across the world, Pacific Prime Dubai is an established insurance brokerage that excels in cherry-picking plans that best match our clients' needs and budgets. Not only can we leverage our relationships with different insurers to fight for the best price and coverage for you, we are also not biased towards any particular insurance company. Chat with our team of experts today for impartial insurance advice, an obligation-free quote, and a free plan comparison!
Anthony Chan is a content writer at Pacific Prime. He's responsible for writing, translating, and editing articles, guides, infographics, leaflets, as well as other resources for Pacific Prime and Kwiksure.

When he's not working, he's usually on the hunt for great restaurants, playing badminton, and writing screenplays.