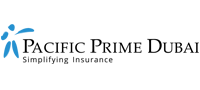 Major change to newborn benefits in Dubai
The Dubai Health Authority (DHA) recently announced a new policy directive that makes it compulsory for all insurers to cover babies from birth, thereby eliminating any waiting periods – even for pre-existing conditions. At present, several insurers impose a waiting period of up to six months on newborns.
Saleh Al Hashimi, CEO of DHA's Dubai Health Insurance Corporation, issued a statement to Khaleej Times saying, "The aim of the directive is to ensure that there is no gap in a newborn having access to continuous insurance cover from the time of birth."
In this Pacific Prime Dubai article, we will take a closer look at the DHA directive that has caused a significant change to newborn benefits in the UAE.
New rules for newborn insurance cover
In April 2019, a directive was issued to clarify the treatment of newborns when getting new baby medical insurance or adding it to an existing individual or group policy. It stated, "No insurer may impose waiting periods of any kind of newborns, whether they are waiting periods against pre-existing conditions or any other conditions."
According to the new directive, insurance companies are required to immediately offer the newborn insurance cover once the 30 day cover period under the mother's policy is complete. Likewise, it is mandatory for insurers to provide immediate coverage after reaching the annual limit of the mother's policy. The newborn health insurance cover must also have the same Table of Benefits as the family's insurance.
Backdating
Additionally, there is now only one exception when it comes to backdating. Backdating of up to seven days at most is only permitted for newborn additions to allow the newborn to be covered from the date of birth. The directive is well received by parents who are dealing with, or have dealt with, having to pay large hospital bills.
Addressing the waiting period gap
Due to a waiting period gap imposed by some insurers, many parents struggle with costly hospital fees. There have been numerous cases in the UAE where parents have felt the blow of expensive hospital bills to cover the cost of care for their newborn baby, especially with premature births.
Camellia Mohammed
One such case is Camellia Mohammed, who gave birth to a premature baby boy named Omar on May 13, 2017. Born at just 24 weeks old, Omar weighed just 600 grams. Camellia, who struggled to pay the bills at the time, expressed her content in the new directive. She mentioned how parents are already stressed enough with a sick child and do not need the added stress that comes with worrying about how to pay the bills.
After putting up several fights on separate occasions and for separate coverages, the insurance company paid AED 400,000 from Omar's policy and AED 130,000 from Camellia's policy for the 4-month-long hospital stay. However, the family has yet to find any insurance to cover Omar's rehabilitation treatment costs.
Ahmed Yousif
Another instance involves Ahmed Yousif and his wife, who didn't have the means to cover the AED 240,000 hospital bill for their newborn in 2015. After being born prematurely at only 24 weeks old, the newborn stayed in an intensive care incubator for three months. Unfortunately, Ahmed's wife's health insurance didn't cover maternity since it came into effect immediately after delivery.
Luckily for the family, the hospital was understanding and gave them three months to pay off the bill. After being featured in The National's helping hand series, they received generous donations from readers that helped settle the entire hospital bill.
Thanks to the new directive, these instances should soon become a thing of the past. As an expectant parent, you want to ensure that your newborn is covered from the moment they are born. Therefore, expectant mothers should secure maternity health insurance coverage in Dubai as soon as possible.
Maternity plans in Dubai
Maternity health insurance is crucial when it comes to ensuring you and your child are covered as you bring your little one into the world. Likewise, maternity insurance can help you avoid expensive hospital bills for prenatal and postnatal care, delivery, and other maternity-related costs. The good news is that, unlike many other countries, Dubai doesn't require a waiting period of the standard 10 to 12 months for maternity insurance plans.
With that said, it is likely that insurers will attach an additional premium on plans for women who are already pregnant and are looking for maternity insurance in the region. To find out more about maternity care and insurance in Dubai, new parents-to-be can download a free copy of the Dubai Maternity Insurance Guide 2018-2019.
If you can't find what you're looking for, our team of advisors at Pacific Prime Dubai is happy to answer any of your questions. Contact us to receive unbiased advice, a free quote, and plan comparison today.