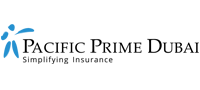 Pacific Prime Dubai receives the Individual Broker of the Year 2019 Award from Cigna
We are excited to announce that Pacific Prime Dubai has received the Individual Broker of the Year 2019 Award from Cigna! In this article, we'll go through what this award means, Pacific Prime's key corporations with the global insurer, and how we can help you find the best individual health insurance plan on the market.
The Individual Broker of the Year 2019 Award
On December 14, 2019, Pacific Prime Dubai received the Individual Broker of the Year 2019 Award at the Cigna Partner Semina (the Middle East and North Africa (MENA) region). The award ceremony took place in the beautiful city of Cape Town, South Africa.
At Pacific Prime, we are always honored to receive an annual award from any of our partner insurers. This particular award signifies our dedication to simplifying health insurance for our clients, especially small and medium-sized enterprises (SMEs) and individual clients. Pacific Prime specializes in offering international private medical insurance (IPMI) plans to expats, and has established a solid position in the MENA marketplace over the years.
CEO of Cigna for the MENA region stated:
"Pacific Prime's approach with clientele in the SME and individual health insurance space has set them apart this year and we look forward to continuing our relationship to deliver excellence and meet our customers' needs."
Pacific Prime's corporation with Cigna
The key factor which led Pacific Prime to receive the award was our corporation with Cigna over the past 2 years. In particular, Pacific Prime worked closely with Cigna in 2018 to design a new insurance plan that addresses the needs of potential clients in the MENA region. The new plan was a huge success, increasing the policy count by 70%.
"In 2018, we sat with Cigna numerous times to design a new plan that would be competitive in the marketplace, resulting in a complete redesign of their UAE product followed by a relaunch in February this year. We have now increased the policy count by 70%, and are getting close to USD $1 million in premium with them this year," said Nageen Sattar, Director, Regional Client Services at Pacific Prime Dubai.
Upon receiving the reward, he stated: "It's rewarding to see the results of working closely with Cigna regarding their individual product in such a short time span. We have advised and worked with Cigna on their DHA plan since their initial launch in late 2017."
Getting to know Pacific Prime
Established in 1999, Pacific Prime has grown to become one of the biggest global health insurance brokers. We have offices in over 10 locations, including:
Dubai
Beijing
Shanghai
Hong Kong
Singapore
Thailand
The UK
The US
Mexico
The Philippines
Our international presence allows us to leverage our expertise in international health insurance to offer a wide array of policies to clients of all backgrounds. Over the years, we have provided health insurance coverage to over half a million people in more than 130 countries. The types of plans we have on offer include:
We are also an employee benefits expert, delivering cross-border compliant employee benefits solutions to over 4,000 corporate clients around the world. If you'd like to know more about our employee benefits solutions, feel free to visit our Company and Group health insurance page.
Our motto at Pacific Prime is simplifying insurance for our clients. If you'd like to find out more about anything health insurance-related, feel free to contact our team of experts or visit our website for a no-obligation, free quote today!