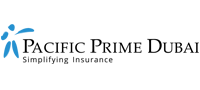 Pacific Prime Dubai wins Allianz Care's 2020 "Top Individual Sales" award
As a leading insurance brokerage for the Middle East, Pacific Prime Dubai continues to shine and move forward even amid a global COVID-19 pandemic. As of late, the brokerage had the honor of accepting yet another accolade, but this time from Allianz Care for their "Top Individual Sales Award 2020".
This unexpected, yet exciting award demonstrates the brokerage's capabilities and commitment to ensuring clients, as well as prospective clients, are well supported and that their needs are fully met with excellent plans from insurance partners like Allianz Care.
Learn more about this special announcement below!
Top Individual Sales Award 2020
"During 2020, the brokerage achieved close to USD $2 million in individual sales with Allianz Care, with the majority occurring at renewal time." – Pacific Prime Dubai
At the height of the pandemic, Pacific Prime Dubai was met with many challenges ranging from lockdown measures across the state to travel restrictions. The workforce had to adapt quickly to safety measures and work from home arrangements, not only to protect one another but also clients and their family members.
However, given the hardship that Pacific Prime Dubai and the workforce endured, the award by Allianz Care reinforces the company's resilience in maintaining excellence across its operations, services, and insurance products. The entire workforce is delighted and pleased with the outcome, especially after an exhaustive and challenging year.
Regardless of the challenges, Pacific Prime Dubai remains focused and prepared for all eventualities and looks forward to scooping up even more accolades in 2021 and beyond!
A few words from the leaders:
"We are delighted to be awarding Pacific Prime Dubai with the accolade of top producer for Allianz Care in the individual sales segment. Their highly professional, knowledgeable, and experienced team take the time to fully understand the Allianz Care products and proposition, matching up exactly to prospective client needs, and are a pleasure to deal with." – Cheryl Beattie, Head of Sales and Distributions for Middle East & Africa at Allianz Care

"On behalf of my entire team, I'd like to thank Allianz Care for recognizing Pacific Prime Dubai as their top producer in the individual sales segment. We strive to build a solid, mutually-trusting relationship with Allianz Care – as we do with all our insurance partners – to help us liaise between the insurer and our clients, suggest the right insurance solution, and elevate the client experience through our excellent servicing model." – David Hayes, Regional CEO at Pacific Prime Dubai
Visit the Our Story webpage
The Top Individual Sales Award 2020 adds to a growing number of awards received by Pacific Prime Dubai, as well as by other offices in regions across the globe. To discover more about the brokerage, you can visit the Our Story webpage, which consists of a timeline of Pacific Prime's major events, accolades, achievements, history, and highlights. Our coveted award was also announced by Business Wire.
Find out more from Pacific Prime Dubai
Pacific Prime Dubai is an award-winning insurance and employee benefits specialist, offering existing and prospective clients a wide range of insurance solutions for individuals, families, and corporate businesses of all backgrounds and sizes.
With the mission of simplifying insurance, our insurance experts offer professional, unbiased advice on the local and global insurance market. They can also provide a price comparison of all the best plans out there and help determine the most cost-effective plan for you.
Get in touch by contacting us or visit the Pacific Prime Dubai website for a no-obligation, free quote!