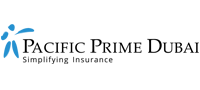 Common respiratory diseases in the Middle East: prevention and treatment
Respiratory diseases in the Middle East cover a wide range of pulmonary disorders due to several factors, ranging from extreme weather variations and smoking to genetic conditions. Smoking and obesity have also become increasingly prevalent in the region, resulting in associated lung diseases that are burdening the medical system.
This Pacific Prime Dubai article explores common respiratory diseases in the Middle East, along with prevention and treatment options.
Definition of respiratory diseases
Respiratory disease, or respiratory disorder, is an umbrella term for a variety of pathogenic conditions that affect the respiratory system. Factors such as smoking tobacco, breathing in secondhand smoke, and air pollution can cause these diseases.
Main types of respiratory disorders
There are three major types of respiratory disease: lung tissue diseases, airway diseases, and lung circulation diseases. Lung tissue disease affects tissue structure in the lungs, resulting in inflammation or scarring. As a result, breathing becomes more difficult. Airway disease affects the tubes that allow oxygen and other types of gases to flow in and out of the lungs. Lastly, lung circulation disease occurs when blood vessels in the lungs become inflamed, clotted, or scarred.
All of these respiratory diseases impact the lungs' ability to absorb oxygen and release carbon dioxide. The functioning of the heart may also be affected.
Chronic respiratory diseases
Chronic respiratory disorders are chronic diseases that affect the airways and other areas of the lung. The most common chronic respiratory diseases include asthma, lung cancer, chronic obstructive pulmonary disease (COPD), sleep apnea, cystic fibrosis, and occupational lung disease.
Common respiratory diseases in the Middle East
At a respiratory forum in 2016, Dr. Bassam Mahboub, Head of Pulmonary Medicine and Consultant Pulmonologist at Rashid Hospital said, "around 40 million individuals are currently suffering from multiple respiratory diseases (across the MENA region)."
The most common respiratory diseases affecting the Middle East are as follows:
Chronic Obstructive Pulmonary Disease (COPD)
COPD is a term that encompasses numerous respiratory diseases that hinder normal exhalation and cause breathlessness. This type of disease can develop over a period of several years without showing symptoms like shortness of breath, which is why it often goes undetected for quite some time.
Asthma
Asthma is a common chronic respiratory condition that inflames the airways, thereby causing difficulty breathing. Symptoms include wheezing, dry cough, shortness of breath, and chest tightness. Asthma attacks are typically triggered by allergic reactions, pollutions, and infections.
Chronic bronchitis
Chronic bronchitis is a type of COPD that involves a chronic cough. People with this condition tend to cough up sputum, which is mucus from the lungs, particularly in the mornings. Unlike chronic bronchitis, acute bronchitis is an infectious problem that can be treated with antibiotics.
Lung cancer
This cancer can develop in any part of the lungs, making it difficult to detect. It usually develops near the air sacs in the main area of the lungs, resulting in tumors that interfere with regular lung function. Symptoms may not be noticeable for years and include harsh breathing sounds, chronic coughing, coughing up blood, and changes in voice.
Emphysema
Another type of COPD, emphysema is a severe respiratory disease. Commonly caused by smoking, those with emphysema have difficulty exhaling air from their lungs. Even though this disease has no cure, quitting smoking can help slow the disease's progression.
MERS
While less common than the diseases mentioned above, Middle East Respiratory Syndrome (MERS) is a viral respiratory disease worth mentioning. First identified in 2012 in a patient in the Middle East, 87% of all reported MERS cases come from the Middle East. Around 35% of reported patients have died.
According to the World Health Organization (WHO), the latest novel pneumonia outbreak in the Chinese city of Wuhan, may be caused by a similar virus.
Respiratory diseases treatment and prevention
The type of treatment needed varies according to the type of respiratory disease. If you're a smoker, the best thing you can do is to quit smoking. It's also recommendable to avoid secondhand smoke and other air pollutants. If you're often around triggering substances, such as in your work environment, then wearing a filter mask or ventilator can help.
Your doctor can help you come up with a pulmonary rehabilitation program based on the type and severity of your illness. Medications can be used to treat certain symptoms, such as wheezing, coughing, and high blood pressure. Supplemental oxygen may be given to patients suffering from low blood oxygen levels due to their respiratory disease.
Additionally, exercise can help with many lung conditions since it improves lung function. One study involving 114 COPD patients found that walking helped with lung function.
Respiratory disease prevention
Practicing avoidance is one of the best ways to prevent respiratory disease. Aside from quitting smoking and staying away from secondhand smoke, it's also advisable to avoid sick people and places with a lot of harsh chemicals or dust.
Dr. Jim Meyer, UnityPoint Health pulmonologist, said, "Hog confinement barns or hog dust exposure can cause COPD just like cigarette smoke can. I can't tell the difference based on lung function tests between someone who has smoked for 30 years and someone who has worked in hog barns for 20 years."
Other preventative measures you can take involve sticking to the basics. Maintaining a healthy weight, getting enough sleep, reducing your stress levels, exercising and eating a balanced diet are effective ways to stay healthy and avoid illness.
What other precautions can I take?
Aside from the suggestions mentioned above, those living in and traveling to the Middle East should also secure expat health insurance in Dubai. Whether you're looking for group health insurance, pre-existing condition insurance cover, or family health insurance in Dubai, Pacific Prime Dubai can help you make the right choice.
Contact us to receive impartial advice, insurance plan comparisons or a no-obligation, free quote today.
Latest posts by Jantra Jacobs
(see all)