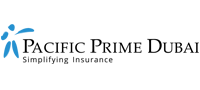 COVID-19: What expats must know about Dubai's 24-hour restrictions
Last Saturday, Dubai's Supreme Committee of Crisis and Disaster Management, together with the Command and Control Center for Combating COVID-19, announced the extension of Dubai's sterilization program. Now effective for 24 hours a day, the sterilization program affects all communities and areas in Dubai in an attempt to protect the public's health and safety. Strict restrictions on movement of both people and vehicles are also enforced, with violators to face legal action.
In this Pacific Prime Dubai article, we cover the latest 24-hour restriction under COVID-19 outbreak to help expats living in the emirate.
Dubai's latest restriction: 24-hour lockdown
Effective April 4, 2020, Dubai's nighttime curfew has extended to a 24-hour lockdown for a two-week period, though it is subject to renewal. The previous curfew, which took place between 8 pm and 6 am, had been in effect since late March in an effort to sterilize the city. Along with the lockdown, intensified restrictions on movement have been imposed.
Can I leave the house?
The stricter restrictions require everyone to stay inside their homes during the two-week period except for "essential purposes". Aside from essential purposes, the only other reason a person should leave their home is "if they are working in vital sectors exempted from the restrictions". These measures are in effect to ensure the trips people take outside of their homes are planned and organized.
What do I need to know when stepping out of my home?
Even though members of the public are allowed to go outside to buy food, only one family member is allowed to leave the house at a time. Buying food, picking up medicine, going to medical appointments, and undergoing COVID-19 tests are all considered "essential". Food retail outlets and pharmacies are permitted to operate as usual, along with food and medicine deliveries.
Upon leaving the house, you are expected to wear a mask and gloves, and to keep a safe distance from others.
Public transport
Public transport systems, including the Dubai tram and the metro, will not be operating during the entire 24-hour lockdown. Instead, the Dubai Roads and Transport Authority (RTA) will offer public bus services for free while taxis in the emirate will be giving 50 percent discounted rates. This is necessary to ensure both vital and support workers can still travel to and from work.
Vital sectors that are exempted from 24-hour restrictions include food supply outlets, healthcare services, delivery services, restaurants, and the media sector, to name a few. That means that vital sector employees can travel to and from work at any time of day. If you're working in a vital sector and commuting, make sure you have your work ID and proof of identification on you at all times.
In addition, employees working in support sectors can commute to work between 8 am and 2 pm. The support sectors include maintenance services, laundry services, banking and financial services, and social welfare services.
Can I get a permit to move?
Motorists violating traffic restrictions will be identified with radars that have been set up throughout Dubai during the lockdown. With that said, you can go outside with the right permit or documentation. Those working in vital and support sectors must have a letter from their employer stating their commute movement, which must be presented if they are stopped by authorities or detected by radar.
If you're stepping out for essential purposes, you will have to register for a movement permit first via the website: https://dxbpermit.gov.ae/home.
What will happen if movement restrictions are not respected?
Any violators of movement restrictions will be faced with stringent legal action. It is crucial for all people to comply with the rules to fight the virus and provide the highest level of protection. If you do go shopping for essentials, be sure to keep the receipts so you can provide proof if necessary. Similarly, you should hold onto necessary documents, such as details from your doctor's visit, in case you have to prove why you were outside.
Will coronavirus testing in Dubai increase?
Extensive health tests will be conducted across Dubai's densely populated areas to ensure that community members do not have the COVID-19 virus. According to Al Bayan, three COVID-19 testing facilities will open in Dubai by next week. Director General of the Dubai Health Authority, Humaid Al Qatami, said two of the three testing centers will be drive-through facilities while the final one will be a high-tech laboratory dedicated to COVID-19 testing.
Located in Al Nasr Club, the testing laboratory is said to offer safe and quick testing to ensure safety of the patients and the service provider. The two drive-through centers will be located in Port Rashid and Al Khawaneej, and will give priority to those with coronavirus symptoms or chronic diseases, the elderly, and pregnant women.
Tests at these centers can be conducted while the person is seated in their vehicle, and can take up to five minutes. The drive-through centers, which can conduct 600 tests per day, will be open every day of the week from 8 am to 8 pm.
As of April 7, there have been 2,076 confirmed cases of COVID-19 in the UAE, including 167 recoveries and 11 fatalities.
How Pacific Prime Dubai can help
Whether you're looking for expat individual health insurance for the coronavirus disease or other types of insurance, our insurance advisors at Pacific Prime Dubai are here to help. As global health insurance brokers, we specialize in all varieties of insurance plans, from international health insurance and family health insurance for expats to small business insurance. Contact us to receive a free consultation and plan comparison today.
Jantra Jacobs is a content writer at Pacific Prime. On a typical work day, she writes and edits articles, guides and anything else word-related. She aims to produce content that is easy for readers to understand and enjoyable at the same time.

When she's not writing, she's likely searching for a new restaurant or cafe to try, reading or doing yoga.