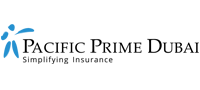 Travel advice for the UAE and the Middle East tension
Many of our clients have expressed concerns about the situation in neighboring Iran and Iraq. Following an airstrike by the US, which removed a key Iranian military leader, protests have erupted in the two countries and have thrown relationships between the two and the US off the rails.
The latest missile attacks on January 8th, across two US airbases in Iraq from Iran was a direct retaliation from Iran, and could potentially open up a devastating military conflict in the Middle East.
In this article by Pacific Prime Dubai, we will assess the current situation in the region and offer some travel advice for those living in the United Arab Emirates (UAE) or traveling through the region.
Tension rises in the Middle East
With tensions rising higher again in the Middle East, travelers may be wondering whether to postpone, cancel, or continue with their travel plans.
Many news outlets and foreign embassies have already prompted international safety warnings for tourists, citizens, and other travelers heading to prime tourism destinations such as Dubai in the UAE, Jordan, and Turkey.
Experts have warned that dire consequences could face Westerners, with some experts noting that as anti-American sentiments escalate following last week's drone strikes in Iraq, foreign travelers may be targeted as a result.
Thus, the US State Department and British Foreign Commonwealth Office (FCO) are among many of the foreign government bodies to issue "do not travel" advisories for both Iraq and Iran.
Since the retaliatory attacks, the United States, Canda, and the UK have issued several updated security advice or alerts concerning the UAE, Jordan, Turkey, Saudi Arabia, and Israel.
The primary travel advice given to all travelers is to maintain a high level of vigilance and practice good situational awareness. More so, travelers should follow the news and keep up to date with the latest developments. Checking official channels such as those from foreign embassies may be the most reliable, especially when news may be fake or hearsay.
What about your travel plans by plane?
Some international airlines have canceled or rerouted flights to avoid high-risk airspace above Iran and Iraq. In fact, a Ukrainian Boeing 737-800 went down just minutes after taking off from Tehran's airport, leaving no survivors. Occurring around the early hours of January 8th, 2020, airlines are now restricting flights from operating in the region entirely.
If you are concerned about your plans to travel by plane, the best travel advice here is to check the current status of your flight and review the terms and conditions of your flight with the planned airline. Depending on your travel insurance plan, if any, you may be entitled to a refund, but do seek the advice of the airline and your travel insurance company for further guidance.
Airlines may offer other options, like postponement of travel or change-over at another country away from the high-risk zone.
How concerned should you and other travelers be?
As with all cases of possible conflict, safety will be the highest priority for travelers, and indeed concerns will be high until the situation deescalates. Only time and international diplomacy will determine whether the situation will calm down and prohibit this sensitive issue from escalating into an all-out war.
All foreign governments will be putting in the effort to calm the situation quickly as the region is home to 65% of all world oil reserves and, with that said, a significant net exporter of oil to many dependent countries.
For those already in the region, the best travel advice is to carry on as normal, but have a plan in place in case things go sour in the region. To ease the concerns of your loved ones, it is advised for travelers to communicate their whereabouts and be prepared to move quickly in case things get out of control.
Will the Middle East tension impact tourists and residents in the UAE?
According to news reports and the Dubai Media Office, it is believed that any tension will not have a direct impact on Dubai or the UAE as a whole. Residents have not been urged to leave the country and tourists have not been told to stay away.
The UAE welcomes more than 21 million tourists annually, and the travel industry appears to be business as usual – with normal travel policies applying for changes and cancellations.
From an international perspective, official travel advice issued by the US State Department simply urges its citizens to maintain a high level of vigilance and practice good situational awareness.
The UK's foreign office has also urged its citizens to be on alert, but there have been no warnings to leave the country or cancel holidays. Again, this is standard practice.
All in all, in situations like this, it is important to remain calm and have some awareness of the situation as it plays out.
Follow Pacific Prime Dubai for more information
As a global insurance broker for the Middle East region, we are constantly engaged in the latest trends in health, travel, and business for our audience.
Our expert knowledge in the field of health insurance empowers us to help expat individuals and families, but also multinational businesses, based in various countries in the Middle East, find the best health policies available.
For more information on what we do and who we are, our dedicated blogs page and other resources including reports, guides, and infographics, possess the latest content for your reference.
If you are already wondering about insurance for your health and travels in the UAE and the Middle East, be sure to check our comparison page for the best quotes and prices.
Group health insurance plans are also available for businesses in the region, especially in the UAE where health insurance for employees is mandatory.
Contact us today for free, impartial advice and guidance!
Jimmy is a content writer who helps simplify insurance for readers interested in international private medical insurance. He is on a mission in Thailand to support locals, expatriates, and businesses by bring the latest news and updates to his Pacific Prime blog articles.

His expert view and wealth of knowledge on insurance can also be found in his blogs for China, Dubai, Hong Kong, and Singapore.