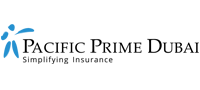 COVID-19: Coronavirus restrictions UAE expats must know
Just last week, the UAE's National Sterilization Drive took place for three nights in a row in an attempt to slow the spread of the COVID-19 virus. The drive, which happens at night between 8pm and 6am, has recently been extended until April 5, 2020. During this time, transportation is halted so that sterilization operations can continue and Sharjah Police are monitoring motorists violating these measures.
The sterilization drive is just one of several changes in the nation at the moment, as efforts are made to help prevent spread of the novel coronavirus. This Pacific Prime UAE article provides more information on coronavirus restrictions UAE expats must know during this time.
Can I go outside during the daytime?
Whether you can go out during the day depends on where you're going. The nationwide #StayHome campaign emphasizes that residents should only leave the home when it is absolutely necessary. For instance, you can go out to buy essentials such as groceries or medicines, as well as go to work if it's required.
A list of fines has been issued by the UAE authorities to ensure people stay at home as much as they can. In fact, you can expect to pay a fine of AED 2,000 if you leave home for non-essential purposes.
Restaurants are only open for take-away and delivery, so going out to eat is no longer an option. Schools have been closed for more than two weeks while malls and other entertainment venues are now also closed.
Can I go outside at night?
You cannot go outside at night during this time unless you have registered. The extension of the UAE sterilization drive for a week means residents are required to stay home from 8pm to 6am. Guides to stay home have been issued and violators of these restrictions will have to pay a fine of AED 3,000. If you must go outside at night, you'll need to register through the official website.
In addition, public transportation will not be running during the sterilization hours until Sunday April 5 to comply with the restriction.
Can I have people over?
Residents should not have private gatherings, regardless of the size, at this point. Doing so would be a direct violation of rules in place for COVID-19 precautionary measures. The person who hosts this type of gathering will be fined AED 10,000, while participants will have to pay AED 5,000 each.
I just got back from overseas. Is there a UAE quarantine?
Any traveler coming into the UAE must stay in home quarantine for 14 days. Violating home quarantine procedures, leaving your residence, and interfering with others is punishable by law. Additionally, those who fail to comply with home quarantine instructions can face fines of AED 50,000.
Can I use public transportation?
In Dubai, public transportation will still be running during non-curfew hours. The Roads and Transport Authority (RTA) confirmed the timing changes for intercity buses on its social media accounts, specifying that all metro trains will operate until 8pm (before the curfew starts).
The last journey on the Red Line will depart from Rashidiya Station to UAE Exchange Station at 6:02pm, and vice versa. The last train on the Green Line will depart at 6:13pm from Creek Station to Etisalat Station. Similarly, the last train from Etisalat Station to Creek Station departs at 6:17pm. The last intercity bus to Abu Dhabi and Fujairah will leave at 4pm, while the last bus to Ajman and Sharjah will depart at 5pm.
Other steps that the RTA have taken include the disinfection and sterilization of public buses, metro carriages, taxis, and marine transport, with an estimated 1,000 workers focused on the task. What's more, Dubai bus shelters have been closed for the time being as a precautionary step.
Bus drivers will control the bus doors, with front and middle doors that open while the rear door will stay shut.
How many people can be in a vehicle?
If you're traveling by car or taxi, you should know that not more than three people can be in the vehicle – including the driver. On March 23 2020, the UAE National Emergency and Crisis and Disasters Management Authority and Ministry of Interior stated that the public are encouraged to use their personal vehicles with "a maximum of three individuals per vehicle". Violators will be liable to an AED 1,000 fine.
The complete list of violations and fines issued by the UAE Attorney-General is available online, and features 15 offences with fines ranging from AED 500 to AED 50,000. Those who repeat the violation will have to pay double while those who commit violation for the third time will be referred to the Federal Public Prosecution's Emergency and Crisis Prosecution Department.
Have any insurance questions?
If you're looking for expat health insurance for the coronavirus disease and beyond, you can reach out to our insurance advisors at Pacific Prime UAE to receive a free consultation and plan comparison. As global health insurance brokers, we specialize in all types of insurance plans ranging from international health insurance and family insurance to small business insurance and everything in between. Contact us today!
Jantra Jacobs is a content writer at Pacific Prime. On a typical work day, she writes and edits articles, guides and anything else word-related. She aims to produce content that is easy for readers to understand and enjoyable at the same time.

When she's not writing, she's likely searching for a new restaurant or cafe to try, reading or doing yoga.